Bill Gates and SAMSUNG present a toilet that turns poop into ashes/Bill Gates y SAMSUNG presentan un váter que convierte la caca en cenizas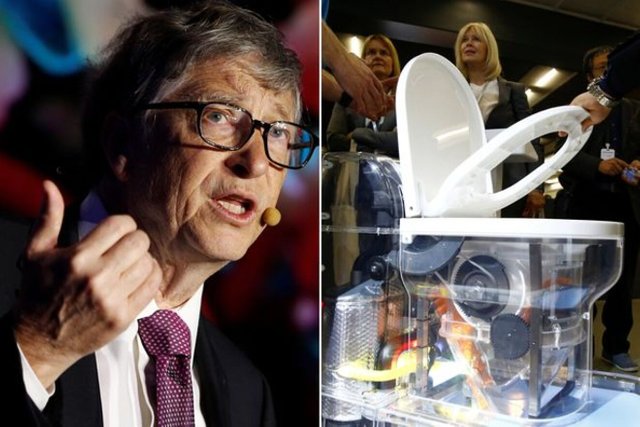 Source
According to WHO and UNICEF experts, more than 3,000 million people in the world do not have an effective system to treat human waste, this means that each person manages as best they can when disposing of their waste, contaminating water and causing the death of half a million children under 5 years of age due to diarrhea.
Según los expertos de la OMS y UNICEF más de 3.000 millones de personas en el mundo no tienen un sistema eficaz para tratar los desechos humanos, esto hace que cada persona se apañe como pueda a la hora de evacuar sus inmundicias, contaminando el agua y provocando la muerte de medio millón de niños menores de 5 años a causa de las diarreas.
Although for us, the lucky ones who were born on the green bank of the river, it is something obvious and everyday, building an entire network of waste conduction is somewhat complicated and very expensive, especially when starting from scratch as in these cases therefore, a self-sufficient and portable solution would certainly be ideal.
Aunque para nosotros, los afortunados que hemos nacido en la orilla verde del río, es algo obvio y cotidiano, construir toda una red de conducción de desechos el algo complicado y muy caro, sobre todo cuando se parte de cero como en estos casos por lo que, una solución autosuficiente y portátil sería sin duda algo ideal.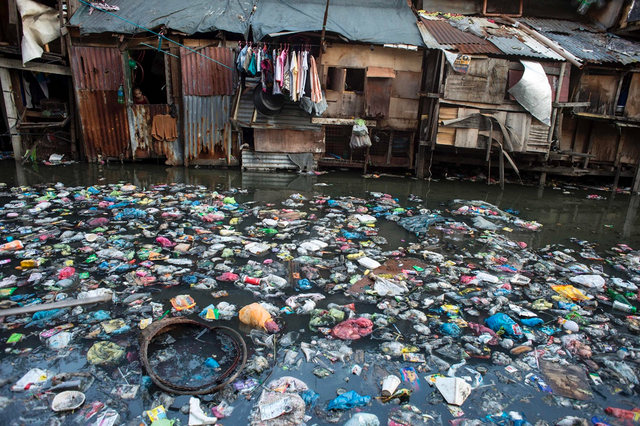 Source
With the intention of solving this problem, the philanthropist Bill Gates, founder of Microsoft, and the Samsung Institute of Advanced Technology, after three years of research, have developed a self-sufficient toilet for domestic use that turns waste into ashes, preventing it from ending up in nature, contaminating everything.
Con la intención de solucionar este problema el filántropo Bill Gates, fundador de Microsoft y el Instituto de Tecnología Avanzada de Samsung tras tres años de investigación han desarrollado un inodoro autosuficiente para uso doméstico que convierte los desechos cenizas evitando que estos acaben en la naturaleza contaminándolo todo.
Samsung has developed treatment technologies to kill pathogens in human waste, the released solid waste is dehydrated, dried and burned to ashes, and the liquid waste is treated through a purification process, which allows the treated water to be fully recycled.
Samsung ha desarrollado tecnologías de tratamiento para matar los patógenos de los desechos humanos, los desechos sólidos liberados se deshidratan, se secan y se queman hasta reducirlos a cenizas y los desechos líquidos se tratan mediante un proceso de purificación, que permite reciclar completamente el agua tratada.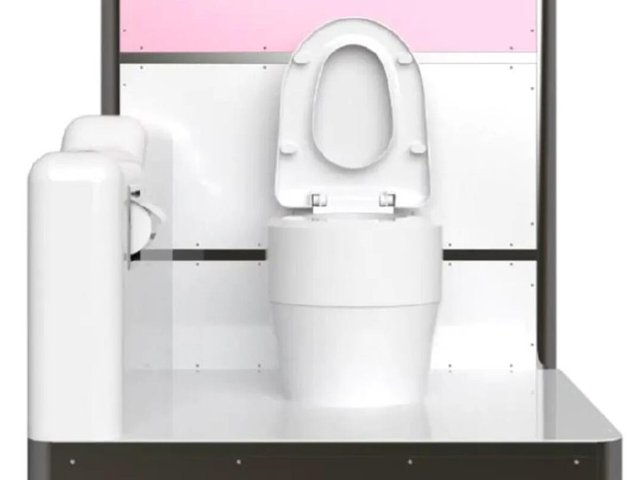 Source
Since all this ash reduction technology also uses biological processing, human waste will be free from pathogens, which implies that these ashes will also be harmless to the environment, all this can change the situation of underdeveloped or developing countries who are the most in need.
Dado que toda esta tecnología de reducción a cenizas también utiliza un procesamiento biológico, los desechos humanos estarán libres de patógenos, lo que implica que estas cenizas también serán inofensivas para el medio ambiente, todo esto puede cambiar la situación de los países subdesarrollado o en vías de desarrollo que son los que más lo necesitan.
Also, when the commercialization process arrives, SAMSUNG has offered to give free patents to these developing countries and intends to work with the Bill & Melinda Gates Foundation to ensure mass production of this toilet.
It's the least Bill can do for humanity after what he made us professionals suffer with windows.
Además, cuando llegue el proceso de comercialización, SAMSUNG se ha ofrecido dar gratis las patentes para estos países en desarrollo y pretende trabajar con la fundación Bill & Melinda Gates para asegurar una producción masiva de este inodoro.
Es lo menos que Bill puede hacer por la humanidad después de lo que nos hizo sufrir con las windows a los profesionales.
More information/Más información
https://www.zdnet.com/article/samsung-develops-reinvented-toilet-with-gates-foundation/
https://es.digitaltrends.com/tendencias/inodoro-bill-gates-samsung-quema-caca/