Risk management to avoid becoming a victim of cryptocurrency scams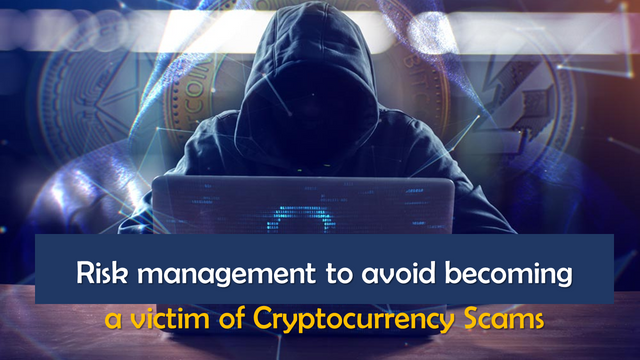 Introduction
In the previous article I published content on some considerations for risk management in the management of decentralized wallets, now, in the quest to extend some basic tips that can help us avoid being victims of scams in the blockchain, I wanted to expand on aspects not considered in the article.
In the aforementioned post I emphasized on the two basic tips that will increase our chances of success, the first is to design a trading strategy that will help us to be more consistent when executing buy/sell operations, and the second tip is to diversify our portfolio, that is, to invest in more than one cryptocurrency.
As I highlighted in yesterday's publication, in addition to the two fundamental recommendations for adding capital, there are also other recommendations related to security levels, which undoubtedly have equal or greater importance than the two previous ones, since they prevent us from losing economic resources.
In the case of the scams that occur daily in the blockchain, we generally overlook the management of multiple strategies that increase our security levels and thus avoid being victims of scams, among the best known strategies we have:
1. Diversification of Wallets
Executing strategies that go beyond the basic notions we have of the blockchain will always keep us away from being victims of scams, now, at some point in our lives we have heard the phrase "never put your eggs in one basket" although the message has biblical connotations, it is a reference message in financial matters.
In the world of cyptocurrencies, the phrase in question not only invites us to diversify the investment in more than one cryptocurrency, but also to keep our cyptocurrencies in more than one wallet, since this action gives us the possibility to reduce the risk of economic losses.
Basically, we reduce the risk of financial losses, by dividing and transferring the balance in more than one platform that offers financial exchange services either by centralized or decentralized way, among these; Binance, Huobi, Poloniex, Mexc. Ionomy, MetaMask, Binance Chain Wallet, TrusWallet, among others.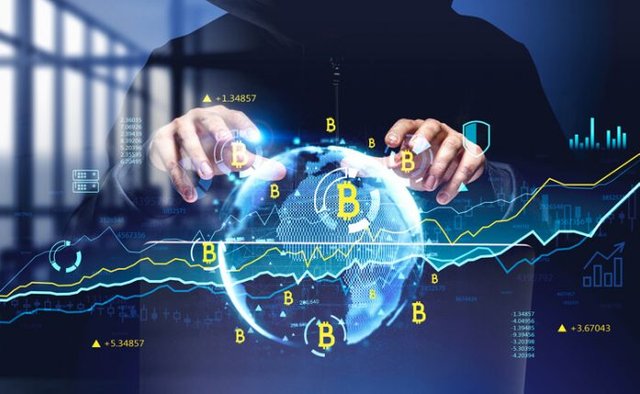 In recent days, first hand I have learned of cases of scams from colleagues like
@belemo
and
@alanasteemit
, both unfortunately have been victims of scams in MetaMask by people who somehow accessed their passwords, in these cases the saying "if the basket falls, all the eggs will break" applies, therefore, if instead, we place our cryptocurrencies in more than one wallet, the risk of losses decreases considerably.
2. Web 3.0 compatible operating systems
Web 2.0 operating systems have excessive security problems, so one way to stay away from scams is to install state-of-the-art operating systems that are Web 3.0 compatible and have a higher level of security.
However, if we do not have the resources to install a new operating system, the ideal is to avoid leaving money in decentralized exchanges such as MetaMask, remember that this wallet is a software that is installed as an extension of a web browser and is used to interact in the blockchain, therefore, it is a flank of attack if our operating system lacks optimal levels of security.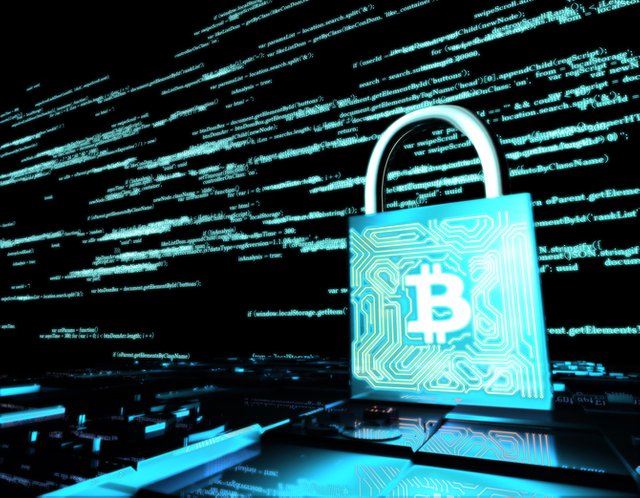 3. Use more secure browsers
The common Firefox and Chrome browsers, although the most widely used, are the ones that offer the greatest risks, due to fake extensions that have tricked many users into revealing the credentials needed to access their wallets, therefore, it is best to use browsers that guarantee a malware-free environment to prevent phishing attacks.
In particular, a few months ago I decided to install Brave Browser, because it offers a higher level of security compared to the aforementioned browsers, additionally it requires https connections, blocks unsecured scripts, blocks cookies, and forces you to use secure connections.
4. Avoid using public access internet connection
In the case of countries in South America it is common to find public internet access areas or free Wi-Fi in the cities, these types of connections are technological attacks, therefore, it is not advisable to use public Wi-Fi to perform our operations, it is advisable to execute transactions with a private internet connection.
Conclusion
Consequently, considering including the strategy of diversifying wallets that have varying levels of security greatly misleads fraudsters, as it somewhat lowers the correlation of success to these unscrupulous individuals, installing operating systems with higher levels of security, using more secure browsers, and avoiding executing transactions with public utility internet hotspots.

OBSERVATION: