I want to invest in cryptos, where do I start?
I am sharing this topic because recently I have been reading some research papers of studies in which they analyze what are the reasons that make some people invest in cryptocurrencies, and I have gotten interesting some data that I have been able to see, therefore, I would like to share my thoughts on this aspect.
There are many people who simply do not believe in this new Blockchain based financial world, there are others who are literally blinded and see this is totally the future, there are midpoints about it. I particularly believe that the level of credibility that one has towards this financial movement and the vision for the future that we may have is what will ultimately determine our level of risk in relation to the investments we make.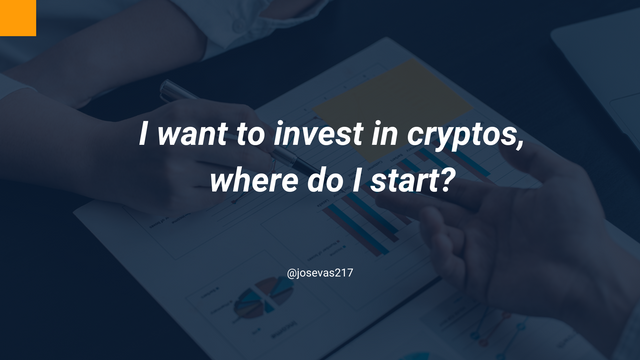 Edited in Canva
But, when it comes to investing, it is important to have many things clear, especially if they are people who are just getting into this financial world, therefore, it is best that we can educate ourselves first before putting money into something, I think it is more elemental.
I have seen too many people make a first investment just because they have seen that someone has had a stroke of luck and managed to get a hefty sum, but the reality is that it is not the story of the vast majority, and the truth is that most end up losing at the beginning, and even when studying, the chances of losing money are never set aside, that is part of the risks.
I would say that we should start by knowing how to buy cryptocurrencies, how to operate in an exchange like Binance, Poloniex, huobi, Coinbase, among others: It is also very important that we know how to move with wallets like Metamask or Tronk link, as this opens a wide range of interactions and investments.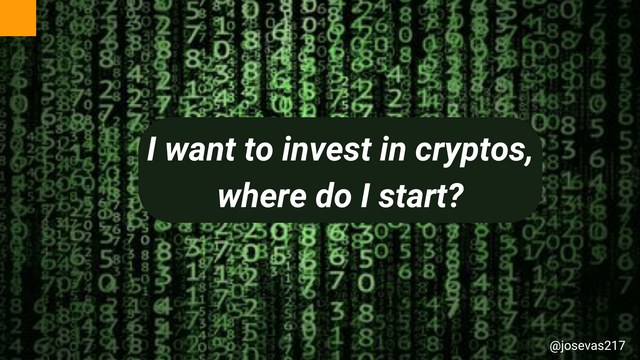 Edited in canva
We cannot leave aside security, because in this type of economy, practically the responsibility of our money is on ourselves, once we make a transfer there is no turning back, there is no one to complain to, unlike traditional banking, therefore, I consider this point a fundamental part of every person who wants to get into the crypto world.
I could mention some more things, such as "study a project very well " before investing, this implies knowing where to look for information, knowing about the existence of pages like coinmarketcap.com or Coingecho. com; But, in order not to make this post much longer, I would like to invite each of the members of this community to share in a comment or in a particular post, What are those first steps that every person who wants to enter in cryptocurrency investments should take?, it could be something very useful for us, as well as for new users.


Twitter | Instagram | Discord | Youtube | Telegram: @josevas217