Benefits of remote working
Coronavirus has exposed our minds to the benefits in working from home, working from home was considered as the height of being lazy and a lot of people considered the idea of going to work every morning and returning home later in the evening as the only way to become productive, but of course the pandemic proved us wrong as so many people worked from their homes and even produced a better result than when they had to rush to work every morning.
Although not very type of job can be done remotely, some still need to rush off to work and then get back home at the late hours of the night but those who are able to do their jobs from their homes are grateful for the opportunity. Read on to understand some of the great benefits that comes with working remotely just in case you are still having doubts about it.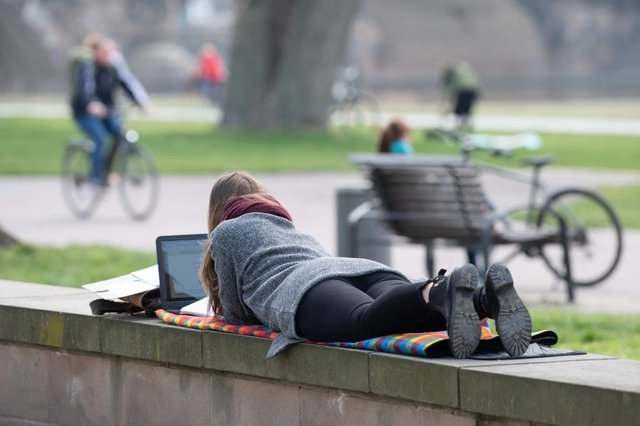 Source
Less Distraction.
An office space can be filled with lots of distractions from staff and customers but if you are working from the comfort of your room alone, you can stay focused to your system until you finish with that job without having to listen to a quick gossip from your colleague.
Have you been focused on a task and an angry customer barges into the office space and begins to say all sort of things? Your attention shifts from working on that project to calming down the angry customer, if you are working from the comfort of your home, that will not happen because you will not have customers barging into your room or deal with noisy distractions.
Dealing with Rush Hours.
Rushing to work every day trying to beat regular traffic is one way to get a worker destabilized throughout the day, with remote working there will be no need to rush to work and already feel tired by the time you get to work in the morning.
The Ease of Working from any Location.
Working from any location is a great added advantage that remote working adds to us, with remote working you can travel to visit your parents and still work or even go for your desired vacation and work from there.
Balancing Life and Work Properly.
The effect of working for long hours outside your home is that the time to rest never comes handy but being able to balance work and life in a good way is the convenience that remote working offers. If you properly plan yourself as a remote worker, you may choose to take a quick nap after you have accomplished a task or the time you use in rushing back home from work could be used to take a quick stroll.