Europol, US and Germany make €46m ChipMixer bust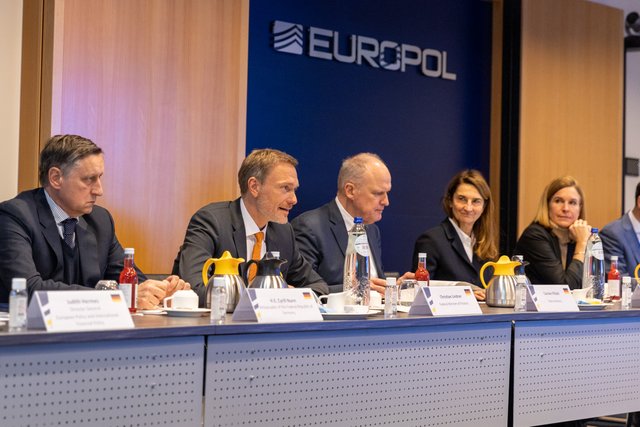 Image source
Europol, operates tightly with German and U.S. authorities, has crashed down ChipMixer's infrastructure over allegations involving money laundering.
National authorities brought down 4 ChipMixer servers, about 7 TB of data, and 1909.4 BTC in 55 transactions, of $46 million worth.
ChipMixer has been founded since mid-2017. It allegedly halt blockchain series of funds, hence attracting money laundering demand from people involved in weapons trafficking, drug trafficking, credit card fraud, and ransomware attacks, among others forms of illegal activity.
The system allowed customers to deposit funds, which become "chips", which would get mixed on the system. Thus, all trails become anonymous, hence their origin is untraceable.
The authorities' investigation discovered that the system may have observed over 152,000 bitcoins (€2.73 billion) laundered in crypto properties. Most funds generated as funds from ransomware groups, trafficking groups, crypto hackers, darkweb markets, and sexual exploitation operations.
Authorities are also diving into the probability of crypto properties stolen from a big crypto exchange's bankruptcy, FTX, laundered through ChipMixer. ChipMixer's website now presents Germany's Federal Criminal Police Office Bundeskriminalamt (BKA) seizure banner.
ChipMixer has been on the authorites radar due to its claimed connections with the criminal laundering of crypto properties.
The Hydra Market darkweb programme takedown in April 2022 discovered many transactions in millions of euros connected to the mixer. In addition, ransomware actors such as Mamba, Dharma, Lockbot, and Zeppelin, among others, have used the programmed to launder payments they receive.
Europol has initiated the information exchange between Belgium, Poland, USA, Switzerland, and German authorities.
The law enforcement cooperation has also made available analytical support to connect the available information to criminal cases both in the E.U. and beyond through crypto tracing, forensic analysis, and operational analysis.
Remarkably, the Joint Cybercrime Action Taskforce(J-CAT) at Europol, comprises cybercrime liaison officers from various countries, was also part of the operation.
In the mean time, another mixer, the Tornado Cash mixer, got sanctions last year. The U.S. Treasury Department's Office of Foreign Asset Control stated the platform initiated North Korean money laundering operations.