New option to buy cryptocurrencies in Venezuela.
Venezuela has become fertile ground for cryptocurrencies, the economic crisis that the country is going through has led Venezuelans to seek safe options where to protect their money or where to invest to generate a profit, it seems that the best option is cryptocurrencies.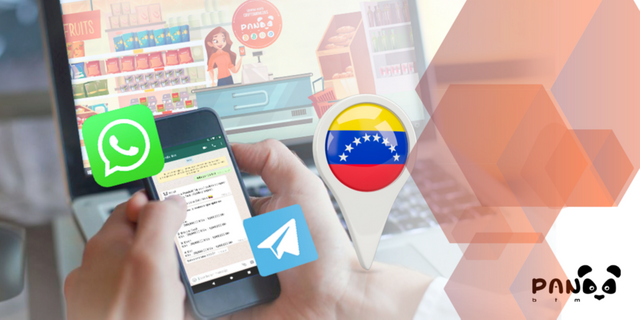 Source
All this Boom of Bitcoin and crypto assets in the country has made some cryptographic companies turn their attention to Venezuela, considering the country as a good place to invest in cryptocurrency matters, something that does not happen with other areas of the economy.
Panda BTM.
The Colombian company panda btm put into operation a new method to buy cryptocurrencies in the country, now a bot is available in Venezuela in WhatsApp and Telegram that will allow you to quickly acquire BTC, Dash, bitcoin cash (BCH) and DAI, this as a service expansion program in Colombia that includes Venezuela with the enabling of this bot that is already in operation in Colombia.
How does it work?
The truth is that the process is very fast and simple, you must enter pandabtm.io, scroll down and click on the whatsapp or telegram icon, you will be redirected to the bot of one of these applications where the bot will guide you in a simple way The entire process, at the moment the minimum amount in bolivars (VES) is 10,000,000 Bs, to buy BTC and 1,000,000 Bs, if you are going to buy any of the other options, all with a maximum amount of up to 50,000,000 Bs.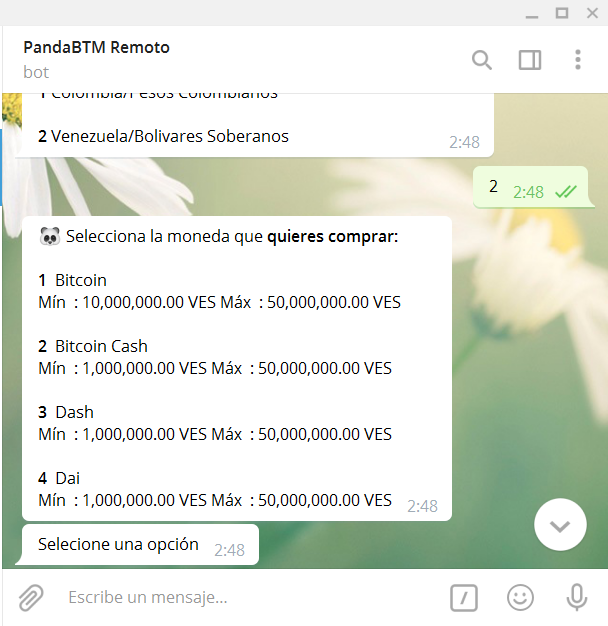 "Since the launch of the PandaBTM Messaging Bot and WebApp in Colombia, we have been working to meet the objective of bringing this solution to other destinations such as Venezuela," explains Panda in the promotional publication.
Conclusions.
For Venezuelans, it is a practical option to buy cryptocurrencies, it also shows how strong the cryptocurrency business is becoming in Venezuela, the country is becoming an obligatory reference in terms of crypto assets and surely there are other projects that are destined for Venezuela.
I hope this information can be of use to all Venezuelans who are immersed in the world of cryptocurrencies.
---
We are Project HOPE a community that brings hope!
---

---
Visit our website

---