Elements of a hybrid work model
Greetings dear friends.
Since the beginning of the pandemic many companies had to quickly adapt technologies and methodologies to perform parts of their employees' work virtually, and since then employees have seen the advantages of greater flexibility in terms of the place and time they choose to perform their work, something that perhaps, under another context, they would not have been able to implement, since most bosses value more face-to-face contact and long office hours. And that is why many managers and company leaders are now considering the opportunity to redesign many jobs under a flexible approach, taking into account the needs of their employees and not just those of the organization, using a hybrid model.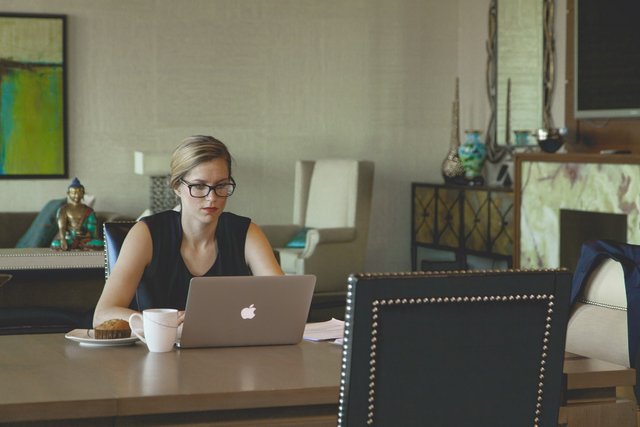 Many jobs can be designed to be flexible. Source: pxhere.com.
But for this model to be possible, and for hybrid work to be designed correctly, organizations must think along two axes: place and time; something where before the pandemic there was little flexibility, work was in the office and on the clock.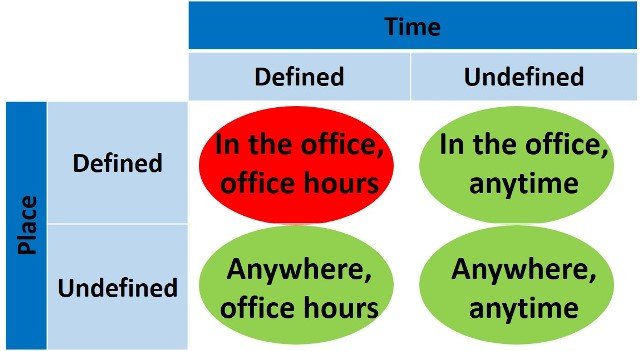 Work organization in terms of time and place flexibility. Source: @emiliomoron.
And as noted in the recent issue of Harvard Business Review, companies must approach the challenge from four perspectives:
- Jobs and tasks.
- Employee preferences.
- Projects and workflows.
- Equity and inclusion.
According to the author, when thinking about jobs and tasks, we must think about what drives people's productivity, is it concentration, energy or cooperation for example, and consider how this aspect is modified by varying the time or place. So for example, for a planner the productivity driver is concentration, so the most important axis to do his work is time, so if he is freed from the demands of the office, the place where he does his work becomes unimportant, being able to do it at home at the time he can be more concentrated. But for a team manager, the factor that drives productivity is coordination, he can do his work from anywhere but not at any time, as he needs feedback from his team and a synchronous schedule can improve collaboration while isolated at home.
For example, an employee who has to commute a long distance to the office may prefer to work from home, but a new employee may prefer to work from his or her office, where he or she can more easily receive mentoring and support.
In terms of projects and workflow, the author points out that for the hybrid model to be successful, the necessary strategies and technologies must be adopted to manage and coordinate work well, something that is easy when everyone works in the same place, but being at home, a manager must manage the workflow to avoid redundant tasks, lack of coordination and to assess the assignment and effectiveness of the work of each employee under his or her charge. Some companies are using digital tools to categorize, visualize and assess the type of work being performed by their teams.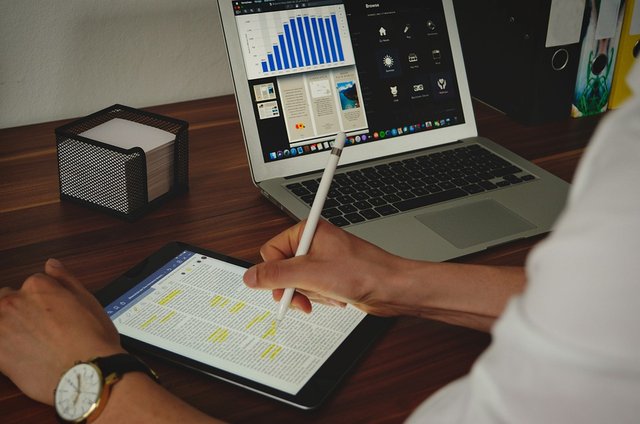 For a hybrid model, companies must invest in strategies and technology to track the workflow. Source: pixabay.com.
The fourth aspect to consider for the design of a hybrid work environment is to foster the feeling of equity and fairness, the article notes that past experiences of incorporating flexibility in some companies resulted in the development of feelings of injustice that affected productivity, since in those experiences there were different levels of flexibility and freedom, since a job that can not be released or place or time can develop feelings of unfair treatment in the worker. For the author, the best way to avoid this problem is for the majority of employees to be involved in the development of the model and to participate in the process, so that they do not feel that the assignments are the whim of a boss but the result of a joint analysis.
As we have realized, this pandemic has changed many paradigms, and as far as work is concerned, perhaps the bosses who thought that it was not possible to be productive from home now contemplate a different reality, only the right strategies must be found so that the employee has the flexibility that is sometimes so necessary in a job.
---
Thanks for coming by to read friends, I hope you liked the information. See you next time.
---