Kraken becomes a US Bank: WILL IT BRING an awaited MASS ADOPTION to the crypto industry?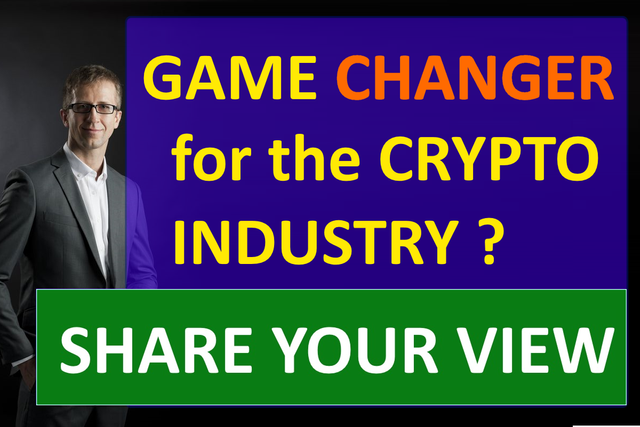 INTRODUCTION

Within the past several weeks, I've been extremely busy managing our PH community and I didn't really have much time to publish my own content. However, today I would like to share some news with all of you, which may be a turning point when it comes to achieving mass adoption within the crypto industry. News, which seem to be huge and could potentially bring enormous (and positive) consequences in the future. At the same time, it's one of those news, which not many people seem to talk about:
Kraken is the first cryptocurrency firm in the U.S. to become a bank.
Please allow me to quote Coindesk:
On Wednesday, the Wyoming Banking Board voted to approve the San Francisco-based crypto exchange's application for a special purpose depository institution (SPDI) charter. Kraken is now the first SPDI bank in Wyoming. According to the Wyoming Division of Banking's general counsel, Chris Land, Kraken will also be the first newly chartered (de novo) bank in the state since 2006.
"By becoming a bank we get direct access to federal payments infrastructure, and we can more seamlessly integrate banking and funding options for customers," said David Kinitsky, a managing director at Kraken and the CEO of the newly formed Kraken Financial. (Kinitsky has run Grayscale Investments, was the first digital assets hire at Fidelity and was most recently head of business development at payments startup Circle.)
Mark Moss further explains:

There are a number of professional youtube channels out there which focus on financial education, and one of my favourites is managed by Mark Moss (since I discovered it - I didn't miss one video and I absolutely recommend checking this guy out)
In his recently published video, (link below) Mark shares his thoughts on that particular topic and he also seems to share his excitement about the future of Bitcoin as a store of value. I would like to recommend to each one of you, to invest several minutes of your time to go through that particular video:
The First Massive Change To Banking in 100 Years | What You Must Do Now
HOW IMPORTANT IS THIS ANNOUNCEMENT?

I've watched several youtube channels run by reputable "influencers" and they all seem to agree that the consequences behind this announcement will be enormous.
Please correct me if I'm wrong: Based on my understanding, it will be possible to have your bank account and crypto wallets in one place. So I could have my funds in FIAT currency and also BTC (or other crypto) on one account - in the same bank. Did I understand it well?
I spoke about it with my partner and she asked me a good question: why is it such a big deal? What would that change?
I replied asking her: let's assume that you would like to invest some of your savings into bitcoin. How would you do that, without technical skills and knowledge? Would you spend hours learning about ways of buying bitcoin, creating a wallet and storying it somewhere? Or would you end up frustrated and give up halfway?
What if one day we could have our account in the bank, and on this account we could store our FIAT as well as BTC (and other crypto)? What if changing your FIAT to crypto (and other way around) would be as simple as transferring money from one sub-account to another (within the same bank)?
Mass adoption requires SIMPLICITY and convenience.
SHARE YOUR VIEW

More than anything, I would like to learn from you (dear readers) what you think of this announcement. Did I interpret it well?
Would you consider this news to be a positive one? Or negative?
Is it more of an opportunity for the crypto industry, or a threat of falling under more regulations?
Share your thoughts with me. I read and reply to all valuable comments.
RESTEEM if you can

I would naturally appreciate every RESTEEM, as it would allow me to reach out to a wider audience.
Yours, Piotr
cc:
@abdt,
@achim03,
@adeljose,
@adityajainxds,
@ajewa,
@akdx,
@alexbalan,
@alexcarlos,
@alokkumar121,
@alquimista1501,
@alvinauh,
@amestyj,
@apoloo1,
@arunava,
@awah,
@bala41288,
@belemo,
@ben-edom,
@benie111,
@bhoa,
@blockchainfo,
@burlarj,
@burlarj,
@busted1,
@carlos84,
@chesatochi,
@chimzycash,
@chrisaiki,
@crazysailor,
@cryptoknight12,
@dailyke20,
@darthnava,
@deathcross,
@diego1306,
@eliorrios,
@emiliomoron,
@engrsayful,
@eni-ola,
@erarium,
@face2face,
@fijimermaid,
@franyeligonzalez,
@frederickbangs,
@fucho80,
@futurekr,
@gamsam,
@gandhibaba,
@gbenga,
@haidermehdi,
@hardaeborla,
@hassanabid,
@hendersonp,
@ifgiaa,
@introspectiva,
@ireti,
@jadams2k18,
@janettyanez,
@joelagbo,
@jondoe,
@josediccus,
@josevas217,
@juanmolina,
@jungleonion,
@kamranrkploy,
@karamyog,
@kryptarion,
@lanzjoseg,
@lastminuteman,
@lbarbera,
@lebah,
@lenonmc21,
@luckyali,
@machnbirdsparo,
@madushanka,
@majes.tytyty,
@mandate,
@mauromar,
@menoski,
@miguelbaez,
@mikitaly,
@mintymile,
@mojubare,
@mtl1979,
@munawar1235,
@mynima,
@nainaztengra,
@neerajkr03,
@newton666,
@ojerinde,
@oluwatobiloba,
@omegarojo827,
@openmindedtraveler,
@papa-mensa,
@paragism,
@phgnomo,
@puncakbukit,
@qsyal,
@ramsesuchiha,
@rbalzan79,
@reinaldoverdu,
@resiliencia,
@rishabh99946,
@ritch,
@ritxi,
@rokhani,
@samminator,
@sapwood,
@shortsegments,
@solarwarrior,
@suanky,
@sumit71428,
@syedumair,
@team007,
@tfame3865,
@thetimetravelerz,
@tolustx,
@tomlee,
@tomoyan,
@towerone,
@trabajosdelsiglo,
@travelwritemoney,
@unbiasedwriter,
@uyobong,
@vlemon,
@whatageek,
@wiseagent