HOW IS IT WITH THE CURRENT CRYPTO BAN IN INDIA?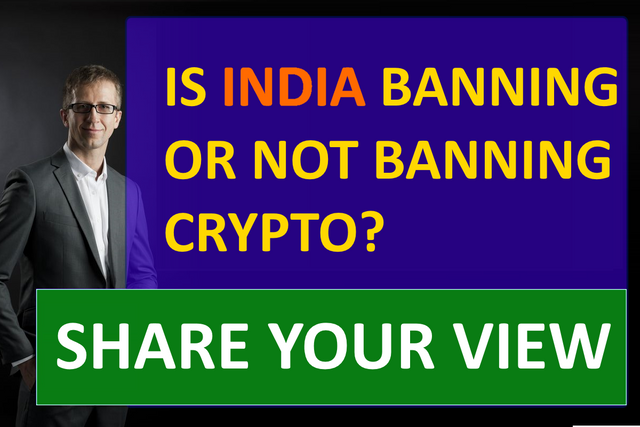 INTRODUCTION

This time around my publication will be very short and I'm planning to use my voting power to reward those of you who are willing to invest their time and drop a valuable comment.
Since the topic will be related strictly to India - all comments from Indian users are greatly welcomed.
IS INDIA BANNING CRYPTO ? OR IS INDIA NOT DOING IT?

I must admit that it's becoming quite a challenging topic to follow. Especially since not many foreign media outlets seem to be interested in this particular market and at the end of the day it's hard to actually figure out how things are.
Can regular people invest in crypto, trade it, withdraw it to FIAT and pay taxes from capital gain tax?
Would you consider the current approach to Crypto by the Indian government and central banks to be hostile? Neutral or perhaps positive?
Do Indian authorities see it as a threat or an opportunity? What's your impression?
Share your view and your knowledge with me and EARN 10-15k SP upvote on your comment.
CRYPO in Sri Lanka?

I'm fully aware that India and Sri Lanka should not be treated as one country. However, I'm somehow very curious if anyone reading this post has any reliable information about the way Sri Lankan authorities are approaching crypto markets?
Cheers, @crypto.piotr
@project.hope founder
check out our community: https://steemit.com/trending/hive-175254