CoronaVirus is forcing me to slow down with my activity on Steemit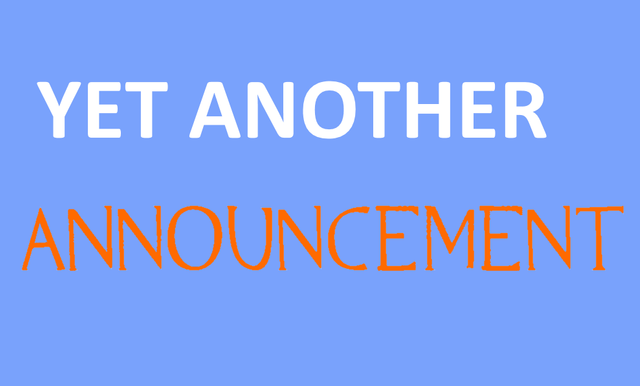 INTRODUCTION


Hi everyone
Past several weeks has been insane. Coronavirus spreading rapidly, Justin Sun purchasing Steemit and getting into open conflict with steem witnesses, economic slow down present already almost everywhere etc.
Today I would like to wrap up some things and I hope to get few minutes of your attention. If you're busy - then at least scroll down and read "IMPORTANT" section of this post.
COMMUNITY PROGRESS

During previous weeks, I've managed to put aside many of my personal duties and I focused on pushing project.hope forward. TOGETHER - we've managed to grow into very strong community and several new authors joined our efforts.
I'm proud of our achievements so far.
We've reached almost 300k SP in delegation, I'm managing few tipu upvotes (130k SP each one) and also strength of @ph-fund curation trail exceeded already 500k SP. And I'm planning to double it before end of 2020.
CURATION TRAIL

If you didn't join our curation trail, then do it right away: https://steemauto.com/dash.php?i=15&id=1&user=ph-fund
Every day it's being triggered 4-5 times only to promote posts published by authors from project.hope community and 1h later strong 300k SP upvote from project.hope follows.
This way everyone following this curation trail will upvote before that 300k SP - and this way your curation rewards should increase.
PROJECT.HOPE ECONOMY FINALLY FULLY SUSTAINABLE

For past few months I've been spending over 900 steem of my own resources to cover project.hope costs (supporting financially core team). Last month - for the first time - all rewards coming to @ph-fund reached 900steem and in march this number will surely exceed 1k. Which is great - since it means that I no longer need to spent my own funds (I've already used around 10k within last year to push project forward).
FOLLOW EACH OTHER

Below I'm going to list all authors from our community, which have been active within past weeks. Try to follow each other.
STAY ACTIVE WITHIN OUR COMMUNITY

I would like to underline, that I value being active within community more than I value quality of published content. So I always will prioritize with solid upvotes contenct created by those of you, who are active and engaging with others.
So try to create habbit of visiting our hive every day or visit @project.hope and focus on resteemed publications. Let's grow together, as a community of well educated and team-orientated users.
IMPORTANT:

Since current situation with coronavirus affected both of my sources of income (dropped by 70-80%) - I will have to focus on finding other means to support my life financially. For that reason my presence on Steemit will be reduced within next weeks.
I will continue manual curation and I will invest 1h daily to check out 3-4 publications posted within our hive, but I won't be able to read and comment as much as I did so far (3-4h daily, 7days I week).
So if anyone would like to ensure that I will visit his/hers post - then please share link with me via DM.
Yours, Piotr

Extras:
do not resteem
please write anything in comment section like "confirm / okey / got it / read it" etc. - just enough so I would be aware who read this post and who didn't.
List of OUR project.hope community content creators (worth following):
@reinaldoverdu,
@futurekr,
@ben-edom,
@ritxi,
@jadams2k18,
@culgin,
@thetimetravelerz,
@samminator,
@ajewa,
@mojubare,
@tomlee,
@blockchainfo,
@machnbirdsparo,
@gandhibaba,
@chireerocks,
@henry-9ja,
@ojerinde,
@cryptolohy7,
@achim03,
@honarparvar,
@forykw,
@solarwarrior,
@frederickbangs,
@josediccus,
@lanzjoseg,
@alokkumar121,
@focusnow,
@oluwatobilob,
@carlos84,
@vlemon,
@fucho80,
@edgarare1,
@pedrobrito2004,
@phgnomo,
@eni-ola,
@hardaeborla,
@juanmolina,
@flash07,
@gbenga,
@awah,
@carlos84,
@omo-ope