Celebrating 4 years on the blockchain !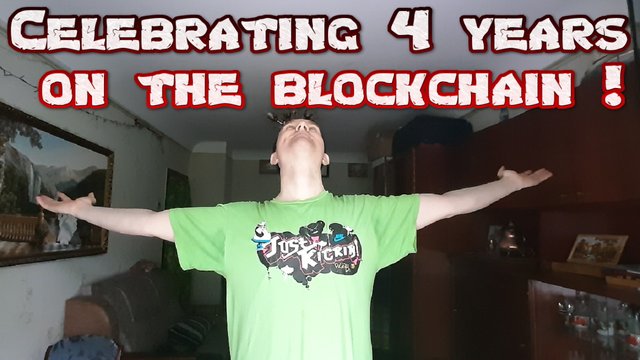 I joined steem 4 years ago. Exactly the 25 may 2017. It's even recorded here : https://steemd.com/@clixmoney?page=1090
I like that everything is recorded here. So, we can find any post or a comment from anyone joined !
This transparency makes us understand people better. If someone is abusing others, it will be clear !
If someone is doing good for the community so everything is recorded on the blockchain, nothing is hidden !
I don't want to write a copy past posts as I usually do. I want just to share some of my thoughts.
I enjoyed so much this time. I had friends and enemies. I experienced so many emotions as well.
I enjoyed learning about people in all arround the world. I enjoyed communities and applications.
I learned to invest and to diversify. I learned about what to write and where to write.
I enjoyed observing and I still do that. I wrote so many comments and read so many.
I shared my experience of life and enjoyed the experience of others.
I found supporters who made me who I am. Blockchain is a changing life thing !
I would say that I'm proud I joined. I'm glad meeting so many likeminded people !
Thanks for being arround. Thanks for supporting me and all others who ever supported.
Thanks for not giving up on this. During this time we all learned a lesson.
We see now the importance of any blockchain technology.
We see the future after it. We see what's possible to create.
It's affecting now all the fields of our lives and it will be more important.
That's what I feel.
Let's keep building, creating, trading and holding.
Every activity on the blockchain worth something !