Repost: CONTEST// GRAFFITI OF MY CITY NO 37
Hello here i present my graffiti of my city.
Some time back i was at Pope Paul memorial hotel and decided to take pictures of some graffitti of different catholic leaders who visited my country uganda in their different years.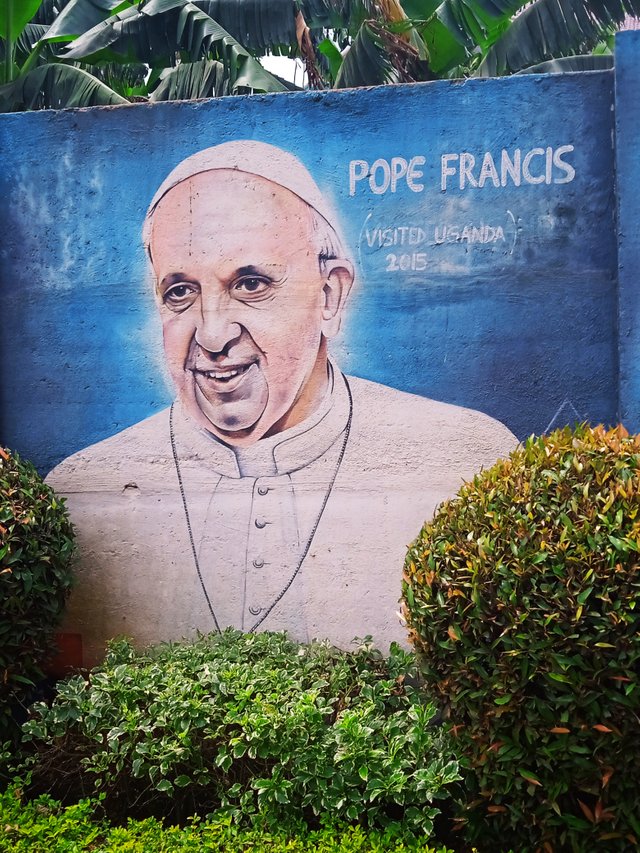 Let me start with Pope Francis who visited uganda in 2015, atleast i remember acrew about him visiting my country. Different preparationd were made by the country like cleaning the roads, clearing the church walls etc. Since my school was near the catholic church (RUBAGA CATHEDRAL) he was going to visit, my school was sent us back home so early.
Among the different catholic leaders that visited uganda, i also took pictures of their graffitti.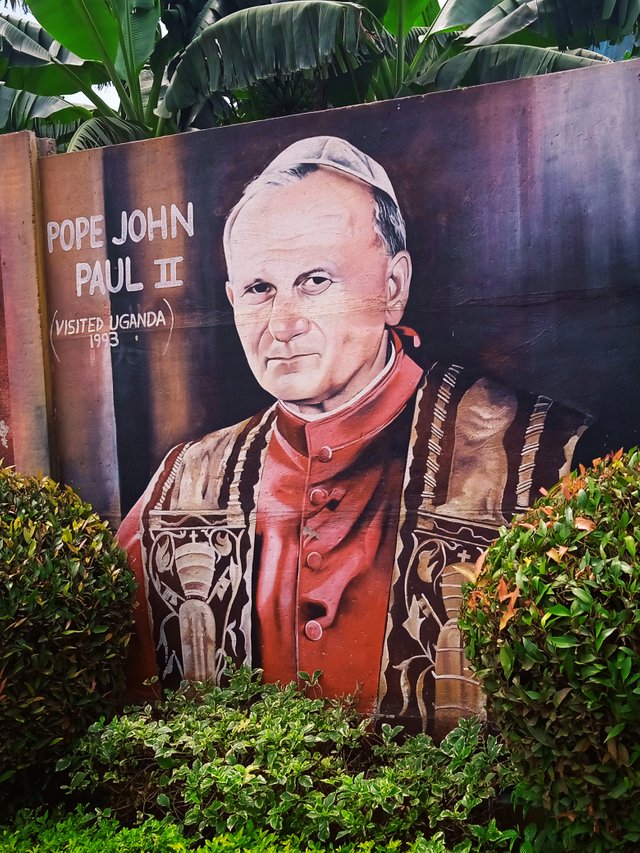 This is Pope JohnPaul, visitef Uganda in 1993, by this time i wasn't neither born😂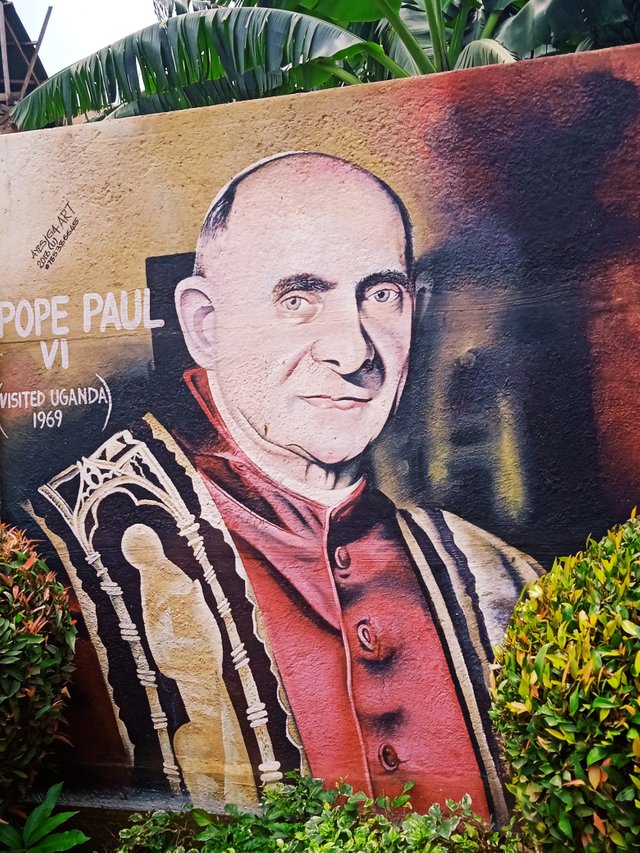 Lastly, was Pope Paul, visited Uganda in 1969