It's pretty amazing to be able to fly a paramotor, its even better to capture some awesome photos from this perspective to remember these awesome flights. In this flight, I used a chase cam that I made to mount my gopro on it and pull it from my glider, so that it would record the flight and help capture photos at all my favorite spots.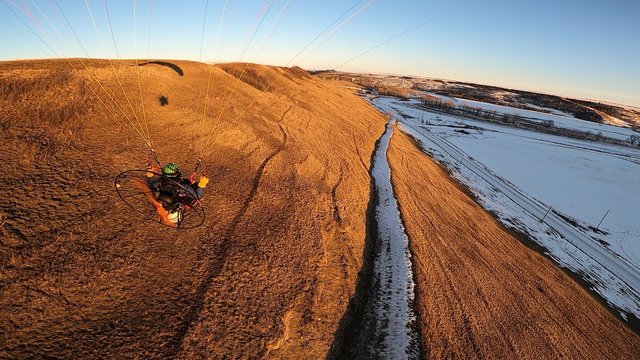 This ridge can be used for soaring without the motor as well if the wind is in the right direction.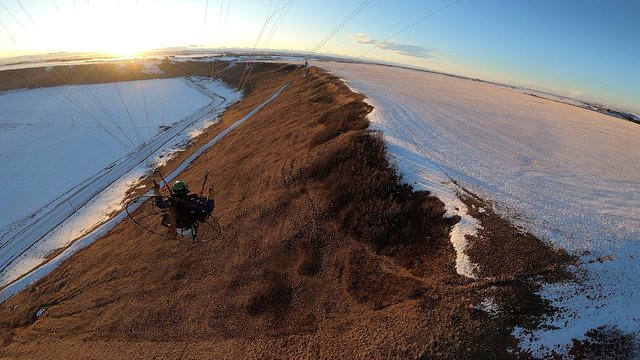 Nice shadows from the river's valley.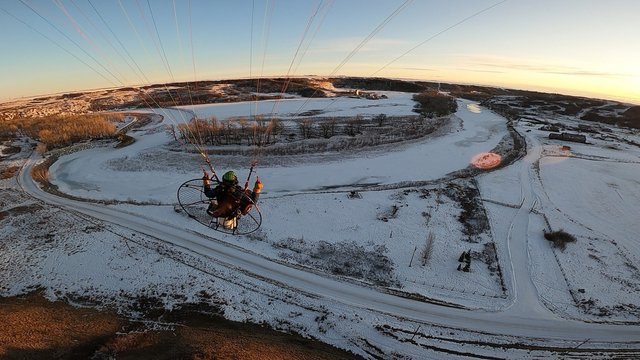 Love it when the sun casts over the river like this.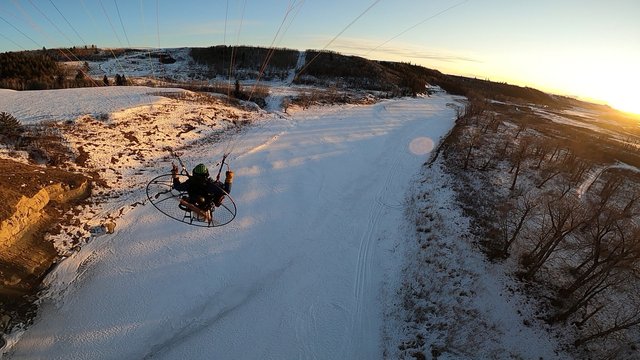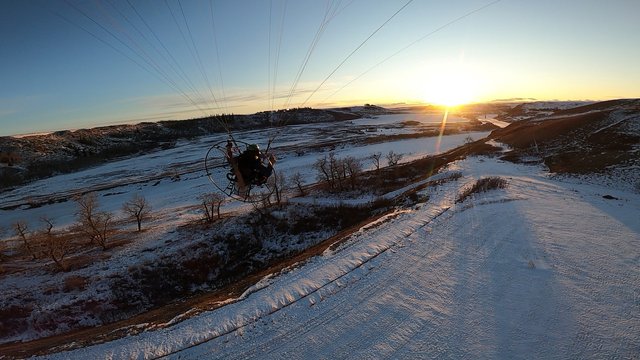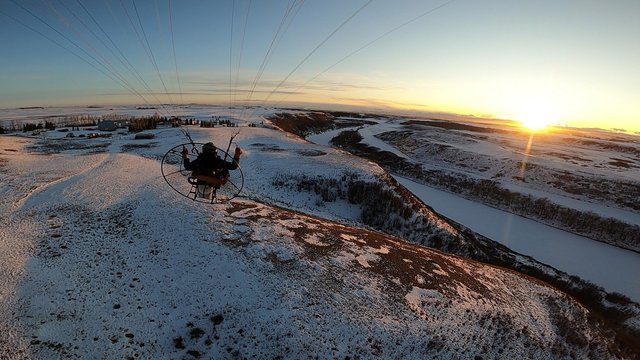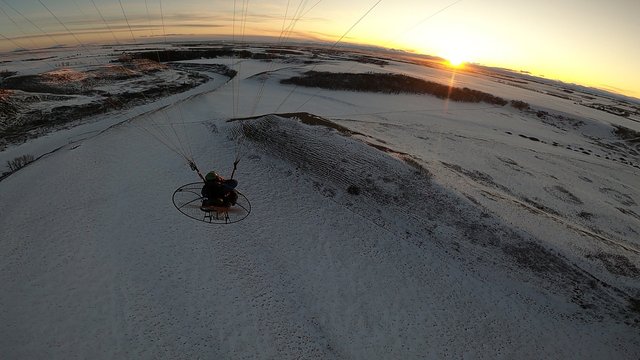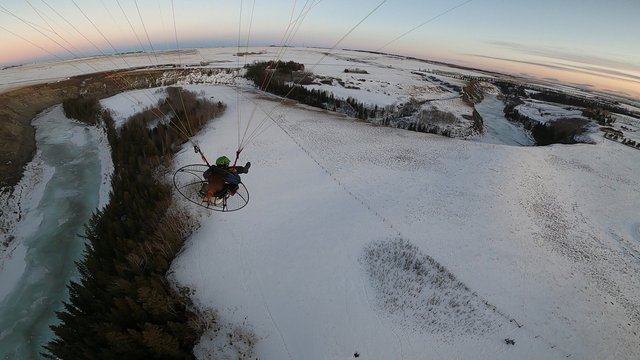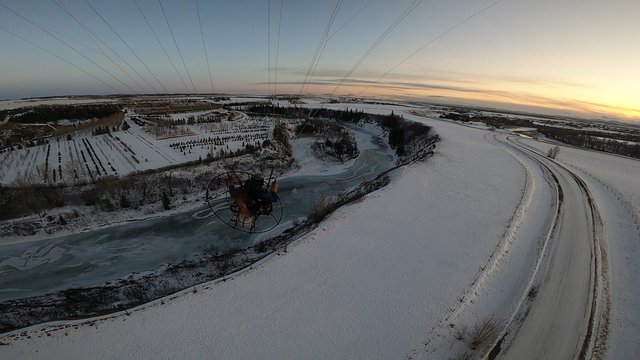 The frozen water flow at the river is so colorful in winter. nice...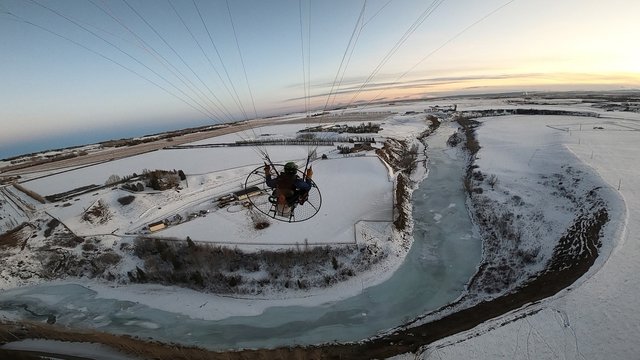 On route back home, as the sun is going down.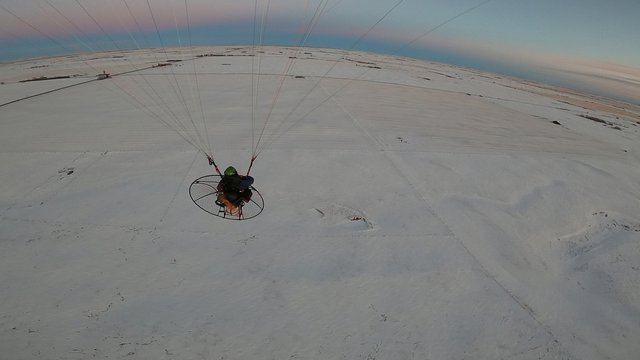 Couple of shots from my insta360 camera while playing in the sky.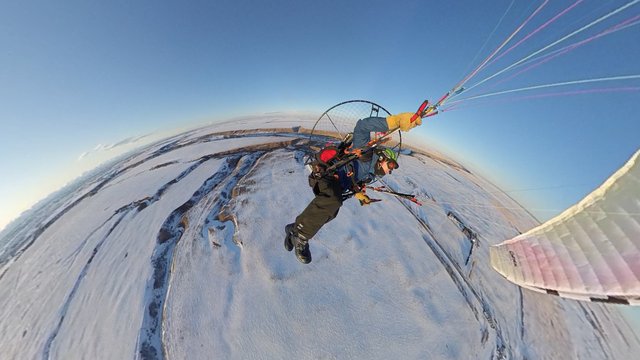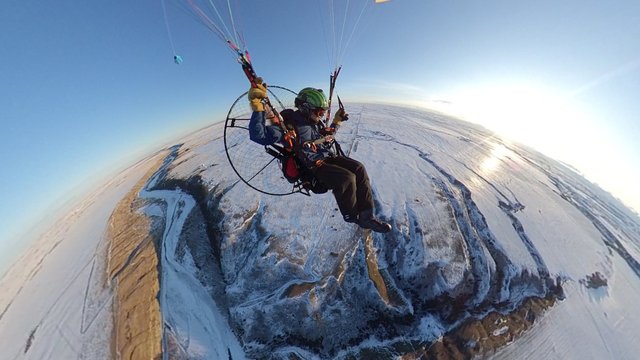 Well, I hope you liked these photos, would love if you resteem them or comment! Thanks