Handmade Artists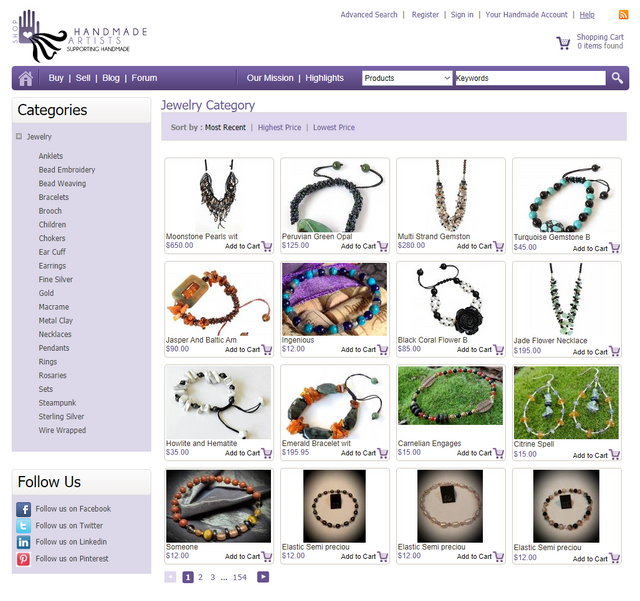 This website, called Handmade Artists, is another Etsy alternative (just like Bonanza) for crafts and, yes, you guessed it, handmade stuff. The thing that makes this site different is that, unlike Etsy or Bonanza, Handmade Artists charges a month fee to sellers who register on their site. It costs either $5 a month or $50 if you select their annual plan (saving $10). Once you're subscribed, you can create a personal shop and sell as many items as you like, as long as they are handmade. There are no listing fees and no commission fees, a seller just pays their subscription fee, that's it.
This site doesn't allow the sale of mass-produced products, so it's great for sellers who hand create unique products. For buyers who are looking for products that are not found anywhere else, this is a great place to find that piece that nobody else will be able to get.
As a buyer, I still prefer Etsy, but, if I was looking for a unique gift for somebody special, I would definitely be checking out this website.