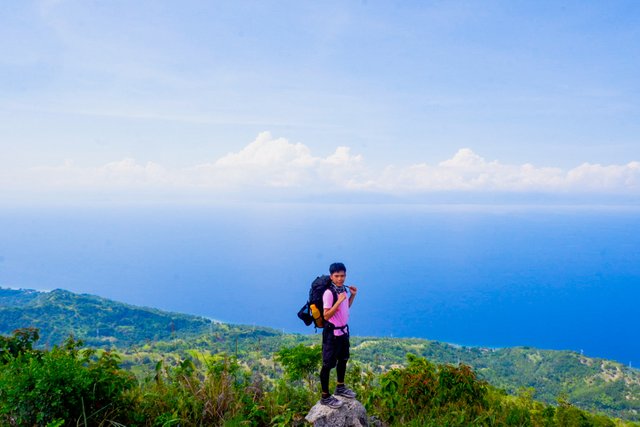 [1/200 secs @ f/20.0, ISO 800, 15.0 mm]
Hello steemians!
The first part of this post has been downvoted by someone who seemed to be randomly giving downvotes just because he can. It was the second time that I was downvoted by the same person and because of his significant stake, it was able to make a dent on my "potential payout". I wouldn't say that I was not affected, but it seemed to be less than the effect of the first downvote because I was able to move on immediately. During the first downvote, I tweeted about it. This time, I choose not to rant on social media. Maybe in the third time I won't say anything about it. As they say, when it's still within the 7 days voting window, it's not yet yours to claim.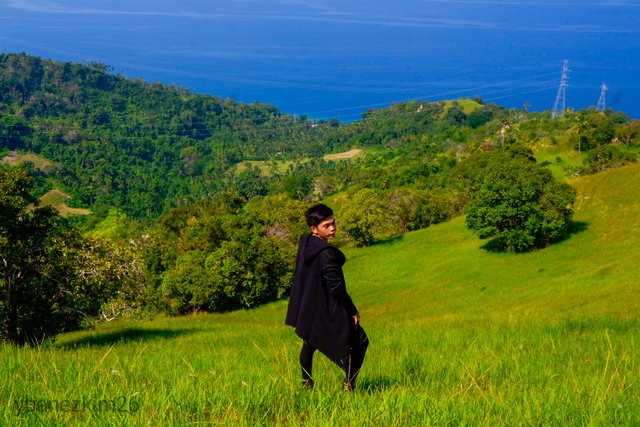 I have been here for 2 years and 5 months already and I have seen the changes, both good and not so good, but I choose to stay because I believed Steem is revolutionary. I wanted to be part of something disruptive and I think I found that here. If you search for my account history, I haven't withdrawn any amount since the last bull market (early 2018). In terms of blogging, Steem is a dream come true. I was able to share what my country has to offer and it was really one of my goals in life. Now, I wouldn't say that I have the best blog posts out there, but I am proud to say that I always subject myself to the strictest standards of my definition of quality.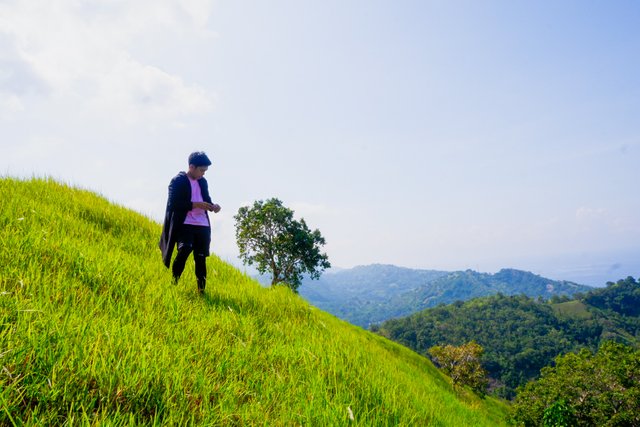 [1/180 secs @ f/20.0, ISO 400, 18.1 mm]
I am proud and will always be proud to say that my posts are made with effort and passion. Some might not agree based on their standards, but that's fine. It's what this "decentralization" is all about, I guess. As I move forward and continue honing my writing and photography skills, I know that that was not the last time I would be downvoted. It's fine. I won't be deterred from sharing what I love to share just because of a few dollars slashed from my potential payout as I was downvoted for no apparent reason.
Why am I telling you this? It's because I believed that just like how we continued the trek to Mt. Lanaya, there's no other way in which I'll go from here but forward and up. Sure there are obstacles along the way, but I won't stop in doing what I think I do best and that is to share my travel experiences.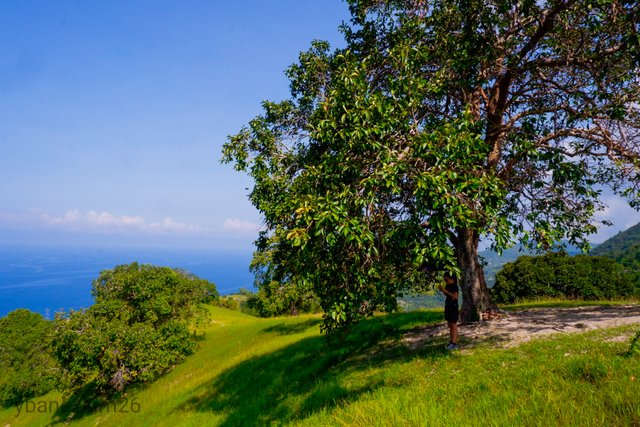 [1/180 secs @ f/20.0, ISO 400, 15.0 mm]
Seriously, thank you to those who believed in me. Thank you to the curators who showed their support by constantly upvoting my posts. I assure you that I will continue to maintain the level of quality in my posts. In case I will go sideways in the future, you can use this post to hold me accountable. For now, let me continue the story of my journey from the Base Camp of Mt. Lanaya. But before that, if you haven't read the first part yet, you can find it here:
---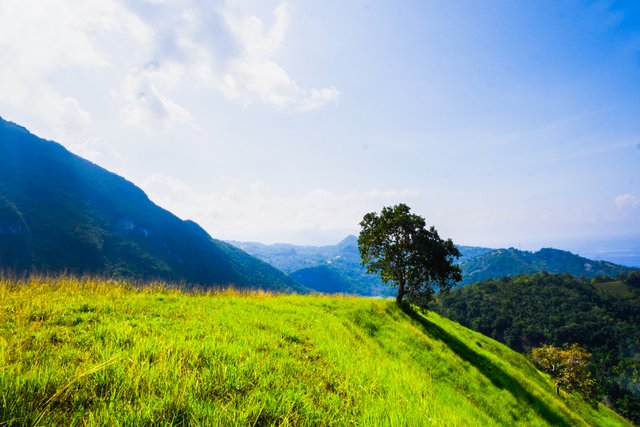 ---
Mt. Lanaya Base Camp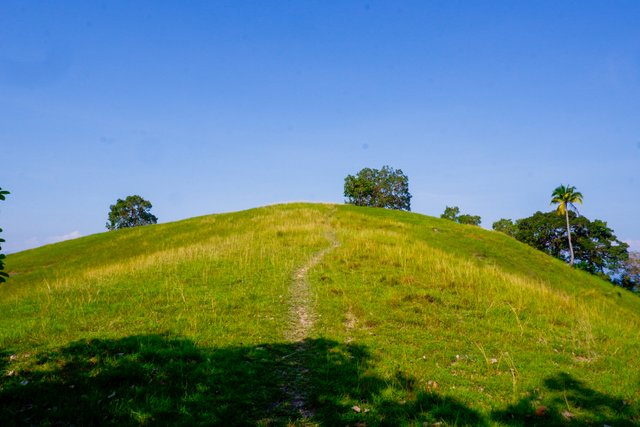 [1/180 secs @ f/20.0, ISO 400, 15.0 mm]
I just realized that I haven't really properly described Mt. Lanaya Base Camp in my last post. Plus, I still have photos from our "photoshoot" so I will add them here. Basically, Mt. Lanaya Base Camp or "Windows XP" is a grassy hill that's overlooking Tañon Strait in the towns of Alegria and Malabuyoc. It gives you an overview on what to expect at the peak.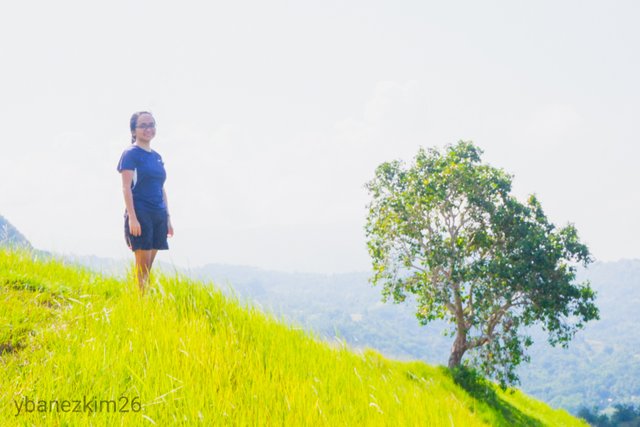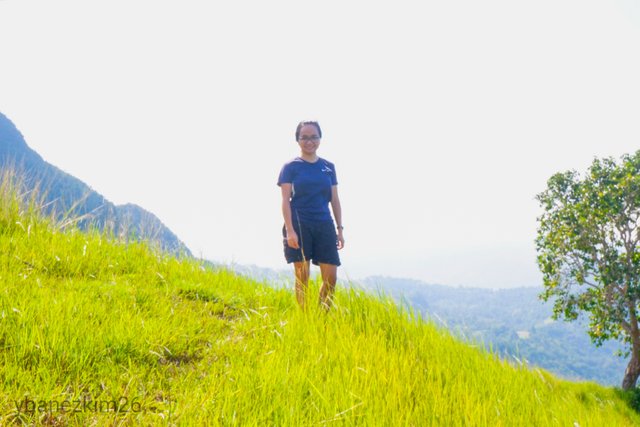 ---
[1/180 secs @ f/20.0, ISO 1250, 43.2 mm]
From the that "Windows XP" Base Camp, we head down to the house where it served as a starting point for a steep ascent under a canopy.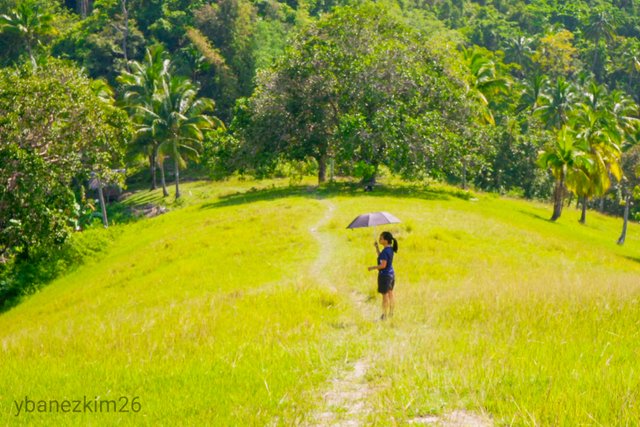 [1/180 secs @ f/20.0, ISO 1250, 42.0 mm]
And now for the main part of this post...
---
MT. LANAYA via LEGASPI TRAIL
Alegria, Cebu
Part 2 - Assault to the Peak
---
The first part of the ascent is not so steep, but under a very dense foliage. It's almost no sunlight can penetrate the forest floor. It's not a forest with very huge and towering trees, but a pack of small to medium-size trees. I think it's due to rocky condition of the mountain that trees don't grow very large (I'm not sure though).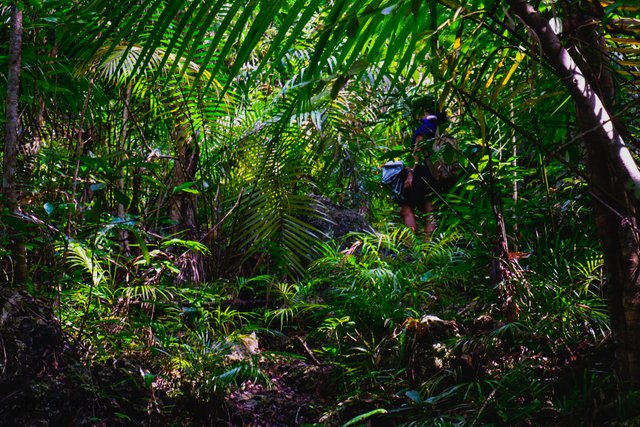 [1/180 secs @ f/5.6, ISO 1250, 42.0 mm]
There's nothing interesting to shot under the canopy and we're constantly moving. Although we were slower than our usual pace, we didn't have stops for rest. It was a slow but steady pace.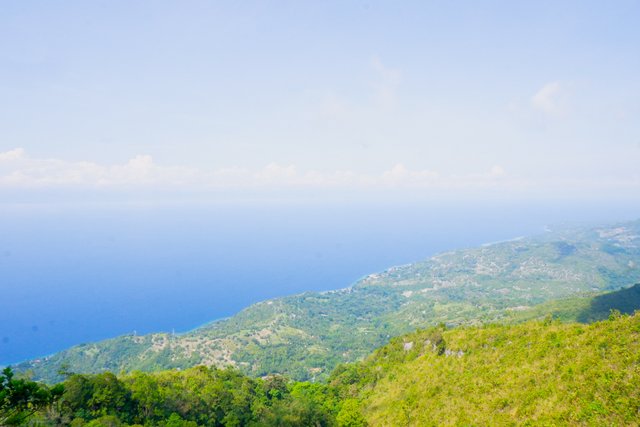 [1/180 secs @ f/20.0, ISO 1000, 15.0 mm]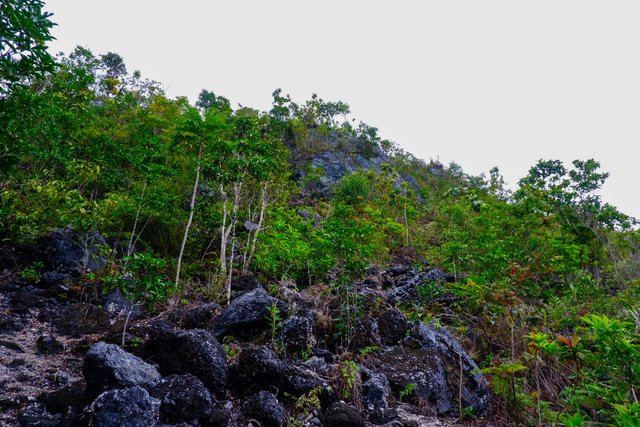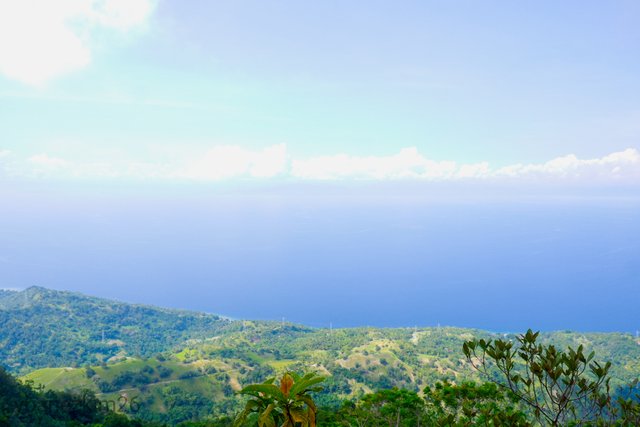 ---
[1/180 secs @ f/7.1, ISO 100, 15.0 mm]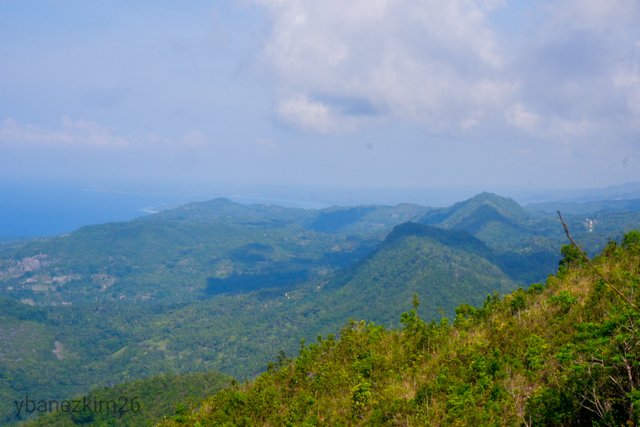 [1/180 secs @ f/20.0, ISO 400, 45.0 mm]
As we ascended further, trees became thinner and skinnier. We reached an open area where we thought it was already the peak, but the guide said we were still halfway through. It was a breathtaking sight. We can see where we're from and where the base camp is. I knew that it would get better at the peak.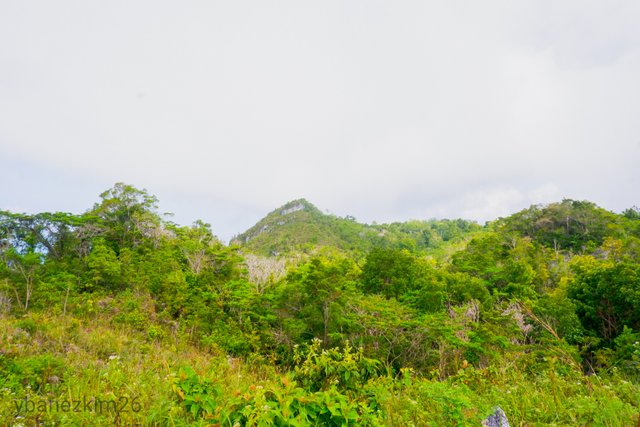 [1/180 secs @ f/20.0, ISO 1000, 15.0 mm]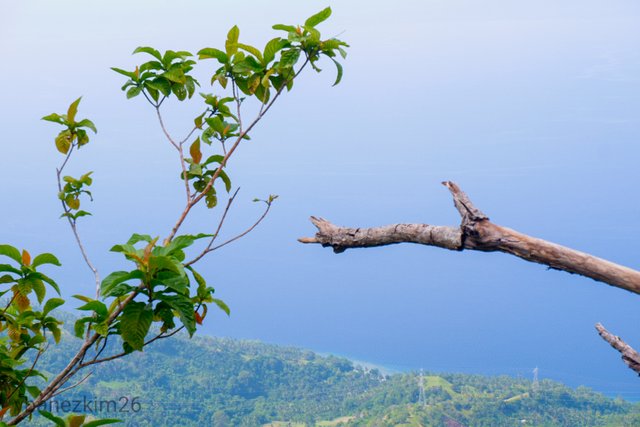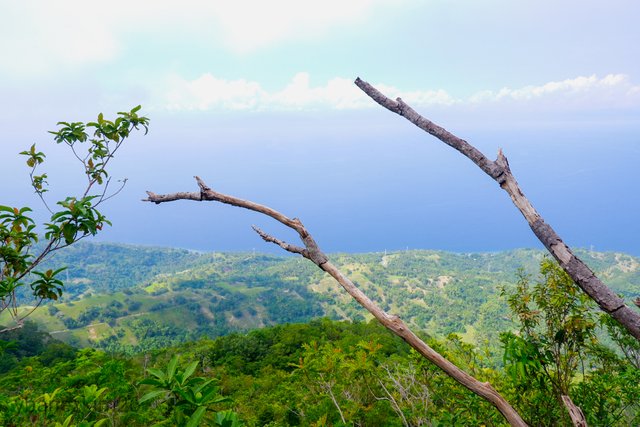 [1/180 secs @ f/7.1, ISO 100, 44.5 mm] | [1/180 secs @ f/7.1, ISO 100, 15.0 mm]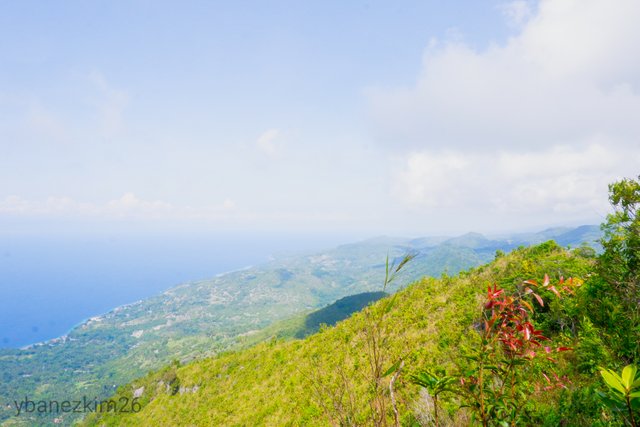 [1/180 secs @ f/20.0, ISO 1000, 15.0 mm]
We reached the end of the steep trail, but it was not the highest peak yet. It was already 12:00 noon so it two hours from the base camp. Our guide said it would take another 30 minutes to reach the peak. This time it's almost flat and rolling trail.
Mt. Lanaya Peak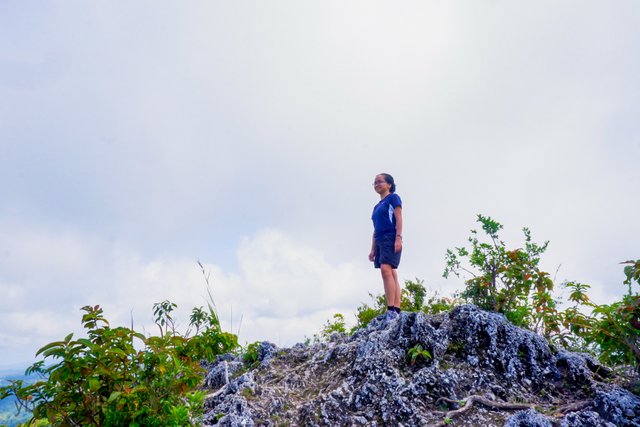 [1/180 secs @ f/20.0, ISO 800, 15.0 mm]
We reached the peak of Mt. Lanaya at 12:30 PM. We were 1 hour ahead of our schedule, so we had a lot of time to marvel the panoramic view at the top. Photoshoot was also inevitable.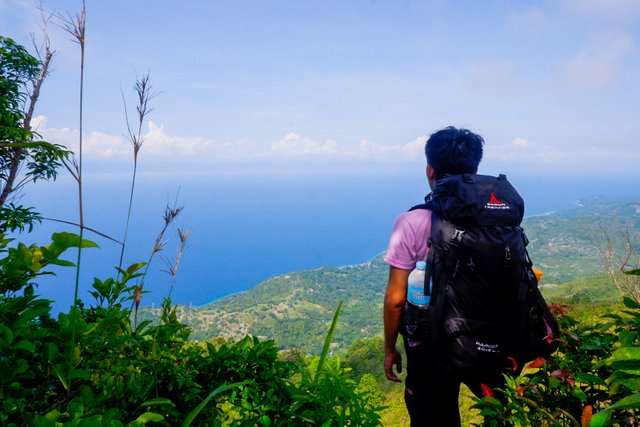 [1/180 secs @ f/20.0, ISO 640, 15.0 mm]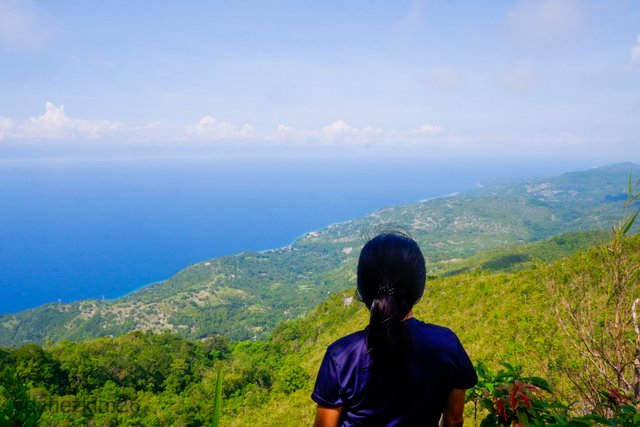 [1/180 secs @ f/20.0, ISO 640, 15.0 mm]
I can't really fully describe the feeling when I'm at the top. As I always say, there's this feeling of relief and peace. It puts things into perspective. I'm so small compared to the vastness of nature's beauty. I'll just leave a couple photos here: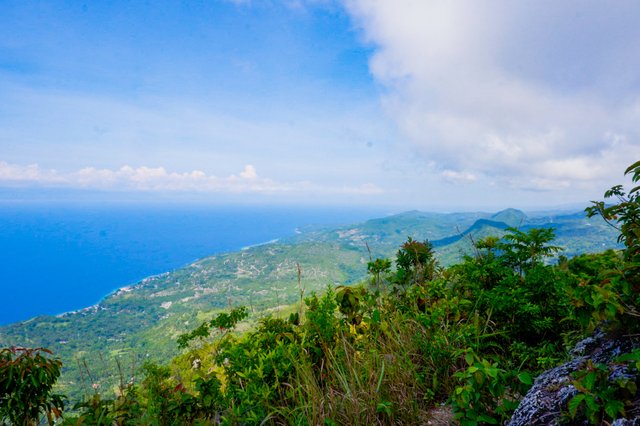 [1/180 secs @ f/20.0, ISO 640, 15.0 mm]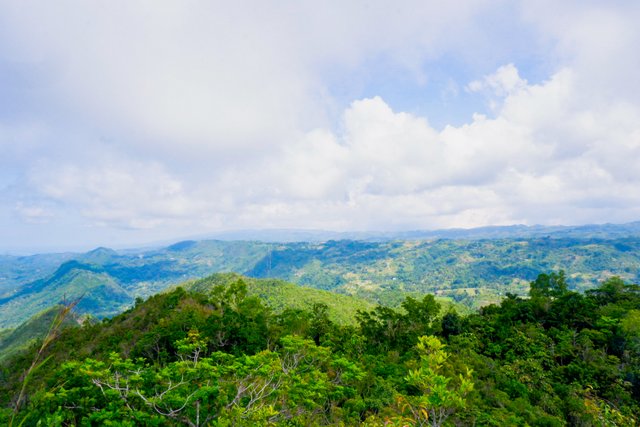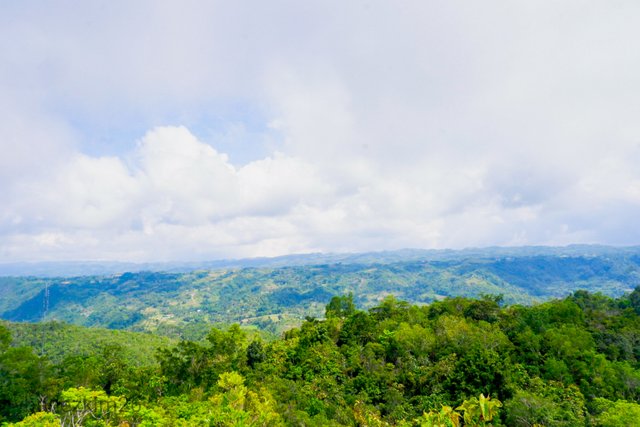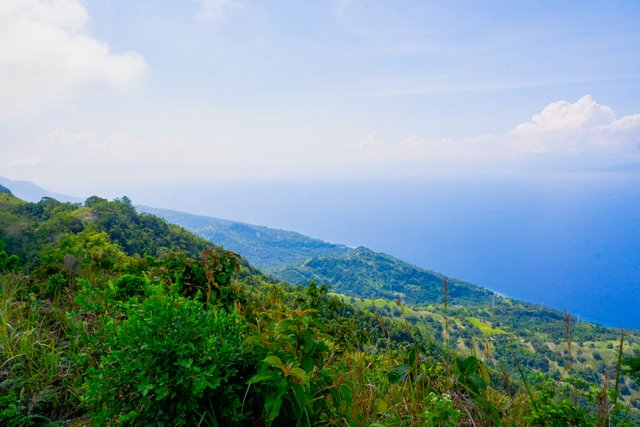 [1/180 secs @ f/20.0, ISO 640, 15.0 mm]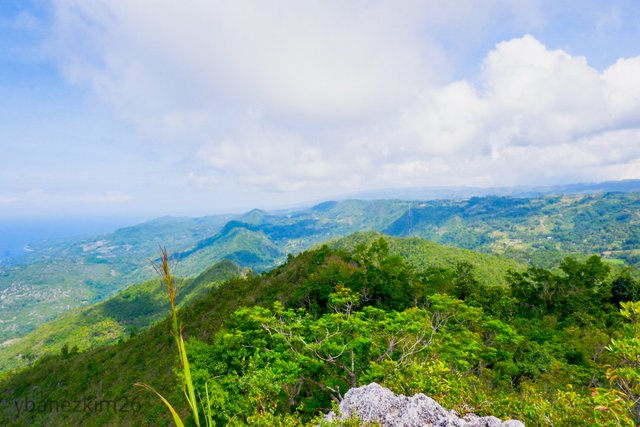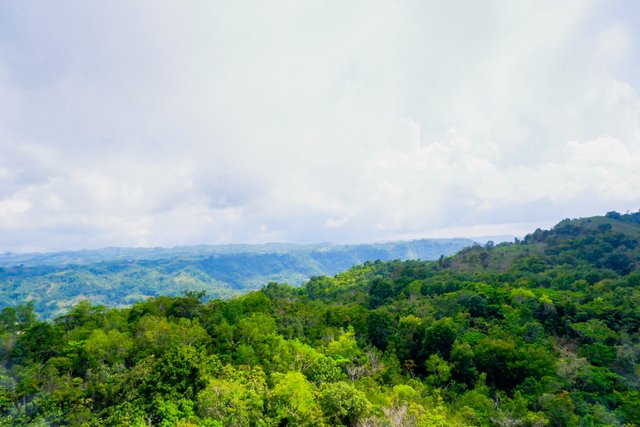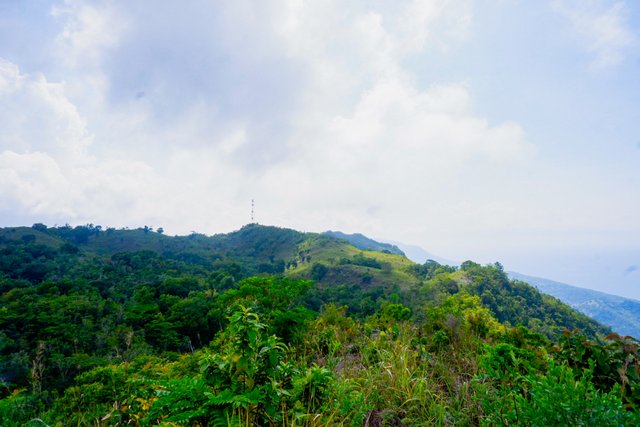 [1/180 secs @ f/20.0, ISO 640, 15.0 mm]
If you're standing at the peak and overlooking Tañon Strait, at your back would be the mountain ranges of south Cebu where Osmeña Peak and Kandungaw Peak belong. It's really spectacular.
Lumpan Trail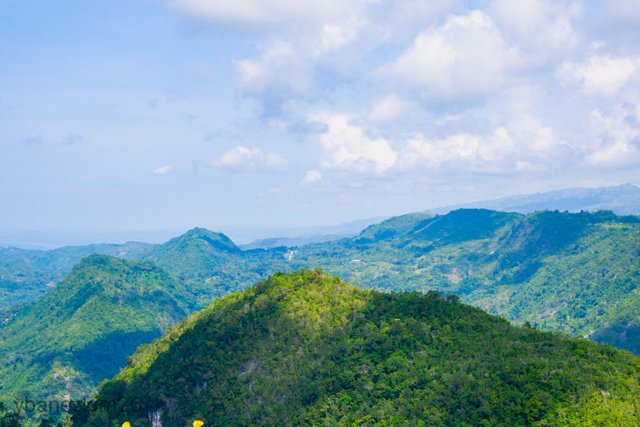 [1/200 secs @ f/11.0, ISO 200, 45.0 mm]
After the photoshoot, we decided to descend via Lumpan Trail since we already arranged a motorcycle to fetch us at Alegria gas field. Lumpan Trail is sort of a backdoor access to Mt. Lanaya. For those who didn't want the long and steep trek, Lumpan Trail is the best trail to take.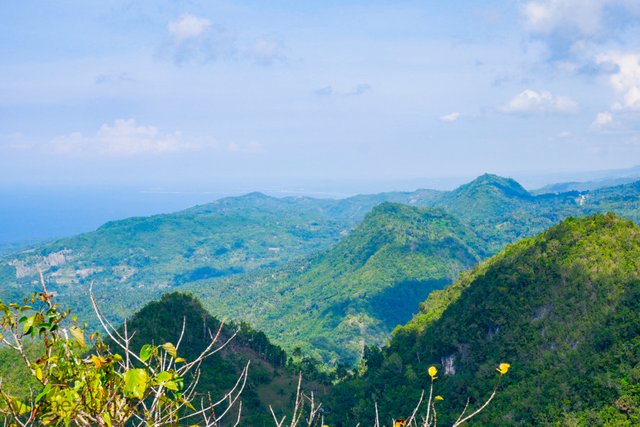 [1/200 secs @ f/11.0, ISO 200, 45.0 mm]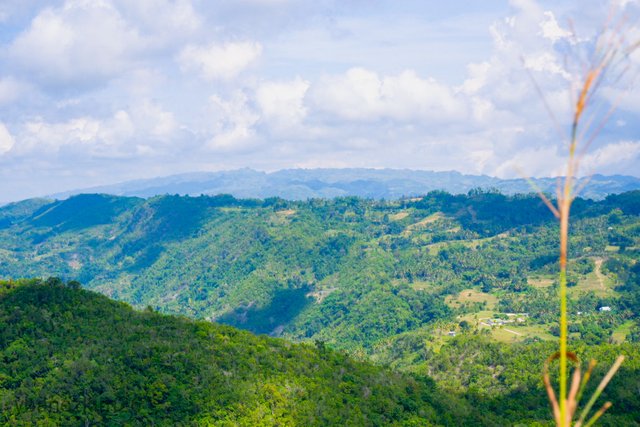 [1/200 secs @ f/11.0, ISO 200, 45.0 mm]
Some say that Lumpan Trail would take two hours ascent and about an hour descent, but it took only 30 minutes for us to reach the gas field. While waiting for our motorcycle, we had our lunch. After about 30 minutes, the motorcycle arrived and by 1:45 PM, we were already in Alegria proper, waiting for a bus bound for Cebu City.
I guess that's all for this post. I hope you'll like it. If you do, leave a comment down below and show some love. I'll leave this flower to you as my greetings for Valentine's Day. I saw that along the trail. As I don't know what to post next, let's just see what comes to my mind. Stay tuned folks!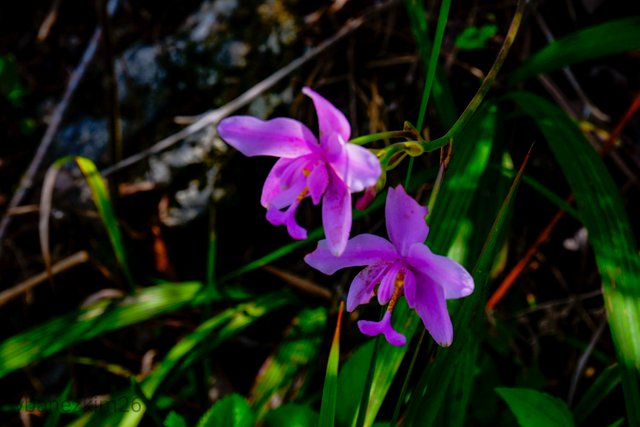 [1/200 secs @ f/11.0, ISO 200, 45.0 mm]
---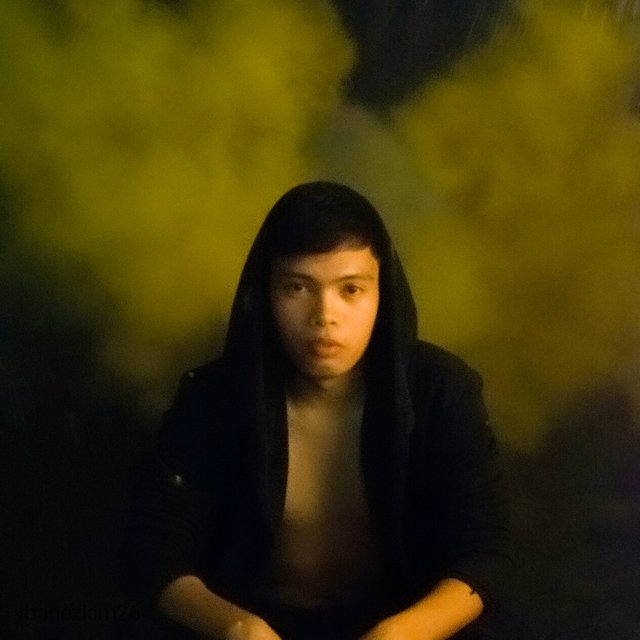 Kim Ybañez
Welcome to Kim's small corner in the Steem blockchain. He is a chemical engineer by profession, but a blogger by passion. He is a wanderlust and an adventure seeker. Join his quests as he visits secluded destinations, climbs mountains, tries new and exotic dishes, and explores his country (The Philippines) and the rest of the world even if he's still a poor corporate slave with tons of bills to pay and two siblings to support in college.