Thursday is Butterfly Day and Insect Day Giveaway- Week 52
Hi, Greetings to the friends of insects and butterflies.
Butterfly and Insect created by @whatisnew so come on over to Insect Pub and share photos and artwork of your favorite insects.
---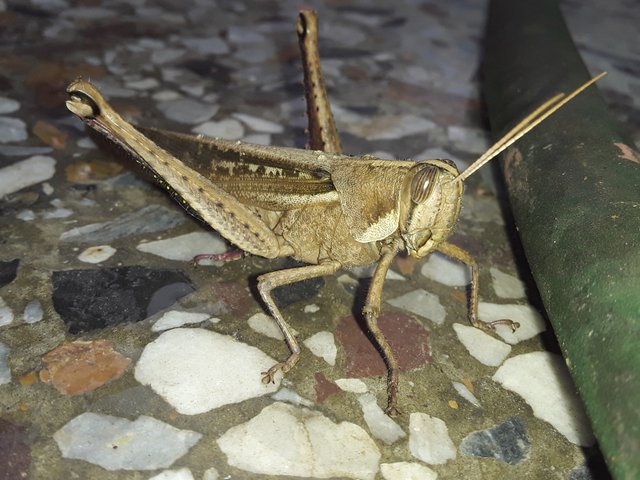 ---
Today I received a visit in my garden this insect gave a great jump, and fell on the ground, there it remained still for half an hour, so I had time to capture it. It is a kind of grasshopper, It is active during the day and hidden among grasses at night. It corresponds to insects also known as locusts and that belong to the Order Orthoptera, which groups phytophagous organisms that present the third pair of legs modified for the jump. Corresponds to an adult of Schistocercacancellata (family Acridiidae), also known as "prawn" by its size.
---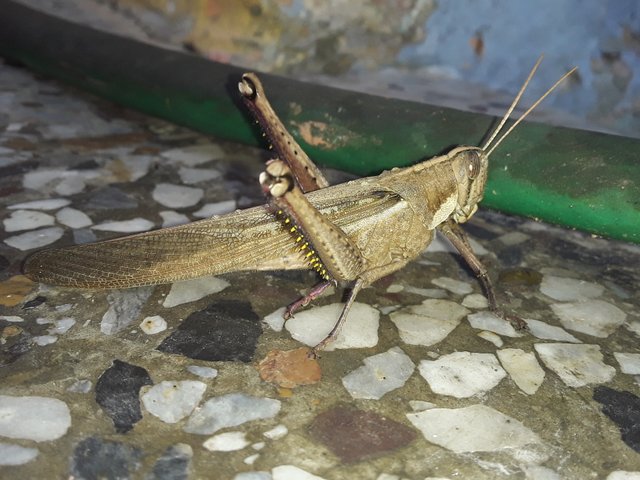 ---
Here a close-up photo, I felt it looking at me, it is harmless
---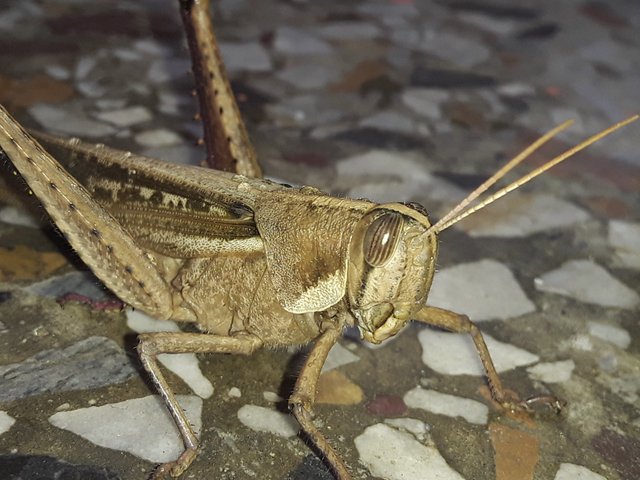 ---
Participe en this challenge
Camera: Samsung j core 2 cellphone
Location: Venezuela / Cumana/Sucre
Author: @wendyth16