"Sleepy dwarf"
Hello!
Many of us love Disney cartoons. One of the most famous cartoons of this company is "Snow White and 7 Dwarfs".
My favorite gnome- Sleepy, because many for us like sleep long:)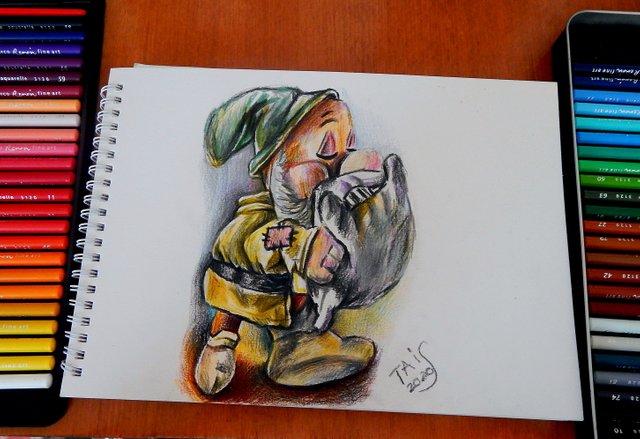 Today I decided to draw a plush toy of this character.
Hope you like my work!