Participate @sbdpotato beneficiary experiment
In fact I am new user to this blog. Not just new ones, you can understand it when you go to my ID. In this short time I have come across so many difficulties. Many people have made more reputations than me, since I started. The reason behind my coming so far on #steem, this guys are @cryptopassion @theycallmedan @stephenkendal @becometheartist @anomadsoul @blocktrades @tipu @upmewhale @bdvoter @dsc-r2cornell @esteemapp all of those who have not spoken. And I am grateful to all, who voted me.
We all know the name of @sbdpotato. We know their purpose.
Now we all want our SBD get its rate to $1 dollar. Just not only want that, all have to work for that. We all have to help @sbdpotato.
Let's see how we can help @sbdpotato
We donate a portion of our postage benefits or some portion, such as 10% to 50% donate to sbdpotato.
In this regard, @acidyo tells us that -
If authors creating posts start adding @sbdpotato as beneficiary (10-20%) and curators would increase the votes cast on these to make up for the beneficiary cut it would replace the need of @sbdpotato completely and could even increase the amount sent to it if done right and with curators co-operating.
-@acidyo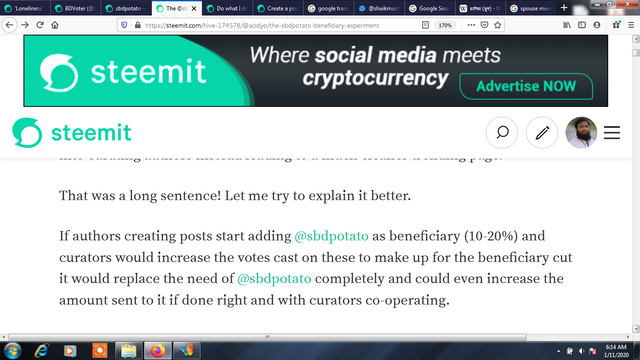 It will lose some of your benefits, but in the larger interest, it will bring benefits to all of us for our community. Not for always, until the goal is reached.
Not only me, they will never force me or anyone, to do that (donate)
But if the price of SBD is $1 then we will all enjoy its benefits. Once upon a time you must think "you enjoy the happiness of freedom but did not take part in the struggle for freedom," but you had the opportunity to participate in those struggle.
Effective immediately, we at @ocd will be incentivizing authors to place @sbdpotato as beneficiary with our curation.
We recently announced our new hive community in this post where we focus our curation and incentivize those authors sharing their posts outside of Steem through the #posh initiative. At the same time we are voting on posts with the @ocdb account late to incentivize more stake going towards curation and those curating it earlier receiving more curation rewards.
On top of that we will now also be looking for posts that send their beneficiary to @sbdpotato. If this experiment goes well and we see an increase in rewards being sent to it, @smooth will also consider adding towards curation instead of continuing the burnposts with authors sending beneficiaries to both @sbdpotato and @burnpost/@null.
We hope other curation projects and big accounts will give this experiment a try and make the above mention accounts obsolete while still being allocated steem from the rewards pool to assist the ecosystem.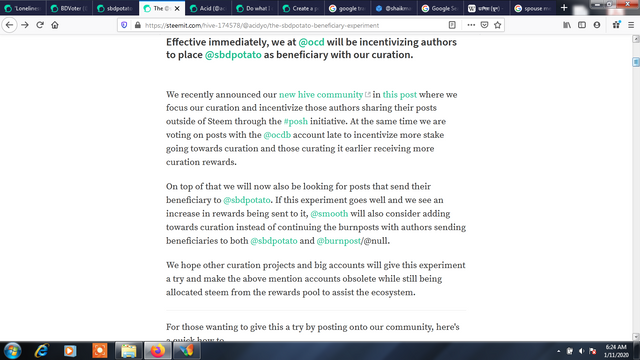 More about The @sbdpotato beneficiary experiment is here
I don't wana miss this opportunity. So I have decided that, I will give all my next seven days posts benefits 50% to @sbdpotato. However it's little, I try to make it highest.
Now how can You set beneficiary @sbdpotato account
Visit beta.steemit.com and login

Go and Visit this community: https://beta.steemit.com/trending/hive-174578

Click on "new post" and before posting click on "advanced settings" and add account beneficiary 'Who should receive any rewards?' set to @sbdpotato. 10 to 50% as you want.
Credit for the all idea to @thecryptodrive, @smooth and @transisto (I Just Try to Participate)
Appreciate your up votes and support 👍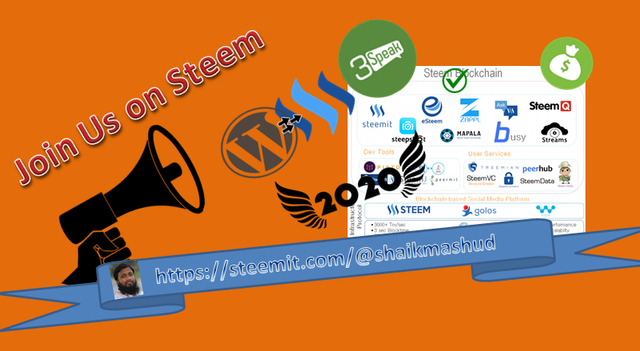 Post Beneficiaries: 50% @sbdpotato