Enjoying the Twilight at Lampuuk Beach, Aceh
Lampuuk Beach
Hello everyone. Today I want to share some of the natural beauty found on the coast of Lampuuk, Aceh. In Aceh, there are many beaches that enchant natural beauty that you can enjoy, one of them is Lampuuk beach. I took the photo before the fasting month of Ramadan. At that time I was sitting with a friend. The beach is very beautiful and nice and also clean, white sand and clear water.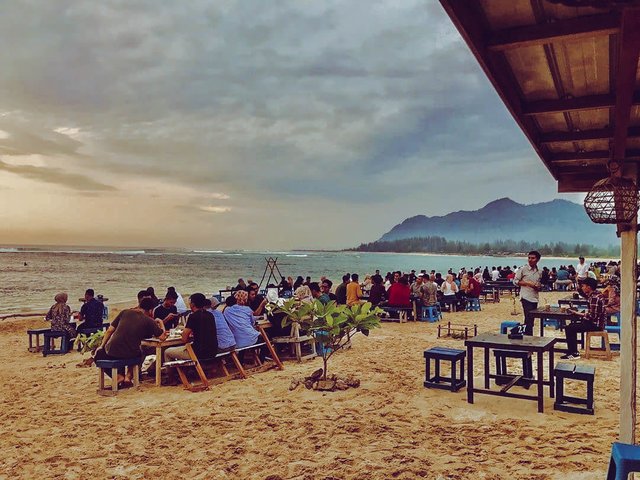 There are many teenage children, adults come to travel to the beach. You can also order young coconut water and food at the beach while enjoying the beauty of nature. There is also a place to sit on the beach, this place is great for those of you who want to relax with friends.
That's all I can write about the Lampuuk beach and love being able to travel to that place.