🌟Such a good weekend
Hello!
This weekend has been more funny than expected. I played some boardgames with a really good friend, I climbed in the mountains, I spent time with my family and I played basketball with my teammates. A couple of hours ago we won the game, it was really intense!
Here you can see the photo I took while we were playing the card game last Friday.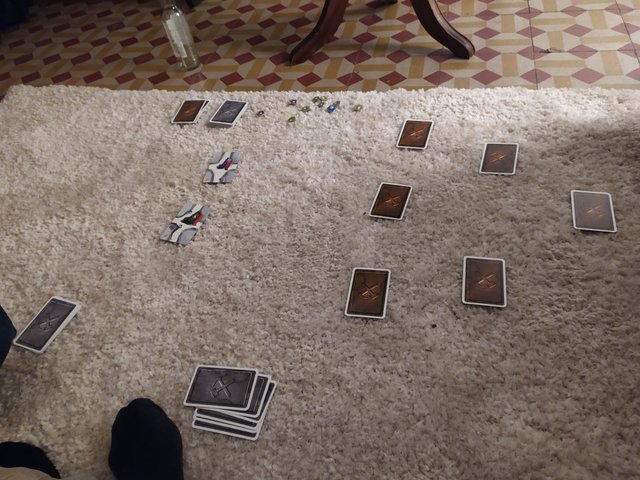 Today I was with my family because my cousin was celebrating his birthday, he's 34 years old. He has been one of the best persons I have in my life, but now he's not enjoying live as much as he should and I miss having good times with him.
The basketball game was awesome, we played really good and we won one of the best teams in the league. Everything is going as expected this year, we've built a good environment in our team. Let's see how the season ends.
I think it is time to go to bed and recover from this intense weekend. Have a good night!
Enjoy! 😊