👠👡 Shoes for everybody!
Hello!
The alarm was set at 4:30 a.m, I packed everything before going to sleep. I knew I was going to sleep just a few hours and I wanted to have everything prepared. Today we were opening a new shop in Málaga and I had to be there on the first day.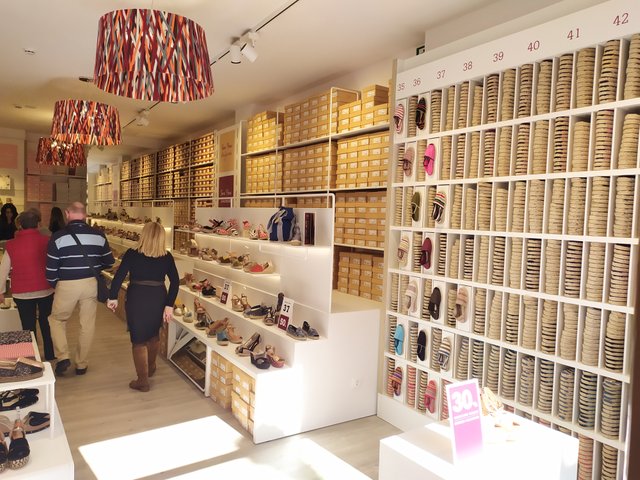 Here is the photo I took of our store, it looks really beautiful and it was almost full of people during almost all of the day. This last days we had a lot of things to manage but we can call it a success.
I will land in Barcelona at midnight, hopefully tomorrow I just have to work until 2 p.m and I will have the afternoon free.
I am proud of how things are evolving this 2020 and this is just the beggining. It will be a good year. The plane is starting to move so I will stop writing.
Enjoy! 😊