🧗‍♂️ 💪 No days off!
Hello!
I have been 2-3 weeks without going to the gym, however I still had my cardio trainings playing basketball. I have been focused on my diet for quite some time now and I managed to achieve great results. I had the objective of reaching and mantaining 70Kg and I am already there. It is incredible how our bodies adapt and change in a really short period of time.
I have avoided the strenght workout that I was used to do at the climbing gym and I think that if I am able to go consistently now my body will adapt perfectly. Finally, yesterday I decided to start this routine again. This are the walls I climbed: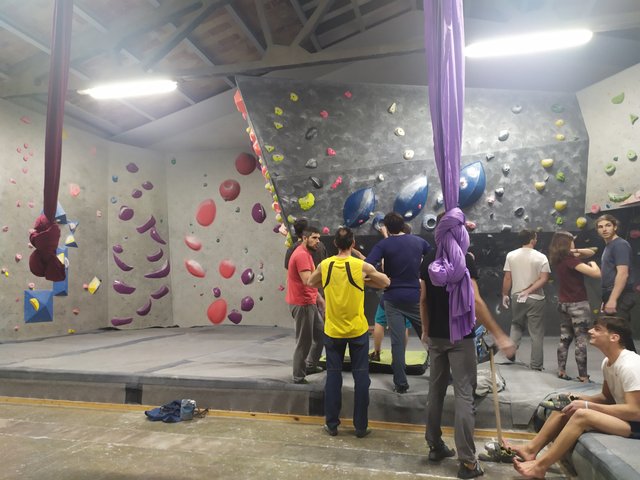 I will try to capture better photos this weekend because I've noticed that the quality of them is slowly decreasing. I want this blog to be a diary I will be glad to read when I am old.
Yesterday I was invited by a friend to have dinner at his house, finally we were 5 and I could enjoy a really well-cooked meal with some wine. Luckily I managed to go to sleep before midnight and I could sleep 7 hours which is not bad at all.
This Friday is the birthday of one of my best friends and we'll have dinner in the center of the city and we'll end up going to a concert that starts after midnight. The weekend looks promising, it will be really funny. I love this kind of concerts because I am able to see some people that I am not able to meet regularly.
I think it is time to eat something, so goodbye!
Enjoy! 🙂