👵🏼My grandma is a gift
Hello!
After some intense days I decided to come back and write my usual blog. I needed to take a rest and have some time to think. I also decided to visit my grandma and talk with her while we were watching some old photos.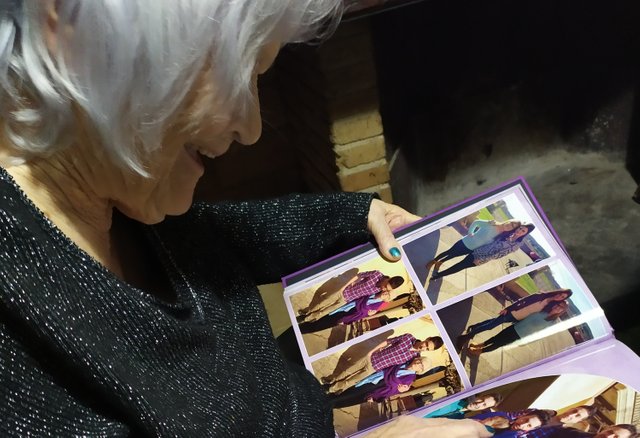 I took this photo of her smiling, I think that's a good one!
I love the peace of mind I get when I visit her, it is like my medicine. Eventhough we just talk about non important stuff I appreciate the gift that is being with her.
I just want to write today that I feel happy and proud of what my life is. Just a reminder for when tough times came. I will also write one of my favorite quotes: Good things keep happening. Always.
Enjoy! 😊