🏀 Late workout!
Hello!
It's 00:39h and I am finally in my bed, I took a shower after my basketball training and I feel exhausted. But I also feel happy because today has been a really productive day. I think my body needs some action after the working hours, it really feels good. Today I took a photo of the court, it is one of the best stadiums to play basketball in my city.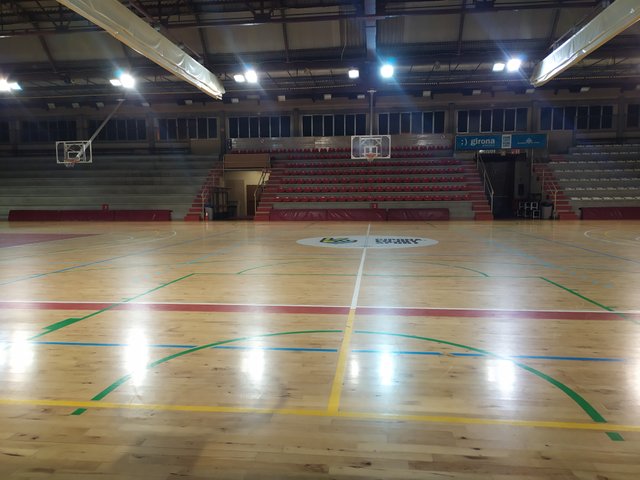 We use to play games on the weekends but this one we're free and I will be able to do other things. I have been playing for almost 25 years, when I think about it I feel really old!
Regarding my job, there are some exiting news at work that will make this 2020 a challenging year. There are a couple of projects that I feel really excited about and that can be really fulfilling. I will write more details when they take place, some are still Top Secret!
I hope you had a good day. Enjoy! 😊