🍊 Free Oranges!
Hello!
I am a huge fan of fruits, I eat 2-3 pieces everyday one for breakfast one for lunch and the last for dinner. Today one of my work colleagues gave me a bag full of oranges from their orange tree. This is not the first time I eat oranges from him. They taste really good and definetely are more sweet than any you can buy in a supermarket.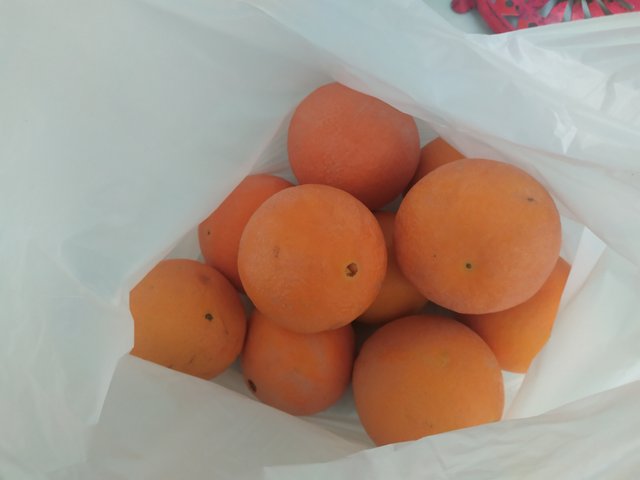 Tomorrow morning first thing I will do when I wake up is to prepare a SuperNatural orange juice! The worse part of this oranges compared to the ones of the supermarket is that in one week they begin to rot.
If you are fast you can enjoy the best taste ever, but if you don't use to eat this fruit daily you will have to throw half of the bag.
When I was a kid I used to dream about having a big house with a garden and a pool, and in the middle of the garden I also wanted a big orange tree to make my own orange juice! I also wanted a dog that can run over there and play around. This ideal house will be hard to get but I think is nice to have big goals. They use to say: Dream Big, and that what I always do.
I have been a dreamer all my life and at this point it seems that this isn't going to change soon.
Time to say goodbye my friends, have a good night!
Enjoy! 😊