🐶 A new friend in the office
Hello!
Today has been really busy, we're finishing our new website and there are a lot of things to test before it goes live. It seems that tomorrow we'll be able to have it ready.
Some days ago my boss built a new place in the garden for their dog. It has grass all over the place, a wood house and some toys. She is called Biggie, and we had the dog inside the office since the first day. Here a photo I took this morning: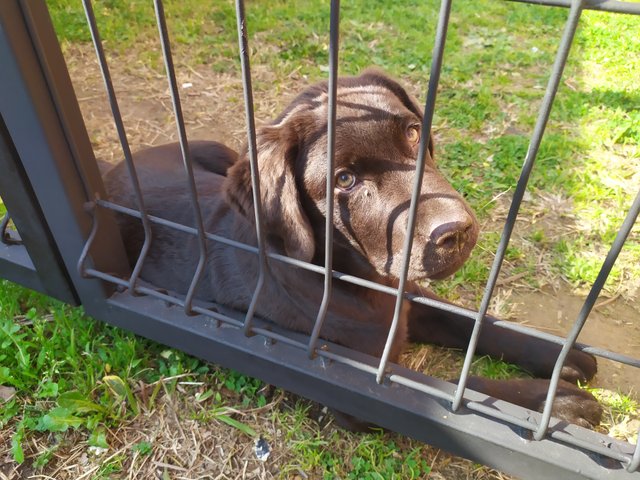 Everybody in the office loves Biggie, now the days that is sunny outside she lays in the grass waiting for somebody to play with her. She is always ready to run and play.
I am now in bed, so sweet dreams!
Enjoy! 😊