Learning history through newspapers can give us a whole different aspect to know the past. And when it comes to knowing the history of our 'freedom fight' it's really very exciting. I had the chance to visit such an exhibition where they were showcasing different newspaper cut out during the time of our freedom fight, which took place in 1971. But as our freedom fight has a long history, so there were different old newspapers which were before 1971 or after that.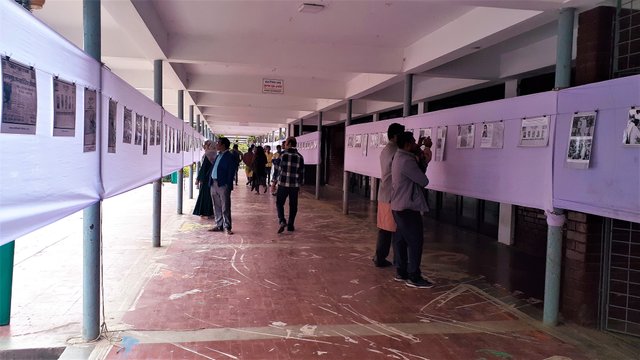 You can see, many people were interested to attend and learn history through a newspaper. This exhibition held on 16th December, on our Independence day. And the place it was held named TSC (Teacher's and Student's center).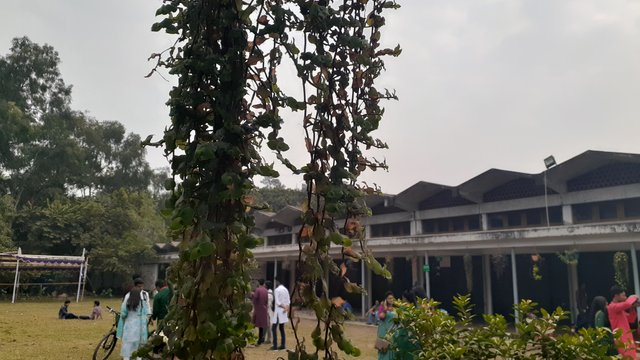 This is how the whole area looks like. The collection in the exhibition was huge. They have so different newspaper cut-outs related to different important historical occasions. I'm showing some of my captures to share with you the exhibition.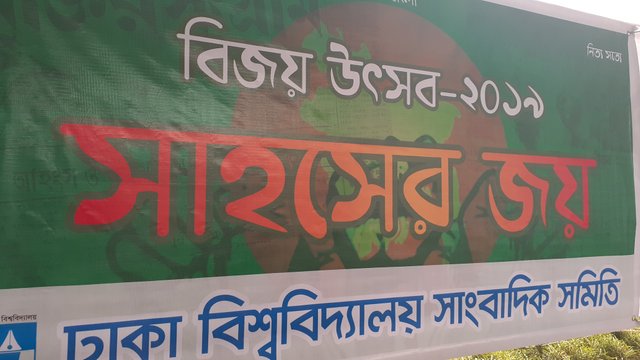 This is the name of the exhibition written in our native Bangla language. Which means in English is "Victory of courage".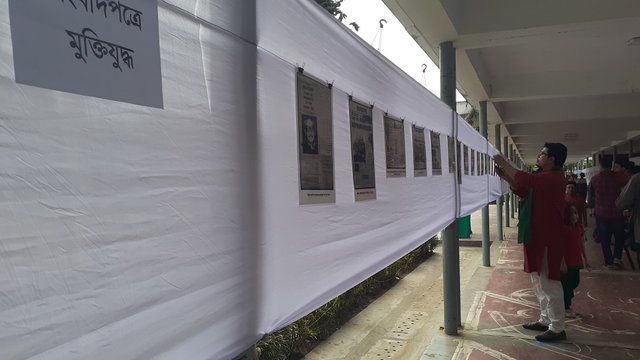 Here, interested people were capturing photos from the newspaper cutouts which interests them.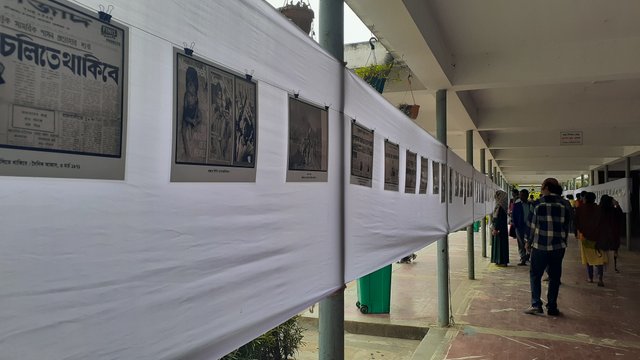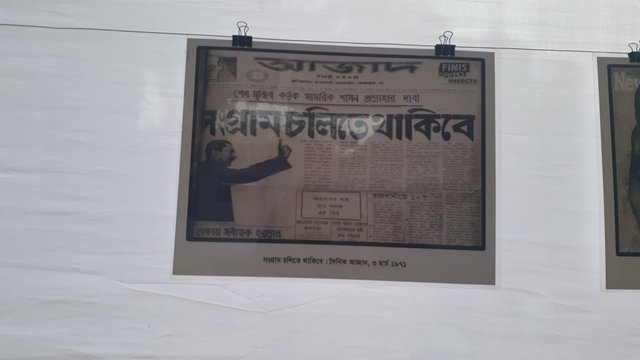 A piece of news on our 'Father of Nation' who was giving a speech to encourage the people to continue the fight of freedom.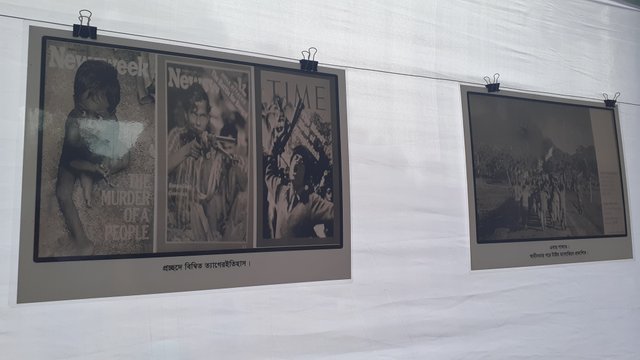 A few images of people's suffering and preparation for the war of freedom.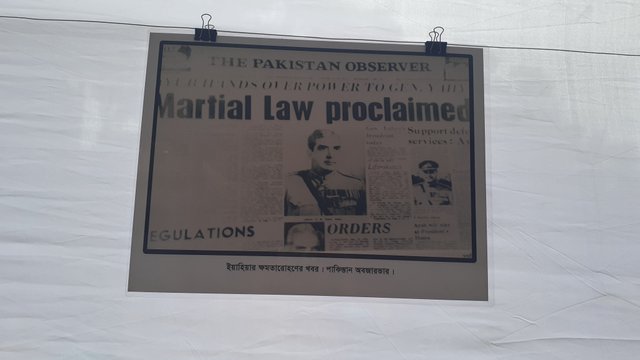 The ruler during that time proclaimed Martial law to oppressed the people!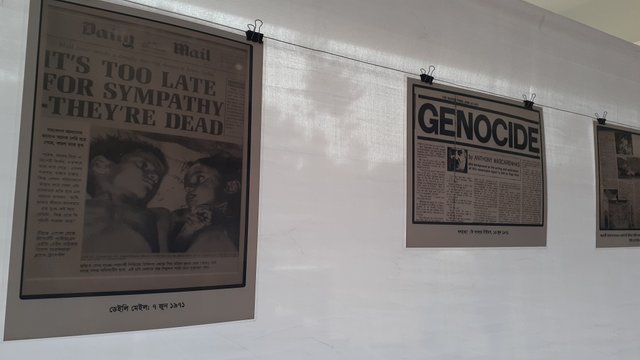 And yes news on feminine and genocide which took place during the war!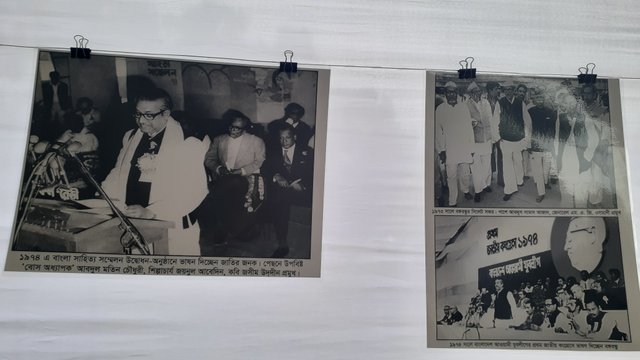 This news is from after our victory day!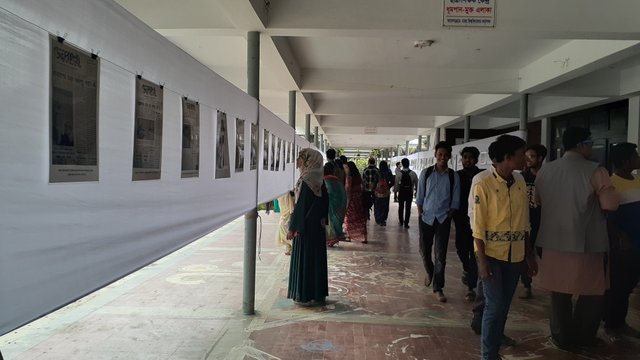 I really enjoyed a lot to have the chance to know and learn a few things about our history related to the freedom fighters and the war. I captured these images to have a little glimpse of history and also to share with you this unique exhibition.
THANKS FOR YOUR LOVE AND SUPPORT!
Much Love

Who I am?
I'm a Mom of a toddler son, have a vast experience working with HR in a multinational organization. Also, I have a good knowledge of Public Administration. I'm life & nature enthusiasts, eager to learn human psychology, trying to live mindfully and a positive learner.


Find me on other Social Places
Twitter Facebook Discord
Proudly supporting