Coronavirus Passing the Time: Playing Around With B&W Imagery
Truth be known, we're not exactly in slack time, even though we're under a general "shelter in place" order here.
We still have our online business to attend to... although it has slowed to a crawl. Even though people have more time on their hands to do things like surf the web, so many have lost their jobs or are working with reduced pay that shopping is not the first thing on their minds.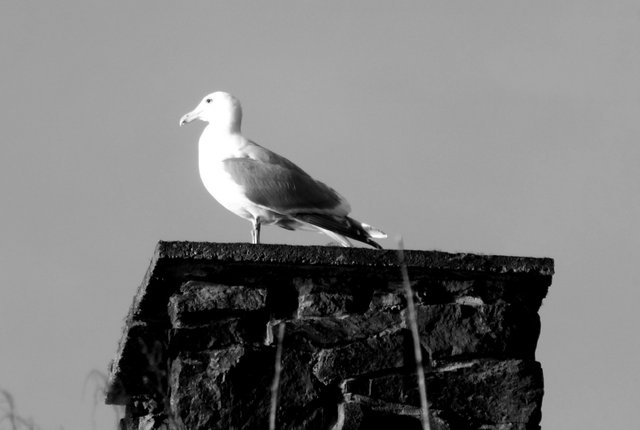 A solitary seagull on a nearby chimney...
Black-and-White Looks More Dramatic
Black-and-white photos somehow seem to underscore the bleakness of the world in a way you can't accomplish with color... unless you go for an overprocessed "thunderstormy" effect.
I went downtown a few days ago.
It was Easter weekend, normally one of the busiest weekends of the year, in our small tourist town. I passed near the Red Dragonfly's old home.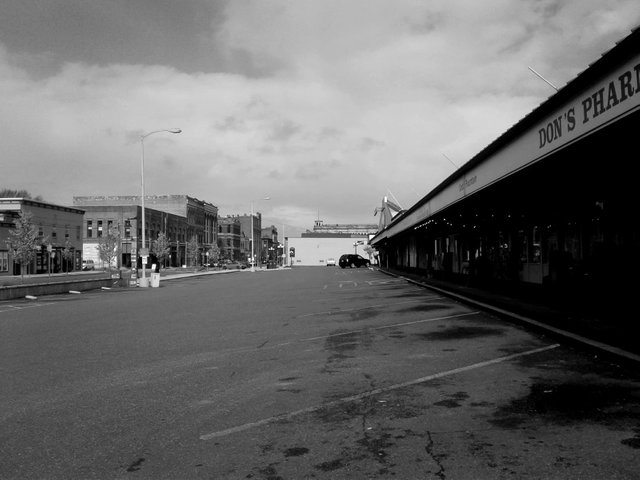 This parking lot is always full to overflowing. I've never seen it empty. Even at 2:00am. Aside from that one car picking up Chinese to go on the corner... deserted.
Felt a bit like a sci-fi movie.
Until this point, I'd only been to the grocery store... which is a little more normal, traffic wise.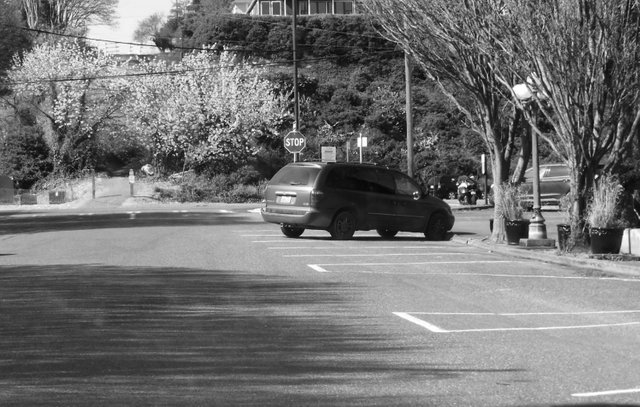 This is the street perpendicular to where the gallery used to be.
There's never a parking spot here. Now there's just one van.
Beyond the "STOP" sign is actually a fairly large parking lot that's usually full between 9:00am and 10:00pm. It had one motorcycle in it.
Suddenly, I felt very grateful we no longer have the business.
Funny how things work out...
Thanks for reading, and stay safe out there!

20200417
X003