HF seems inevitable. //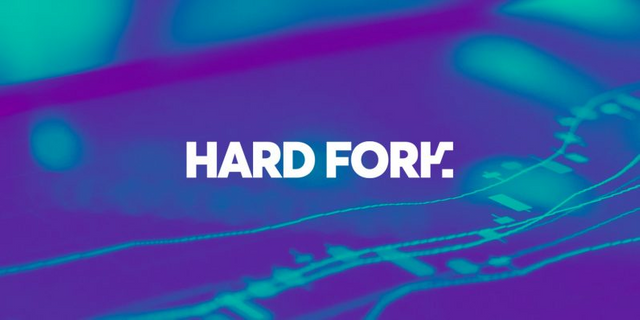 From all the info coming from our witnesses it seems the door is closed on the negotiations atm, which was to be expected.
Imo, Justin has nothing to gain anymore by talking to the witnesses or the community. Nothing we promise he can trust and without trust you arent leaving the stalemate. Koreans caring only about their ass wont budge even if Justin never talks to them again.
Eventually he will buy us out or the Koreans will simply vote for his sock puppets and he will push whatever narrative he wants.
Look, i dont want Steem to end but we might have to make some tough choices.
If we stay on his chain he will do whatever he wants. He controls the story, he has all the power, he can move us to TRON.
If we HF we need to do some work.
It seems we will have to wait for his next move before making any decision. He could do a number of things.. He could HF and we split the chain and try to convince the exchanges not to adopt his upgrade. (that will be hard)
We could do a HF ourselves and push hard to get listed on exchanges. (that will be hard as well)
Or we could just lay down and submit.
Lets be honest here... we could just get on our knees and bow down to him. We can then go on twitter and praise Justins every move, tell him how he is handsome (scrawny little spitfuck), how TRON is the future of decentralization and how we love communism.
Make us money Justin! Why TRX not in top 4?!
In case Justin doesnt HF in the next 5-10 days or does something more despicable i really suggest we start thinking about HFing.
Just do a snapshot around the time of the take over and @null all Steemit.inc stake (or send it to the SPS) and @null all the Proxy.token Korean community STEEM. The TRONSTEEM tokens we just dump.
I know some would be against the Korean part being sent to Null but they are just as guilty in destroying decentralization on Steem as Justin is... Justin has much more stake but both are voting with 100% of what they own maintaining a completely centralized chain thats run by 1 guy on 1 server.
I have nothing against Koreans, i think theyre a awesome people, would love to visit some day, but the Koreans we have, these guys on STEEM that hold most of the stake in the Korean community and lead it i can only call a danger to decentralization and freedom (not to use more colorful language). They stand against everything crypto is.
Even if we keep the chain we will still have the problem of branding. STEEM was a stupid name to begin with (sounds like Steam, the gaming platform), Steem is always and will be always confused with Steemit and now we will have the stigma of the crap that just happened.
People think that we shown ourselves in good light, Honey badger thing and all, but our glaring weaknesses have also been exposed. That is something that will create fear and doubt in the investors eyes no matter the amazing community response we had.
The question is if anyone has the will to put in infrastructure in place, do marketing, reach out to exchanges, etc.
We talk the talk but do we walk the walk?
Dozens of successful crypto projects have rebranded and many times it worked.
Once we see what Justin does i dont see us doing anything but leaving Justin+Koreans behind. He will not trust any of the witnesses for anything and will either dump (like he has been testing) or he will retake full control again and HF while convincing exchanges to upgrade to his chain (he might be doing that right now while we wait).
Its time to go or its time to bow.
Ill see you...