Painting Flowers on Faux Leather Bags
How I Painted Flowers on Faux Leather Bags Using Acrylic Paint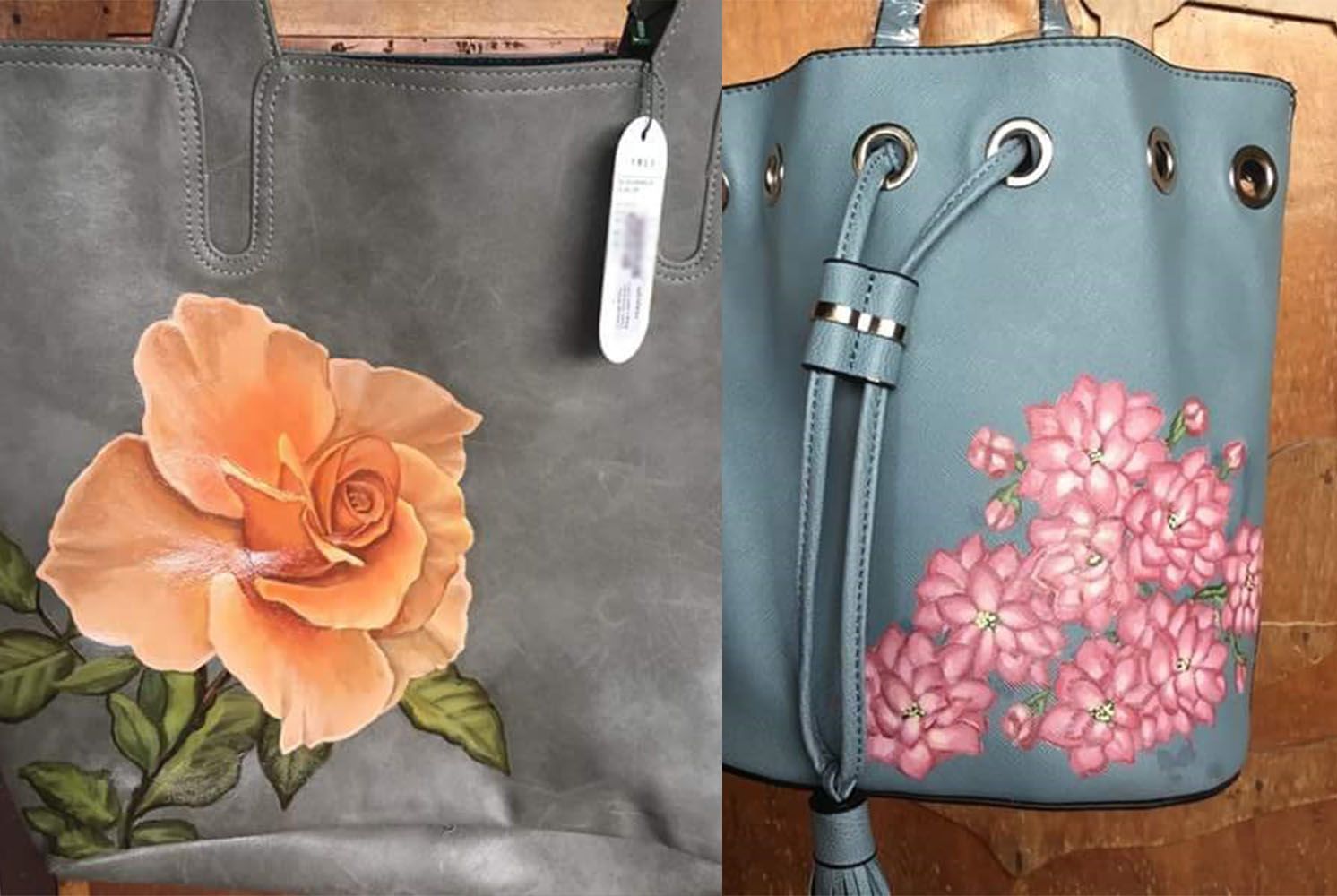 Painting on a canvas or paper is common to our ears. But, have you heard that it is also possible to paint on faux leather bags? Yep! You heard it right!
During my college days in art school, I have tried different surfaces to paint on like canvas, epoxy, rubber sheets, etc.. I have tried painting on a shiny surface but never on a faux leather. So, when I was commissioned to paint on bags, I felt excited to try it! This is my first time, so it's a trial-and-error thing.


Two points I need to remember:
The first bag has a smooth and shiny surface. So, what's the big deal? Well, acrylic is water-based and works well on canvas since the cloth can absorb the paint. If you have observed when using acrylic, the paint will be stretchy and kinda like a plastic once it dries. In this case, the surface cannot absorb the paint, so it will be peeled off easily once it dries.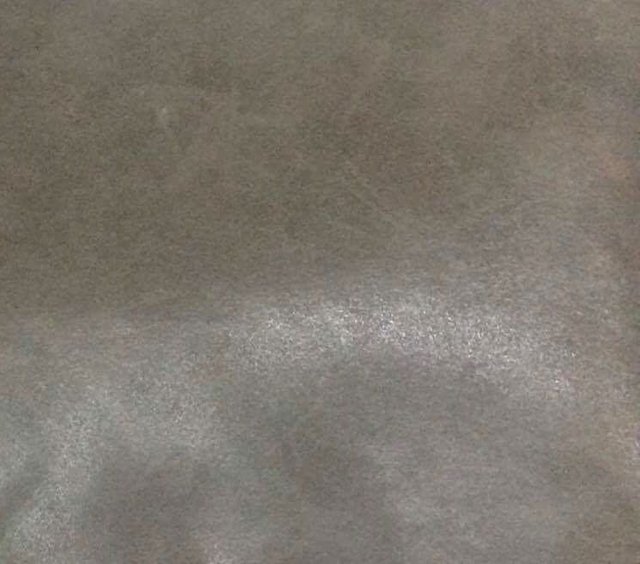 2.The second bag has a rough surface. In this case, the surface can't also absorb the paint BUT it will have a better grip since this is not a flat and shiny one unlike the first bag.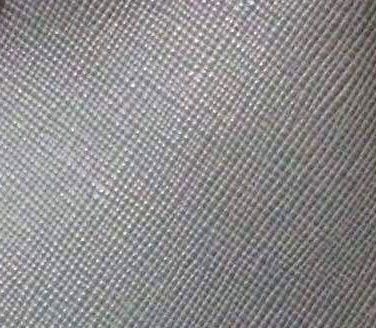 The Process
I made an outline of the drawing using acrylic. Then I began painting it white as my base color.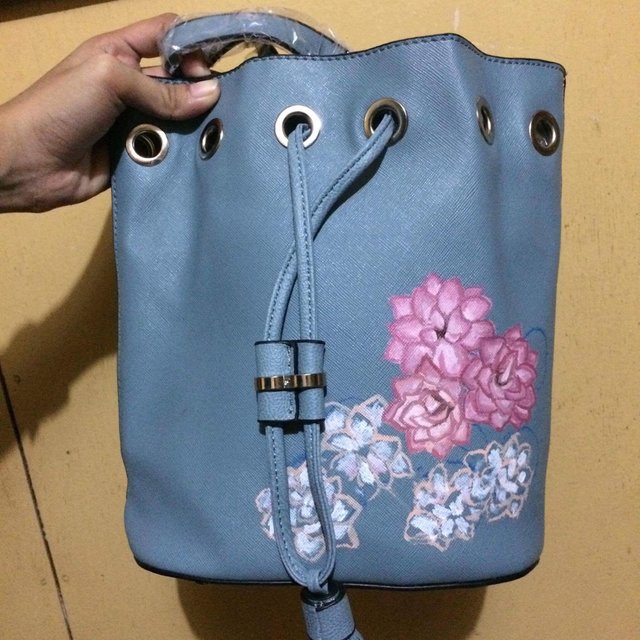 2.I began placing colors starting from dark to light since that technique is what I'm comfortable of.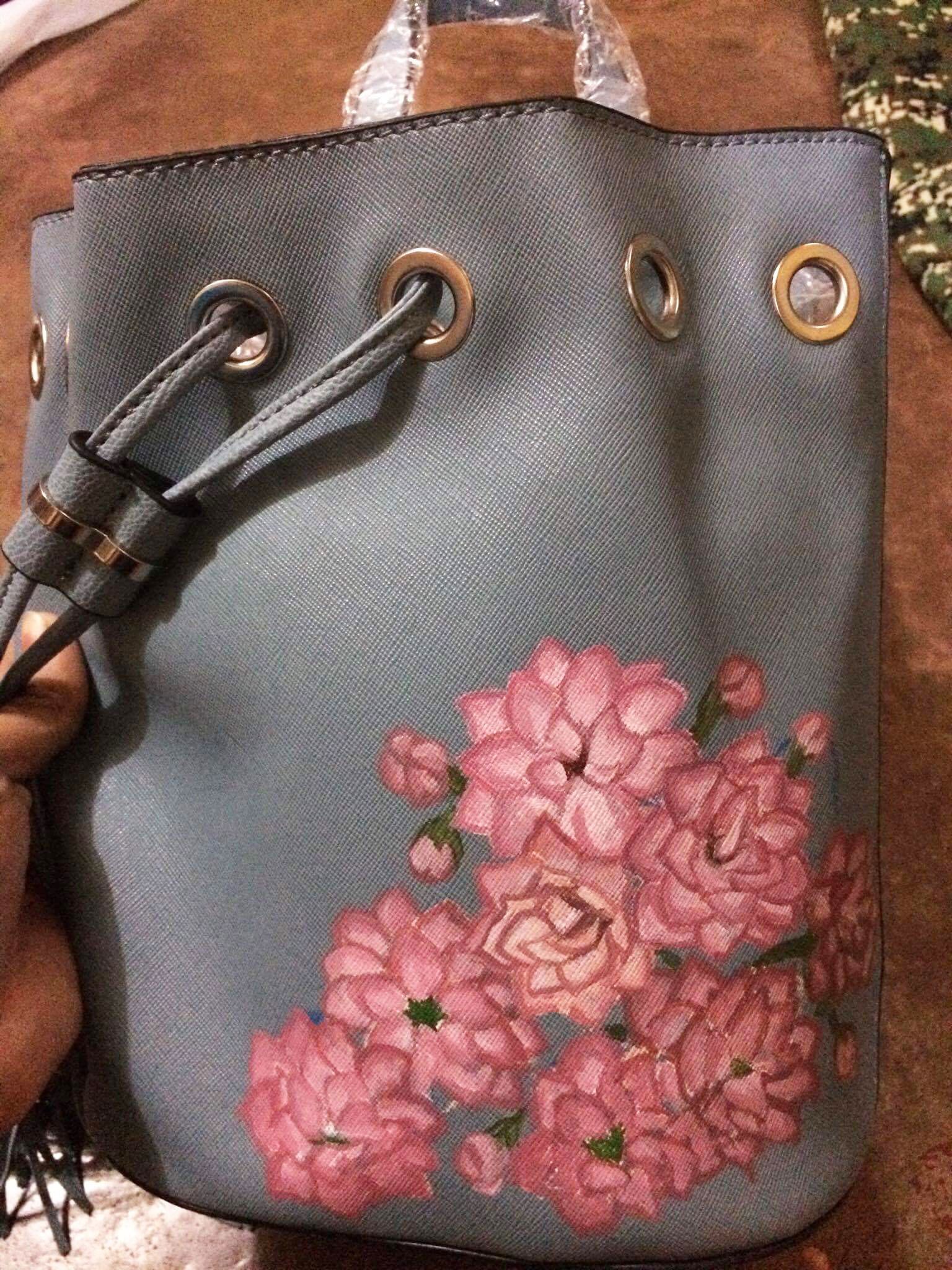 While in the process of adding details, it's still important to know where the light and dark parts are for you not to get "lost". And of course, to remember the correct use of colors for a smooth blend since acrylic is challenging to blend especially on this surface.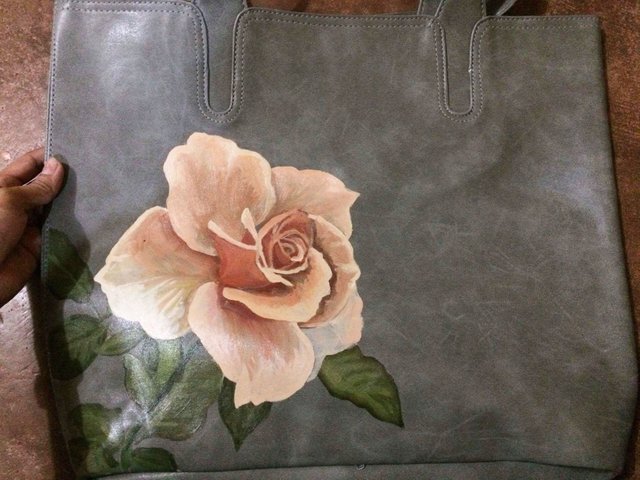 3.Then I added more colors and details.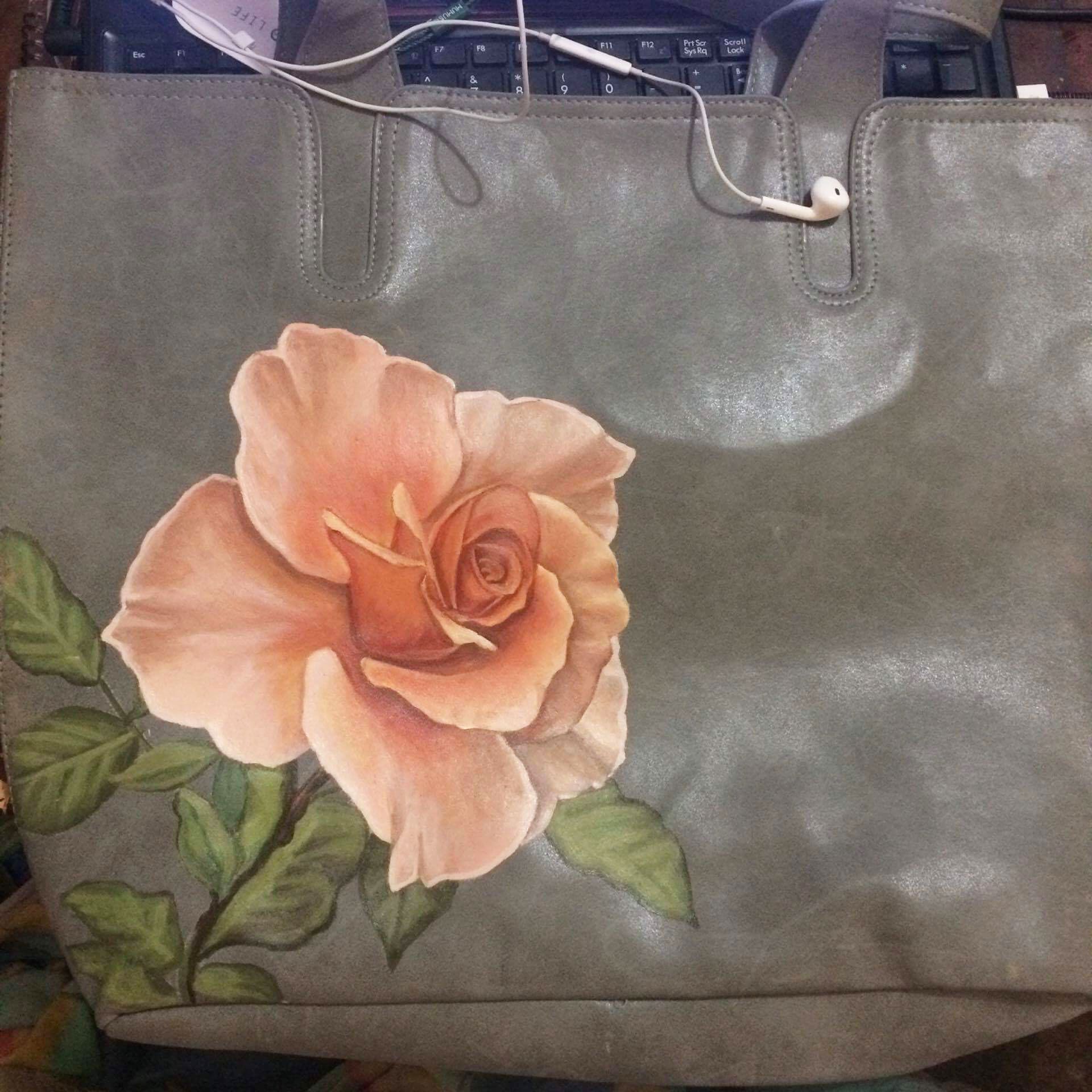 4.After the painting has been finalized, I used an Acrylic Lacquer Clear Coat to give it a smooth finish and to protect the paint from being peeled off as well.
Aaaannndd... these are the final results.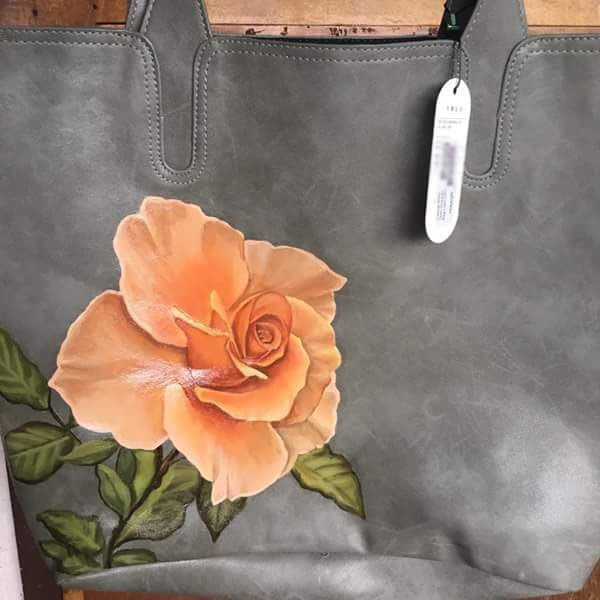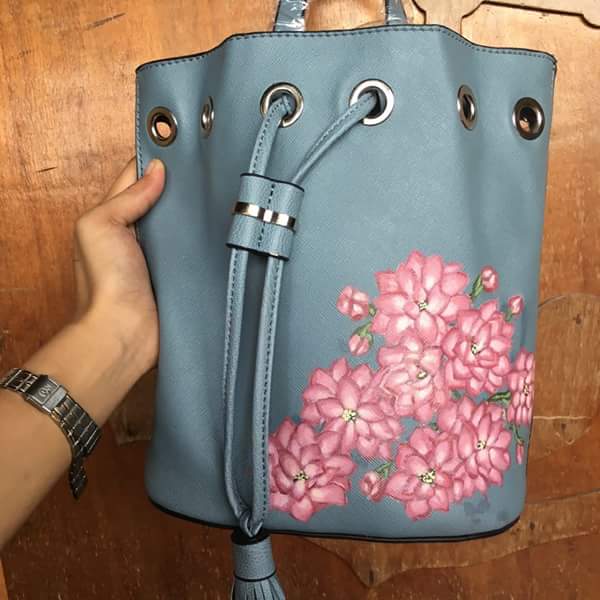 I hope you liked it!
Reference photo for the peach rose:
https://www.pinterest.com/pin/45387908728757738/