Painting an Island in Blue Seas
Sharing my work with you Steemians of a tropical island
It's an acrylic on canvas with many layers to it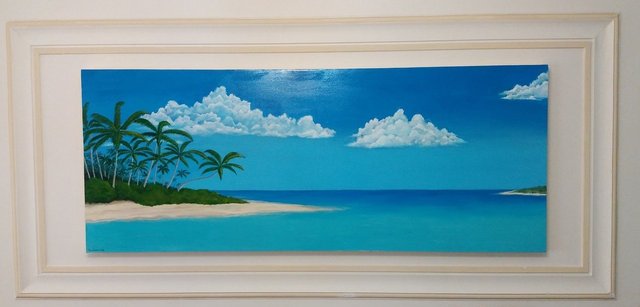 Starting off with my tools and brushes and getting an idea of my project. Because it's a big canvas I decided to draw on the floor which has its ups and downs....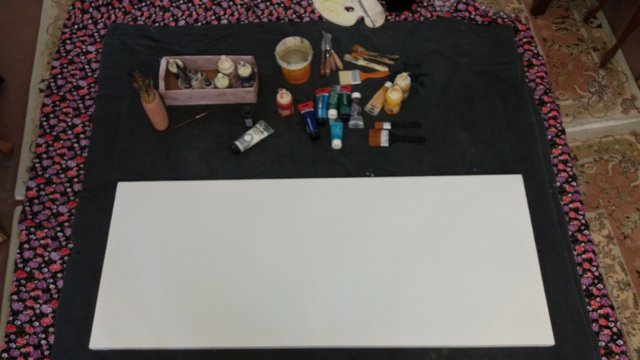 First getting a feel for the drawing. I had an idea of making a painting of an island with lots of water... but what exactly?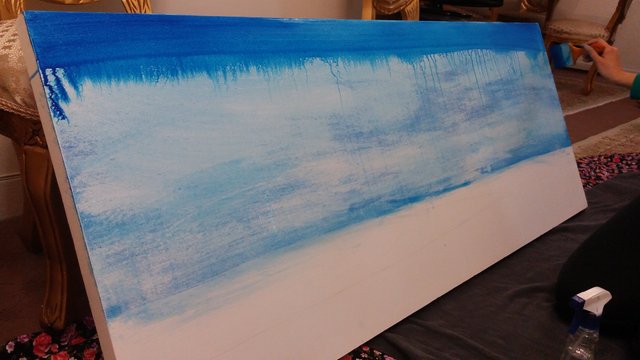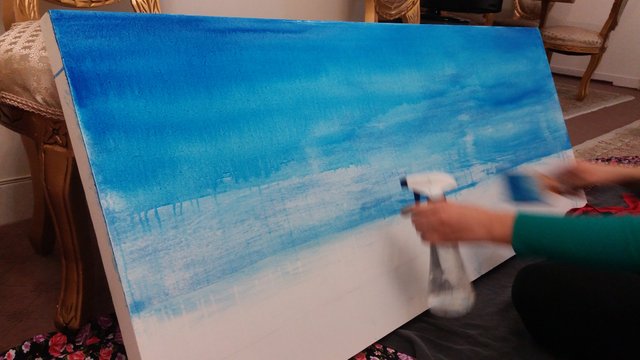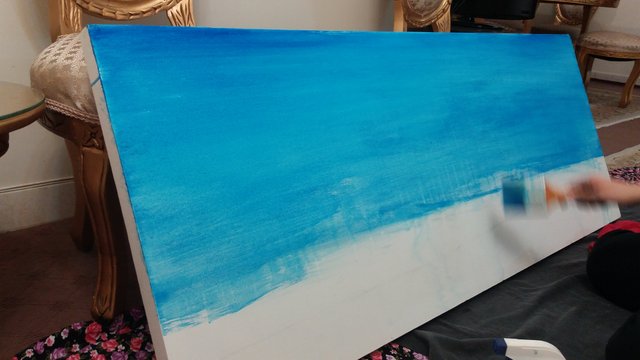 I first thought it would be interesting drawing some mountains to the right side, but not too long I felt that they were a big too heavy and didn't catch the mood I was trying to depict.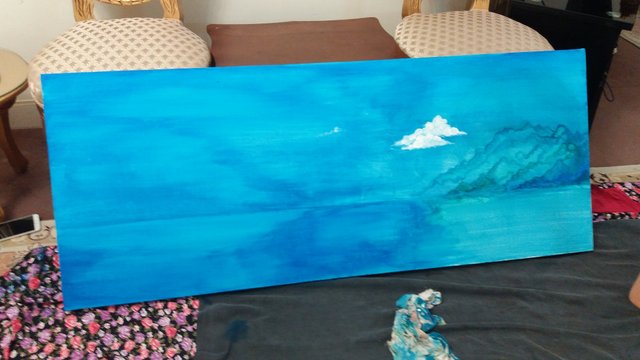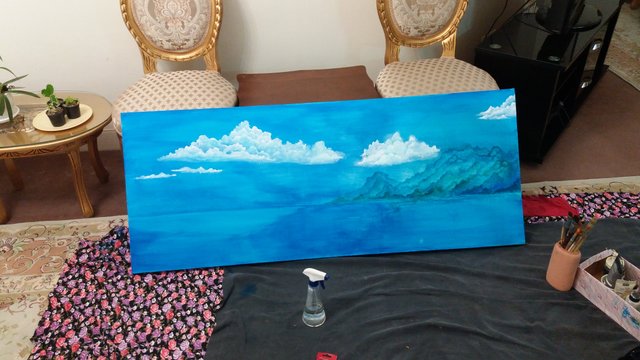 ...so I started over :D But the clouds are still there...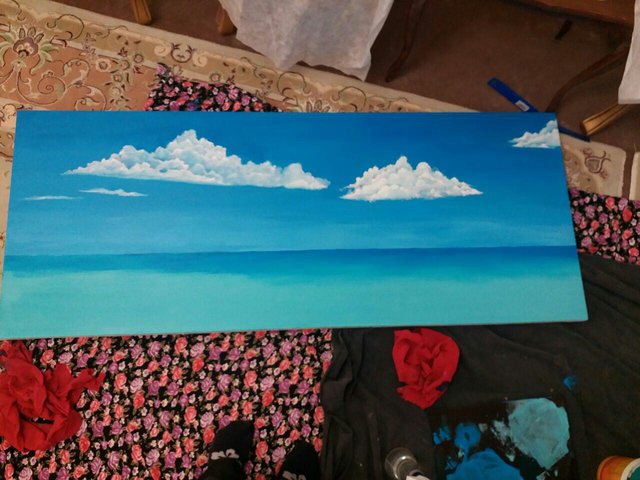 Getting closer to what I was aiming for...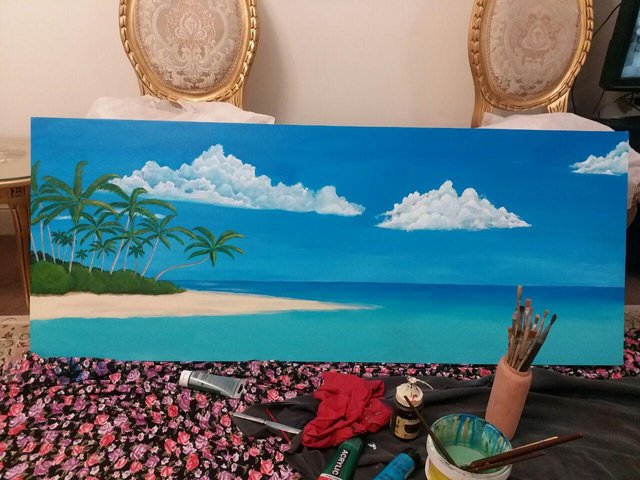 And filling in the details. Lots of plam trees!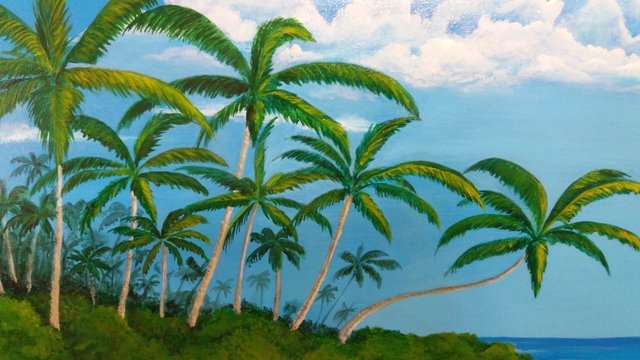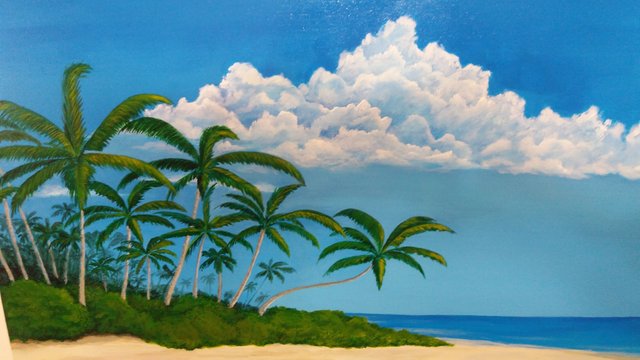 And finally, the outcome :))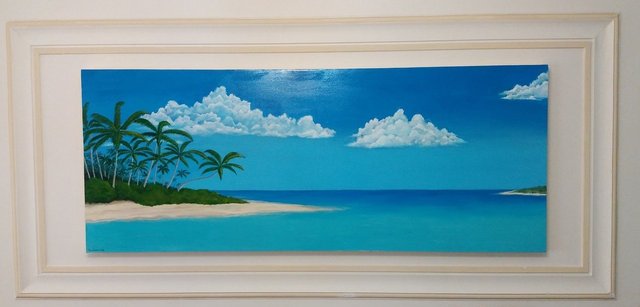 Acrylic on canvas
---