When Your City Goes in Lockdown: Metro Manila's Turn Next
With so much going on on the Steem blockchain it would be easy to forget about the world outside, that so called "IRL" thing. Yet, thanks to the blame game played by the current president of the United States, the introduction of yet another travel ban has crashed the markets to a degree as bad as in 1987, also taking down the crypto markets while at it.
Of course, Trump's actions have been driven by his inability to contain Covid-19, so far.
Metro Manila Goes in Covid-19 Lockdown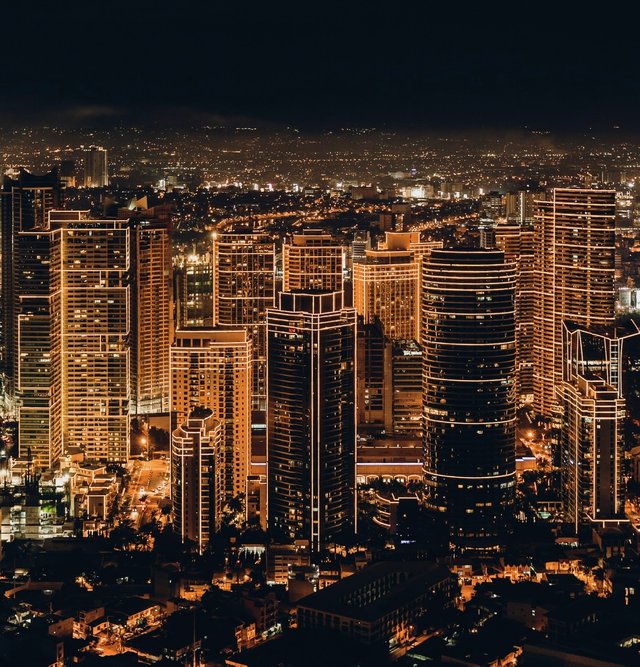 Earlier today, as I was checking the threatened media outlet Rappler, I discovered that one of Trump's authoritarian idols — Rodrigo Duterte, President of the Philippines - has ordered the lockdown of Metro Manila, which goes in force on Sunday, March 15, 2020(1), and will last for 30 days at least.
This means that an area of 12 million people, consisting of 16 cities and one municipality, will soon be locked down to the outside world. With the exception of workers living outside, nobody is allowed in nor out.
After the staged lockdown of Italy, this may be the largest lockdown outside of China since the coronavirus epidemic was made public news by China. I may be wrong here, as it seems that it has become more important for the mainstream media outlets to report which celebrity has contracted covid-19 than to report about areas and large scale efforts made.
So far, the Philippines have reported only 52 Covid-19 cases, of which 5 have died already. Obviously, this is also because so far not many tests have been taken in the Philippines(2).
At the same time as announcing the lockdown, Duterte also made clear that the army will help in enforcing the lockdown, emphasizing the importance of obeying their orders. Filipinos not satisfied with Duterte were quick to point out on social media that this may be an exercise by the president to introduce martial law in the metropole soon. The National Capital Region - AKA NCR, covering mostly Metro Manila - area police chief already announced violators of the lockdown will be arrested.
Quarantine Highly Possible Next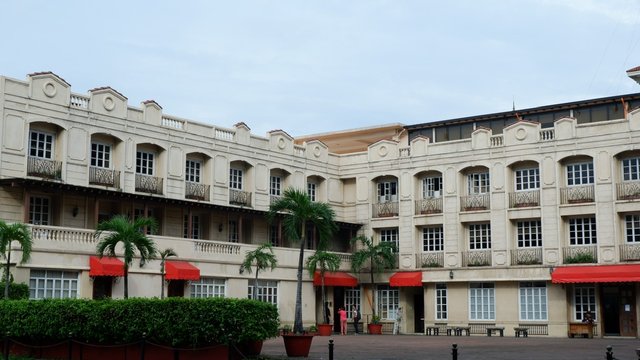 More worrisome for citizens, yet an example of a potentially solid containment strategy - definitely something Trump should read - was the publication of the rules for potential future quarantaine. They are as simple as needing a minimum of 2 coronavirus victims in any (combined) area and agencies have the obligation to quarantine that area, possibly even the city.
Barangay-wide quarantine – When there are at least two positive coronavirus cases living in different households
Municipality or city-wide quarantine – When there are at least 2 positive coronavirus cases living in different barangays
Province-wide quarantine – When there are at least 2 positive coronavirus cases living in different municipalities, component cities, or independent component cities in the province. src
Given that the Philippines has many slum areas, also squatter areas, there is a high potential to go in quarantine as soon as more tests will be taken.
Additionally, being a development nation where around 40% of the population is classified poor, living from less than $2/day, quarantine will be an interesting event as many people still live from day to day payments. This will highly likely result in first barangay-level (think barrios-size) quarantine before any city or municipality escalates in order to minimize the financial impact on the lives of people.
Altho, the municipality of Cainta, Rizal, not far outside of Metro Manila, did order a complete quarantine, starting March 15, as three coronavirus victims were reported in two different barangays. Stores will stay open tho.
Frontrunning the Lockdown and Quarantine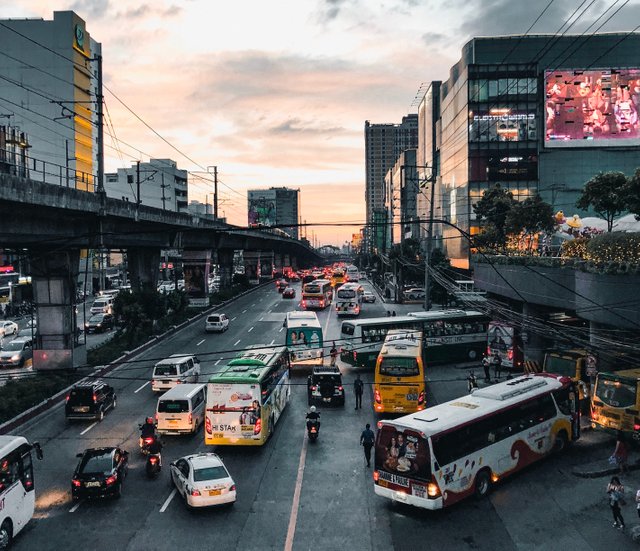 As I'm writing this post, I'm sat in a bus traveling north, frontrunning the lockdown and will stay a month, or longer if required, with friends in a less populated area. While I have been combatting health issues, again, pretty much non-stop since early October last year, I'm not too worried about covid-19 myself. As I previously said in a chat: "I can't get Corona right now because I'm out of limes".
But personally, while I expected an already much larger outbreak in a bustling metropole like Manila, I don't really fancy the idea of such a large city being locked down, and definitely not a potential quarantine. At least not being in the middle of it. And definitely not while health is a daily fight already, one I may even win after almost half a year of struggle.
If we're going to be "shuttered", I may as well be locked down in the province where the air is fresher, where it is a few degrees cooler due to lack of smog cloud, where less people live, and where there's actual green space to be enjoyed.
Interesting days, weeks ahead. Stay safe everyone and make sure you've stocked up on rice, pasta, and tuna.
---
(1) There is a waiting period of 48 hours for the resolution to go in force. Ridiculous for health emergencies but it is what it is.
(2) At the time of writing less than 1,000 on a population of more than 100 million.
All photos via Unsplash