Justin Sun's "Progress Being Made" - the Fisking Edition: what Justin really meant
I'm pretty sure by now anybody has read enough histories about what truly happened, legal analysis, and, of course, personal positions and opinions about the whole Steem - TRON situation.
Worry not, I am not here to add one more to the pile. Instead, in this post I take a look at @justinsunsteemit's most recent post "Progress being made" and put it in the perspective of Justin's Jekyll & Hyde persona we've all come to discover and endure over the last two weeks.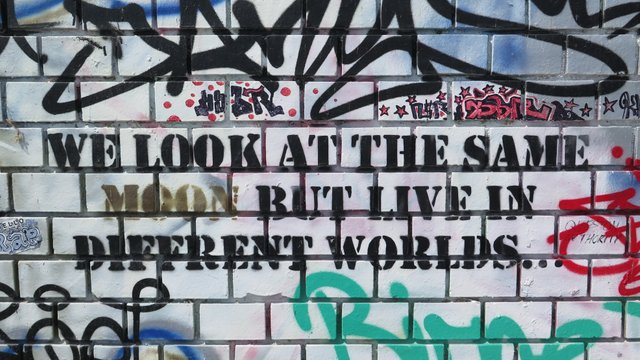 Internet oldies, and journalists, of course, know what this mean: it's fisking time. Or the what Justin really wanted to write edition.
---
"Progress being made", by Justin Sun
Hello everyone, we know we got off on the wrong foot
Hey there, fkrs. I truly, truly wanted to xerox Steemit to TRON. I would have rebranded it Steemy.
...and have spoken with many Steemians over the last few days, we have learned a lot about the community
... but it is clear now you will not let me do that
...and whilst still having a lot to learn, we now understand Steem a lot better than we did when we first started here.
... I don't know all of you, or all your witnesses yet, but I now understand you're a bunch of diehards. How naive I was.
Because of the miscommunicated and misinterpreted intention, we are where we are today, but the only way to move forward is through conversations.
I should never have told you what I wanted to do. Now I need to actually collaborate with peons.
We've been making open conversations with many community leaders non-stop throughout the week to find a common ground so that we can reach consensus to a healthy Steem ecosystem together.
As you know, I have tried to acquire community witnesses. Yes, I wasn't going to give up consensus power that easily. Everything under my control is a healthy system.
But those 3 who flipped to my side were that fast - the sweet smell of a 70m SP witness vote does that to one - they will probably flop even faster when someone makes them a liquid offer.
We're nervous that after such a difficult start to this experience that Steem users will freeze our funds again the second we're no longer occupying witness positions.
After these few weeks we even fear you might nuke our stake when you take consensus back, so you bet we're not giving up yet.
We're requesting that Steem power holders tell us "We won't support witnesses that freeze funds now that more understanding has been reached."
We need some high power boot lickers shills to publicly chose our side, so I can proceed to the next move with "community support". Or "consensus" as y'all love to call that.
We'd like to focus on de-escalating the current situation, respect each other's needs, and reach an actionable plan.
We will de-escalate the situation. Worry not, a chain controlled by me is a much more relaxed environment. Just respect my needs and all will be fine.
I'm happy to say we had some very productive meetings and think we will come to a solution very soon.
I've discovered there's some communities who aren't satisfied by last 4 years. I'm rather convinced I will soon enroll their support.
Meanwhile we would like to reassure you that we intend to commit to Steem for the long-term and we plan to bring a lot more value to Steem than even the value of our holding. We see the potential for growth here for both of our chains is tremendous and sincerely look forward to working with you on an ongoing basis.
To be honest, Roy wrote that paragraph. That's why it sounds more like coming from a real business person.
TRON has been dedicated to bringing blockchain to the mass market, we've been building our ecosys through the years and we can't wait to open that up to the Steem community as well:
After years of xeroxing other block chains, we've excelled in creating a narrative of mega numbers. We will soon do the same for Steemy.
Marketing & Distribution:

As of today TRON can reach over 600 million daily active users through our ecosys partners like BitTorrent, Opera. And we are one of the only 3 chains that have been embedded within all new Samsung phones by default. Meanwhile we welcome all Steem
Some sample marketing BS about TRON you can find everywhere across the cryptosphere and in your social feeds.
[list of good sounding intentions to recruit above mentioned communities' support]
I am always happy to hear from the community about their ideas. Let's talk about the future of the ecosystem and create a plan over the long term so that more people may enjoy using our world-changing blockchain platforms.
If you have any further issues, Roy is paid to listen to you. He will also make sure I hear about it when you're satisfied. In the meanwhile, I will continue to plan the future, a future with Steem copypasta'ed on the TRON chain. Resistance is futile, assimilation is inevitable.
Justin