We're leaving behind many dApps and utilities that will need replacing
Many worked hard for Steem and are not feeling like they got enough out of it to move their closed-source apps to Hive. They won't make them open-source, most likely, and we'll lose a lot of utility. Another issue is that Steemit funded a few things before that won't be funded for Hive (because we don't have an insta-mined fund anymore). Main case is Busy, which has been quiet for 2 years and probably won't make a move.
As Steemit won't be around for Hive, a new condenser will be brought up and Steempeak will also allow people to use Hive. I'm wondering if Steempeak will become bigger than the replacement condenser. If so, the main interface for our blockchain will be centralised.
Another issue is SteemWorld. It's the dApp I use the most and it doesn't seem to be moving to Hive. SPS has already failed chiller. Replacement for its utility must arrive but I can't fund it or make it, so I will have to do without unless someone finds a solution for this.
Here's more info on the SteemWorld situation.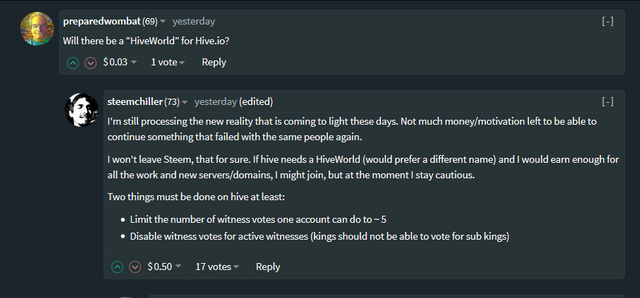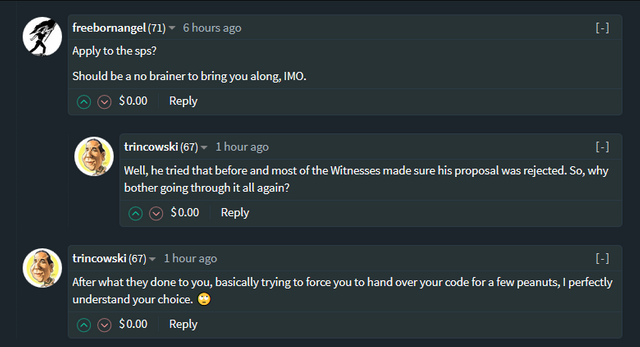 Let's see what happens with SteemLeo, SteemKR, Partiko, etc.
BuildTeam (owned by @thecryptodrive) will move to Hive. This implies Ginabot will move with other apps supported by them.
We're shedding a lot of utility, and bringing a lot along. We'll have to make an effort to rebuild to recover from the losses. I will try to code a couple of tools but I'm not a front end developer, I can't make anything pretty, so I will probably be the only user.
Let's see how things go! I'm excited about new beginnings, love 'em!