IDENTITY — How do you know who your people are?
It's taken me many years to even consider this question. In the beginning, I thought I had no one. In my depression, I forewent the thought of my family as "my people" and I decided there was nothing tying me to them. We tend to form arbitrary groups and to see people outside of it as "the other".
Me -> My family -> My neighbourhood community -> My regional community -> My national community -> My continent -> The Earth, etc.
It's to the point where if there were a movie about an interdimensional war, aliens and humans would probably get along to fight "the other side", even when aliens are traditionally human's enemies just by the fact that they are an outer group.
How do we form our feeling of identity?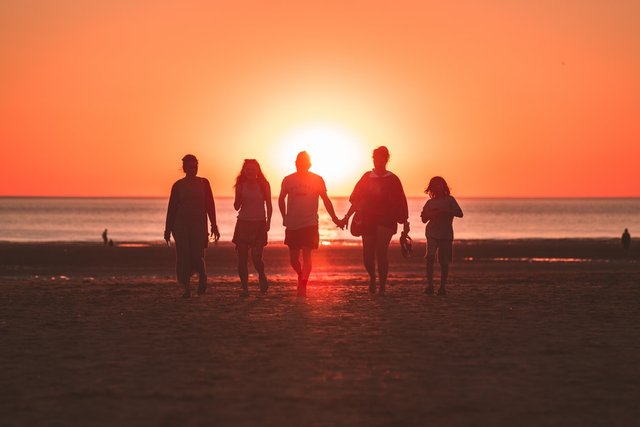 Photo by Kevin Delvecchio on Unsplash
I often see statements like the following:
How much blood has to flow until everyone realises we're all one people?
Then I start wondering: What makes us one people? Are we all really one people? And I come to the inevitable conclusion that there is no hard fact set in stone that anyone belongs anywhere. We simply are, and all identity is arbitrarily formed by our minds. There wasn't a divine commandment telling humanity to be allies. That doesn't change the fact that we are humans, all evolved from the same genes and sharing more with each other than with any other species.
But that's where the problem comes. We are one because we share more with each other. But once we close the circle a bit more, we share more with our inner circle than with other humans. We are then one continent against all others. Then, one country against all others. Then one community, one family, and down it goes until we are one with the people closest to us. And even then, we can close the circle further and say that we are individuals before we belong.
Where do we put the line to what we are? And do we have to place a line?
To avoid misconceptions, we must avoid preconceptions. Having to place a line is one of these. However, then we'd fall onto another pitfall and start speaking like the good ol' Stirner and say "identity is a spook". If nothing ever matters, we might as well commit suicide, but we don't because things matter to us, and thus we bounce back into picking. Once we understand that identity is arbitrary, it's on us to choose our identities and to place our loyalties.
I decided to place my loyalty in my family and myself, above all else. Not because of a piece of knowledge (because all knowledge of the subjective is bound to capriciousness) but because I felt like it. I like them more than anyone else. Others will surely pick differently and decide to take other families, or remove all concept of family and act as one with humanity. Others will get rid of all identity and live for pleasure (hedonism).
In the end, no one is wrong, and no one is right. We simply are, and all identity is but ideas in our heads, not that this makes the identities any less real. In fact, it makes them more real. If all identities belong in our heads, then any identity you pick is as strong as any can be, and that gives it validity and strength: if you decide on a size for your identity circle, and a place for your line, then that's what it is, and no one can take it away.