Vegan Quinoa Bean Salad With Extra Spicy Habanero Pepper Tahini Dressing - Some like it Hot!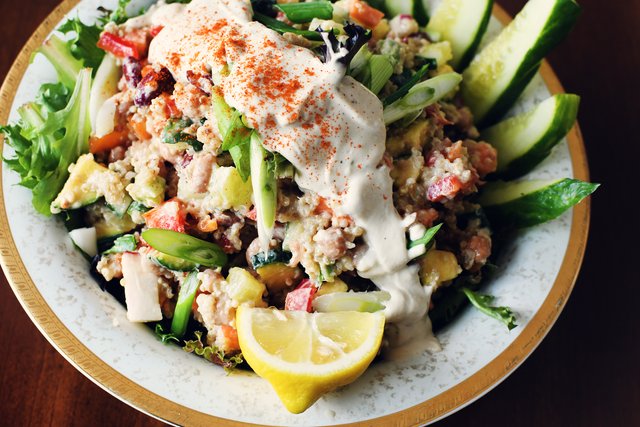 I have been a little bored lately. Okay a lot bored. I shouldn't complain though because I can still buy food and I have a roof over my head. I'm in cold Canada and I can stay warm for the most part. But there has been something missing.
I was at the local corner grocer the other day and found some temporary stimulation. It was a tray of habanero peppers asking me to take them home. I did.They are known to be some of the hottest peppers in the world. In my experience throughout my life they have been.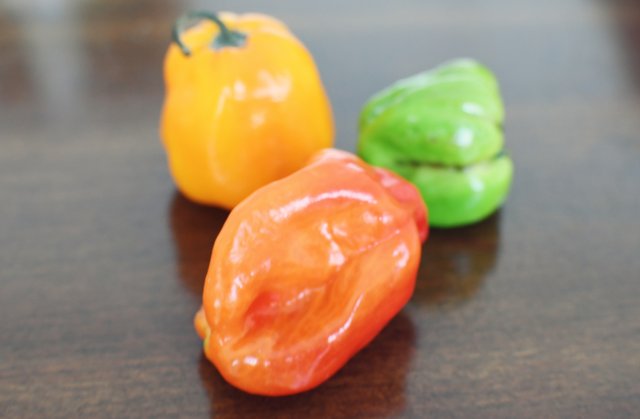 Marc and I have developed quite a spice tolerance, we put one of these guys in our tahini dressing which would go in our our quinoa salad.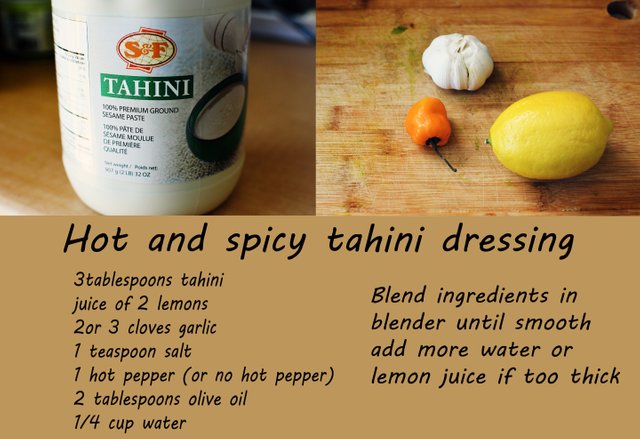 Quinoa
2 cup quinoa

3 cups water

1/4 teaspoon salt
Bring to a boil the water then add quinoa mixing occasionally. Turn to medium low heat and cook until the water is absorbed.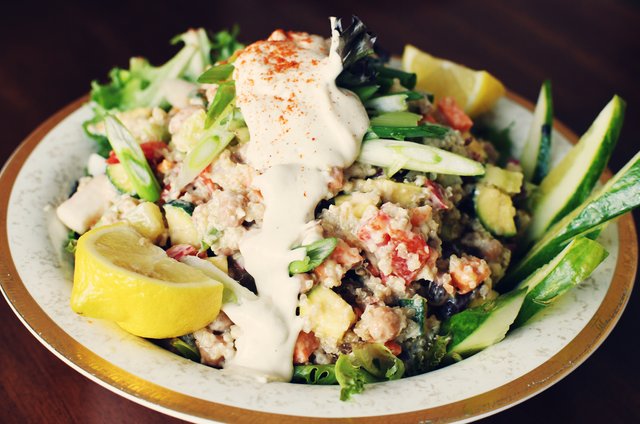 Cool off the quinoa after it is cooked and mix in other ingredients.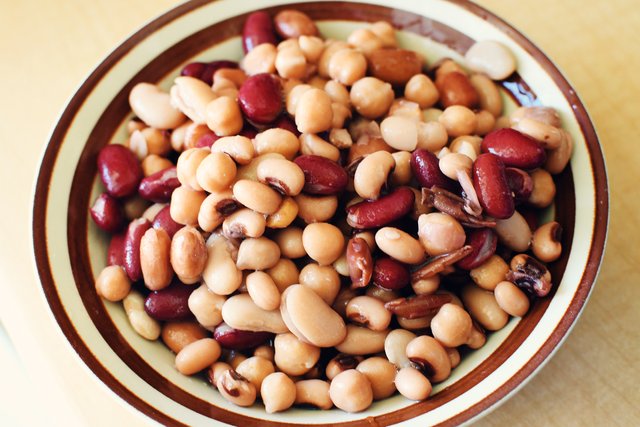 I used 2 cups of mixed beans to mix in along with 1/4 cup chopped cucumber, 1/2 cup chopped carrot, 1/2 mixed colored pepper, cherry tomatoes chopped radish, and chopped green onion.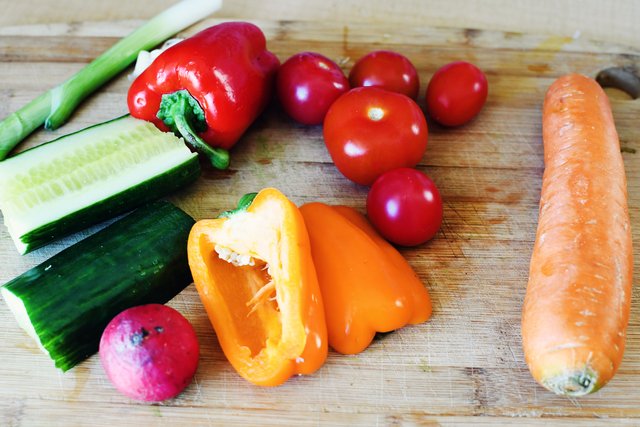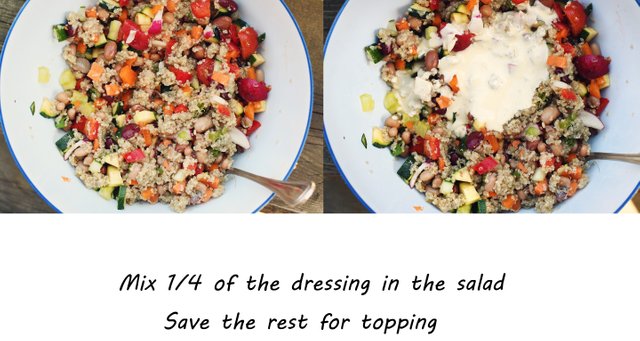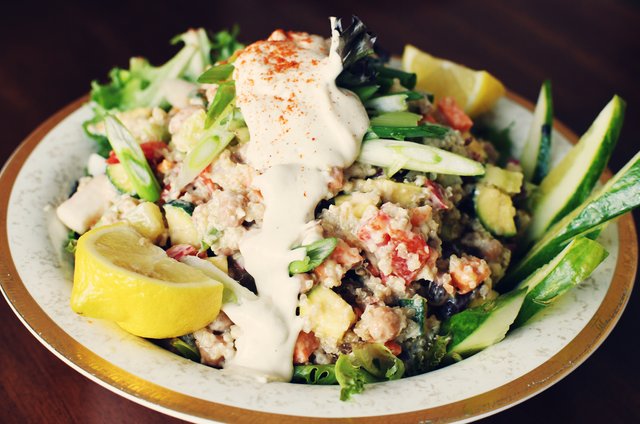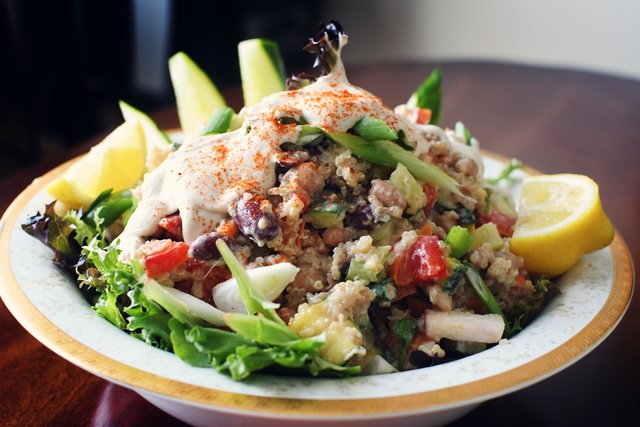 When we we started eating the salad, Marc started cutting up one of the peppers to add to the salad. Needless to say, I thought he was a little crazy. I love spice, but to put a raw habanero in something that already had it in was a bit over top, in my opinion.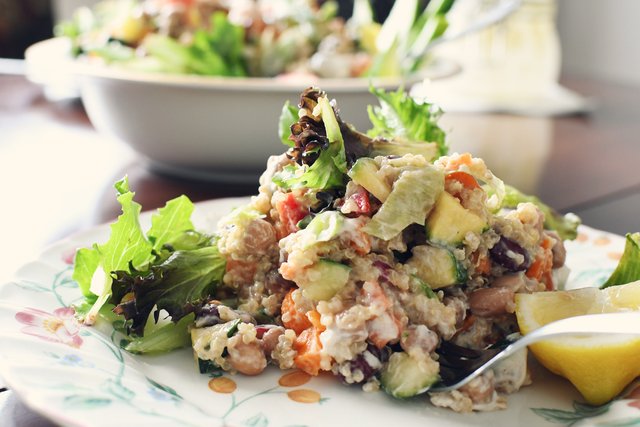 I have to compete with him so I took a bite and to my surprise, it was not over the top. We both wonder now if it was the pepper or if it was us. We waited for it to creep up but it didn't. It had a general spicy kick to it but there was no need to cool off the tongue or anything. I will try another one another time and see what happens.