Featured Monster: Dark Ha'on
Use of Dark Ha'on;
I had a death quest @splinterlands today. I normally do not play too much early season, but last season I basically forgot to play on the last day of the season :) Obviously my ranking suffered, because normally I pull about 800-1000 ranking points on the last 2 days. So to compensate, I am playing early season a little bit.
Normally I play while working and I often forget that I am playing, or I must create a team pronto. So sometimes I can't pull an optimum team, because when I happen to look I only had about 10 seconds! This battle below is one such example. Here I feature the Dark Ha'on. I am thankful I chose Dark Ha'on in this case.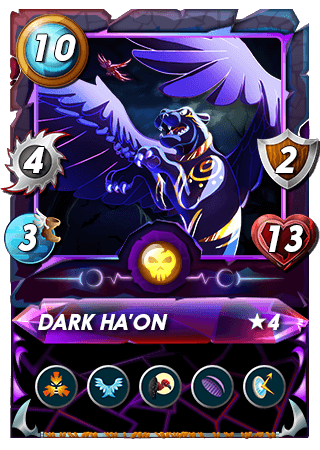 I do have Dark Ha'on maxed and I like using it. At Level 4 it has 5 abilities: Taunt, Flying, Scavange, Void, and Magic Reflect. With good health and 4 melee attack it is quite formidable.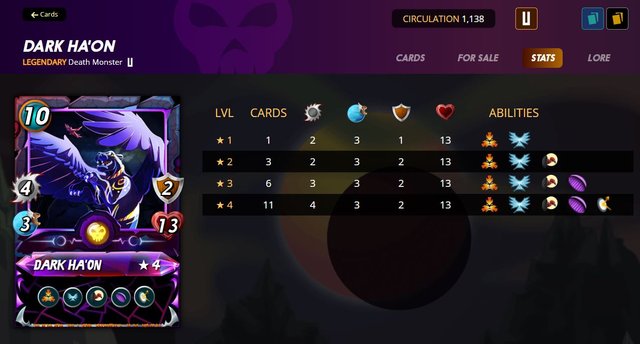 As you can see from the lineup that it is a Death vs. Earth splinter battle. Typically this is a battle in favor of Earth, plus I hurried chose a team that is 4 mana short :) However, both equalizer and broken arrow rules saved me.

---
---
The most interesting thing about this battle is how Dark Ha'on continue to take hit after hit, with some misses due to void ability. Mimosa's ability to cast affliction also helped as well.