Stone staircase - watercolor on paper with steps and explanations.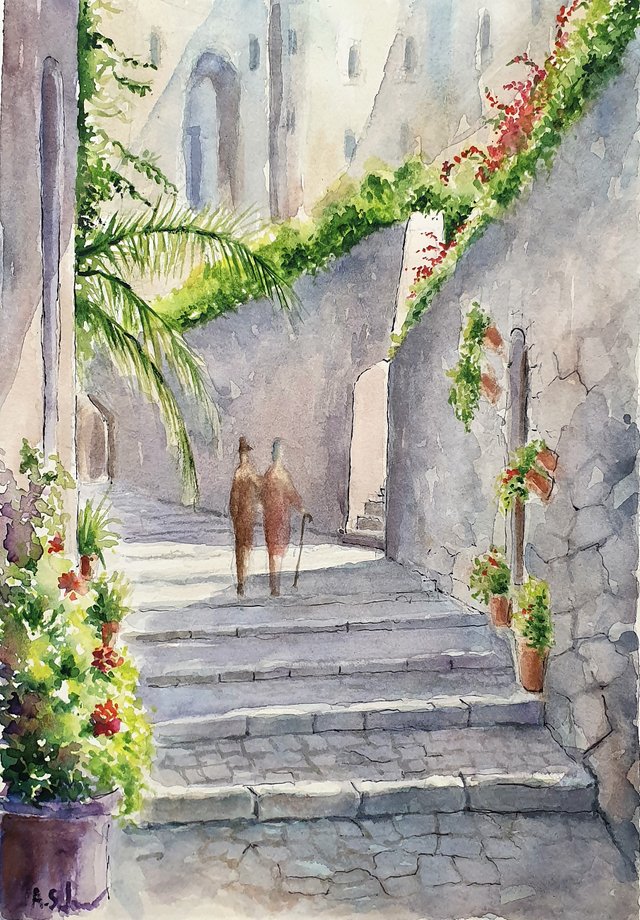 Stone staircase


2  0  2 0 
watercolor on paper
---
---
Stone staircase
Hello to all dear friends and welcome back to my blog. Today I share with you a new watercolor of mine which has as its subject an ancient stone staircase between flower pots and walls. When you paint in watercolor a subject with large areas of shade is a job to be done very carefully, because coloring the shadows is always a nice challenge.
This magnificent staircase was conceived with two points of light.
The first on the right of the painting where you can see the light of the sun passing inside the arch.
1

detail
---
the second is represented by a ray of sunshine that illuminates the flower pot in the foreground.
2

---
I leave you the steps of the realization painted with some details.
In the first step you can see the first Indian red and gray color of Payne, of the wall in shadow.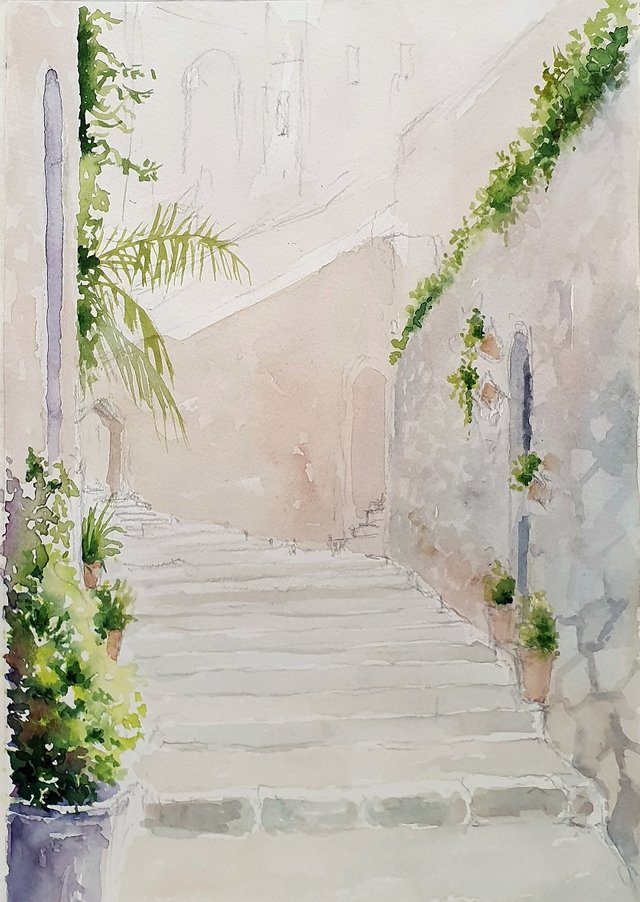 ---
In this particular I painted the leaves of the plant in the pot, starting from the wet sheet.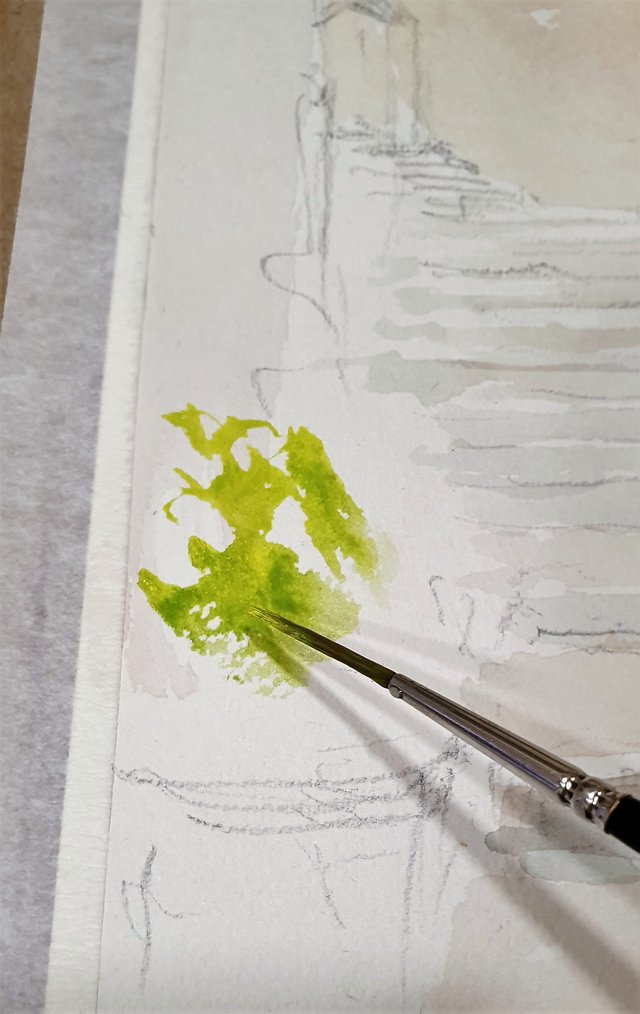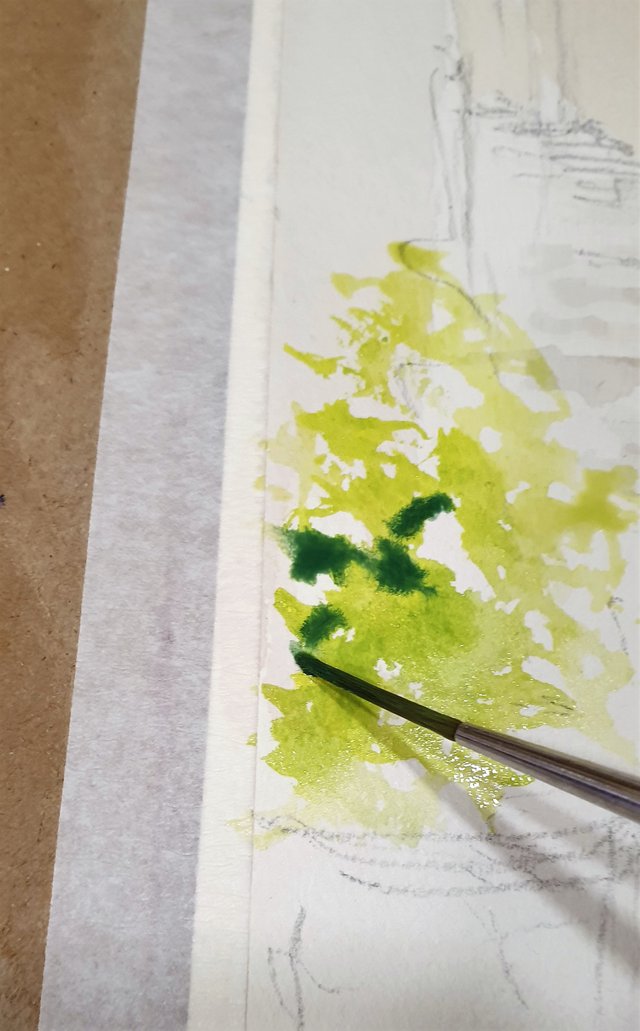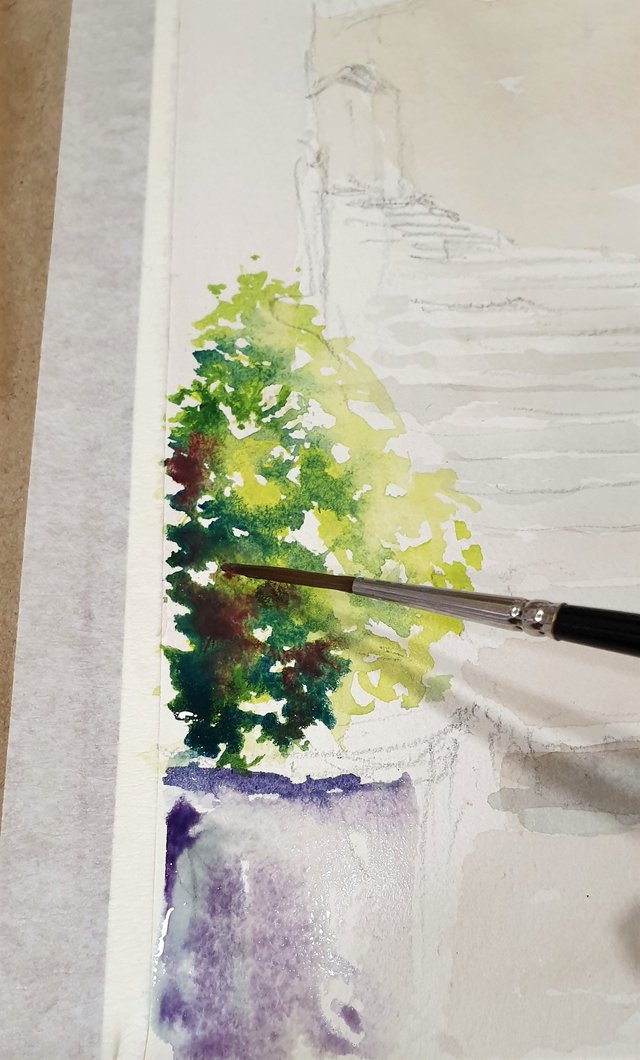 ---
With the light green still wet I painted over the darker green, also inserting violet for the shadows. Here is the finished result of the foreground vase with some red flowers.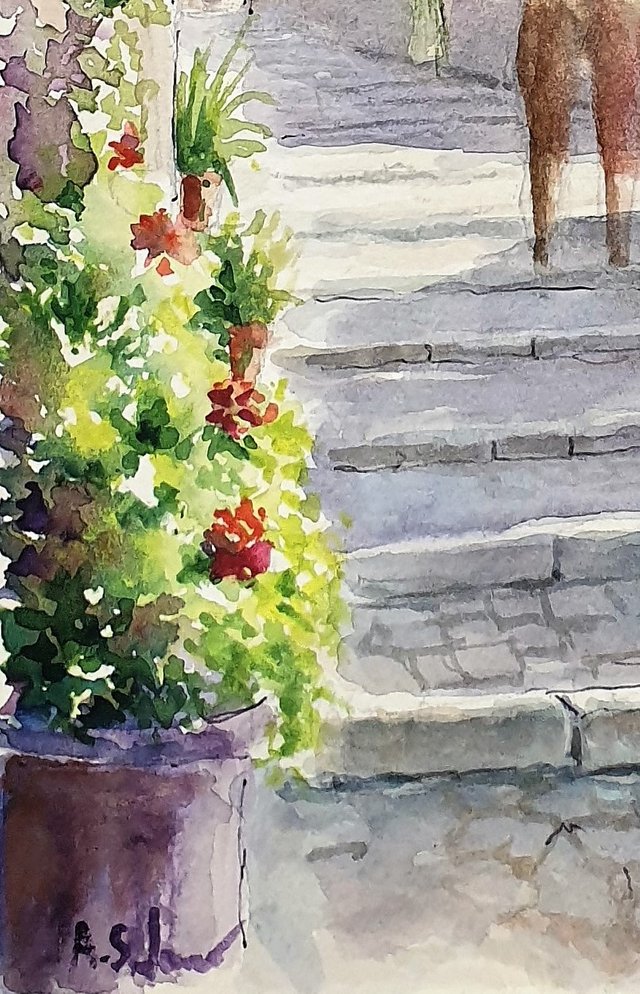 here the final result
---
Returning to the problem of coloring the shadows, I always suggest to work with color glazes, with at least three steps to darken the areas.
first step

second step

in the third step I inserted two human figures to enrich the scene.

final result

I hope you enjoyed the painting, see you next time.
Armando.
---
---
Scalinata in pietra
Ciao a tutti cari amici e bentornati sul mio blog.
Oggi condivido con voi un mio nuovo acquarello che ha come soggetto una antica scalinata in pietra tra vasi di fiori e mura.
Quandi si dipinge ad acquarello un soggetto con grandi zone di ombra è un lavoro da fare con molta attenzione, perchè colorare le ombre è sempre una bella sfida. Questa magnifica scalinata lo concepita con due punti di luce.
Il primo sulla destra del dipinto dove potete vedere la luce del sole che passa dentro l'arco, il secondo è rappresentato da un raggio di sole che illumina il vaso fiorito in primo piano.
Vi lascio sopra gli steps della realizzazione dipinto con qualche particolare. Nel primo step potete vedere la prima stesura di colore rosso indiano e grigio di Payne, del muro in ombra. In questo particolare ho dipinto le foglie della pianta nel vaso, partendo dal foglio bagnato. Con il verde chiaro ancora bagnato ho dipinto sopra il verde più scuro, inserendo anche del violetto per le ombre.
Ecco il risultato finito del vaso im primo piano con qualche fiore rosso.
Tornando al problema della coloritura delle ombre suggerisco sempre di operare con velature di colore, con almeno tre passaggi a scurire le zone.
Spero che il dipinto vi sia piaciuto, alla prossima.
Armando.