Fresh out of Neoxian City, The Man Cave sets it's mark on the Steemisphere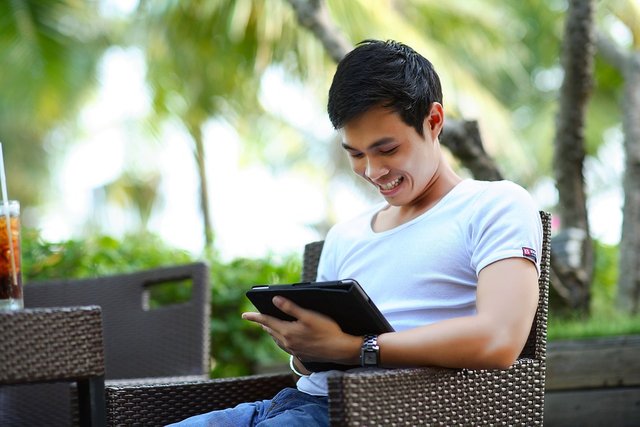 So the Cave is up and running finally, and at 100%. Early today I received my weekly payout from SteemCITY, which amounted to 113 Steem (approx), and I powered that up here at the @brofund. I'll also be looking to put a couple of thousand Steem SP into the Brofund every month, providing prices stay low. I'll also be looking to invest in MAPXV & MAXUV as advised by @ecoinstant. So we are and will be growing at a nice pace.
This isn't anything like the old Man Cave for those that don't know. Last time we were a whaleshares project where our coin was an upvote token. You could swap 100 BRO for a whaleshares upvote from our Cave. However, due to the split in management, we ended up dead in the water and had to close up shop.
This time we are a project born out of Neoxian City & The Steemisphere. I have been looking to build a solid foundation for the basis of the Man Cave since last year, and thanks to Steem, and Neoxian City, we were able to build a fairly solid project.
Interested? Join us on Discord: https://discord.gg/qd8J2x3
What is the Man Cave?
A place for men to be men. That is all. I'm not looking to achieve some grand vision, or promote my ideology into the far reaches of the planet, no. It's just a place for manly individuals to come in and have a laugh, that is all.
But I'll be looking for content to upvote as we grow of course, and we plan to build competitions, fun rewarding activities based around the manosphere, and so on -- more to come on that later.
Last night we saw some lovely rains on our Bro-family. The people that get rained on regularly paid for the privilege to do so, they all bought and sent us back some Bro to get their cave rank.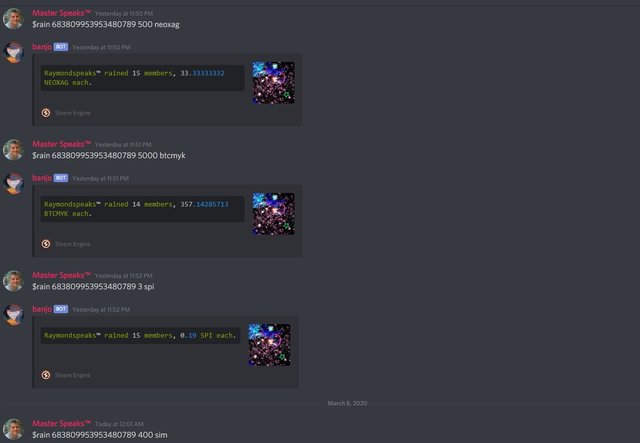 Last night we rained approx, 10,000 btcmyk, 17 PAL, 2000 Neoxag, 7 SPI, & 1000 SIM on our awesome members - but of course that's just part of the experience. There is so much more lined up.
Where can you buy BRO? Here: https://steem-engine.com/?p=market&t=BRO -- all Steem earned from BRO sales go right into our fund.
Our Bank as it stands now
Currently our bank looks something like this:

And our SP sits at a total of 421 SP
We also have 200,000 staked Neoxag delegated to Brofund, which will make for nice upvotes now and in the future.
Current Events
Master Bear @bearbear613 is currently running a competition right now that we need some traction on. The rules are such:
This is for Initiates (essentially noobs to the cave)
For taking part in this competition everyone will receive a 10% BROFUND UPVOTE
If you join our discord and show us your post you will receive ACCESS TO GIVEAWAYS
Rules are as follows:
Post a MEAT MEAL: We wanna see some savory Dishes!
Post a Movie Review: NOT SOME ROMANCE CRAP (looking for something action)
Post your favorite beverage: NOT SOME SHIRLEY TEMPLE! (tell us your favourite manly drink)
Post your man-cave: NOT YOUR WIFE OR GIRLFRIENDS WARDROBE (Show us your cave, man)
We'll only upvote posts in the man cave community. This is also ongoing, so no need to rush.
Exceptionally awesome posts might also receive some BRO from @raymondspeaks.
Future Thoughts
We have a website currently in development. We're planning to extend the bro-fluence.
Master bear has some good ideas for merchandise so if you're looking for some cool manly tee's or some nice dude-mugs then keep an eye out in future.
Ultimately we are a project of growth. So we'll be looking to grow as we mature in the steemisphere. Hope you enjoy your time here