I find my happiness through hanging out with friends || Club75

Hello Everyone. I am @msharif
From #Bangladesh

How is everyone? Hope everybody is doing well. I am much better with the blessings of all of you. I am really excited that I will be able to participate in a contest where I can share my happiness. First of all I would like to thank @shohana1 sister for organizing such a beautiful contest.
I always love to hang out with friends. I heard a lot of gossip from my father and mother since my childhood, so I used to mix a lot with my friends. Because I like sports and gossip a lot from my childhood, I am still no exception. I still have a lot of friends, I meet them when I leave home and I gossip with them every day. Although I don't have much of a show-off with all my friends, I do have some friends with whom I always find my happiness after meeting them. One of them is the people whose pictures I am sharing here. I love hanging out with friends just as much as I love hanging out with them. When I was in varsity I would leave home very early in the morning and come home in the evening. Even though my class hadn't been that long, I still spent time with friends chatting and I found my joy.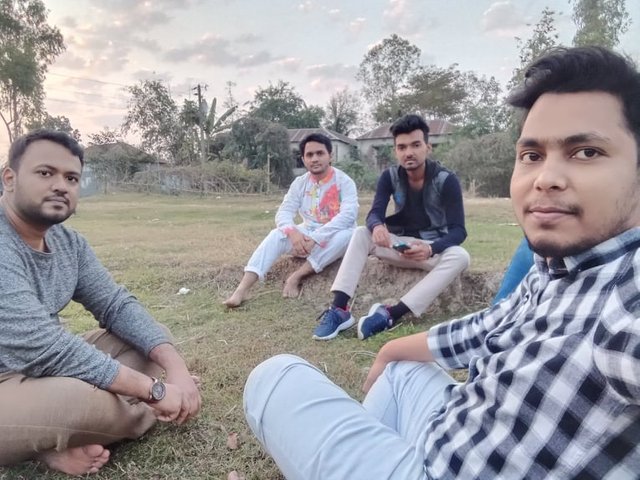 In fact, I love myself so much that I like to spend my time wherever I find my happiness. So whenever I get a chance and my friends call me whenever they get a chance I also communicate with them and we go to different places and share the joy with each other. Another thing I enjoy most is sitting down to eat and drink with my family and laughing. We now live with a total of seven people in our family. I enjoy the time when we all talk a lot together, laugh and eat together. Now I have a lot of things that I enjoy spending time with and I find my joy in them.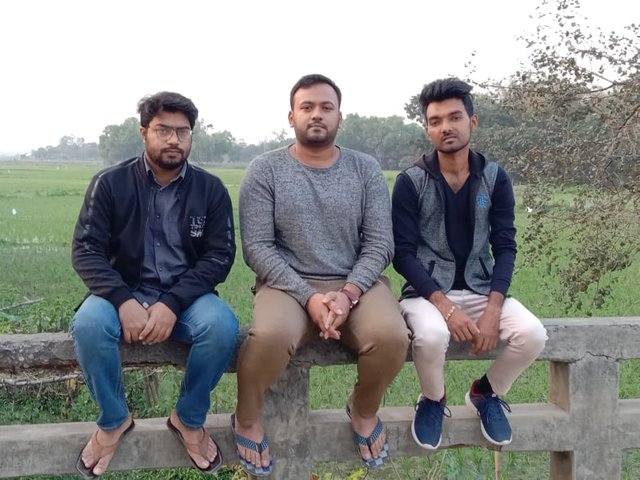 I think every human being has countless things that he loves to do and feels very comfortable doing. I respect all their good moments and wish all the people of the world to be at peace and happy according to their own wishes.
Google Map Locaion : X9VF+QM Badre
INFORMATION
| Camera Used | Vivo Y30 |
| --- | --- |
| Category | Hangout Photography |
| Photographer | @msharif |
I would like to invite my friends to participate to this amazing contest
@radoan, @ripon0630, @zislam, @sanupam, @ubongudofot
---
---
Thank you for reading my post. Stay safe, stay happy