Things obtainable from my home garden
Do it by yourself and save cost! My vegetable garden is saving a lot for me.
---
I live in geographical area that is very hard to manage; I mean economically wise. Many of my people kept complaining about the hardship and inflation hitting us daily and increases. For long time, I decided to reduce the amount of money that I spent in the open market for food and other basic need that my family requires.
I even resigned from my job which doesn't provide enough for my family; especially for my children school needs. I dropped every unnecessary expenses and investment that doesn't favor the situation of environment and focused on the things that are capable of taking care of my need, my family need, and that of my neighbors.
That was when I started farming. I started it for over 3 years now, and for those of you that have been following me will testify that I don't post much on other things than farming, gardening, nature and my own experience as a farmer.
I thanks you all, especially those of my friends that have supported me in different ways. Today I'll like to show you few pictures of this that are obtainable from my home garden.
English pepper 🫑 🌶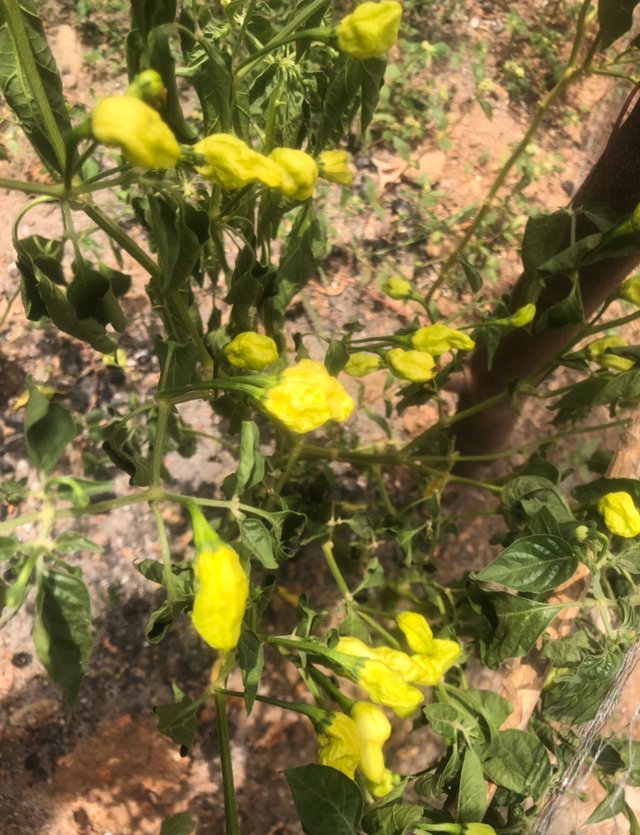 Why I'm so happy to share this little information with you is because those pictures mean a lot for me. This is dry season in Nigeria and the sun is intensively harsh on both humans, animals and plants.
By this time previous years, I was absolutely impossible for me to have my garden greenish and productive during this hot and dry season as you see from the the picture. But I kept on improving on my skills and trying to solve challenges and problems facing my life and that of my community members.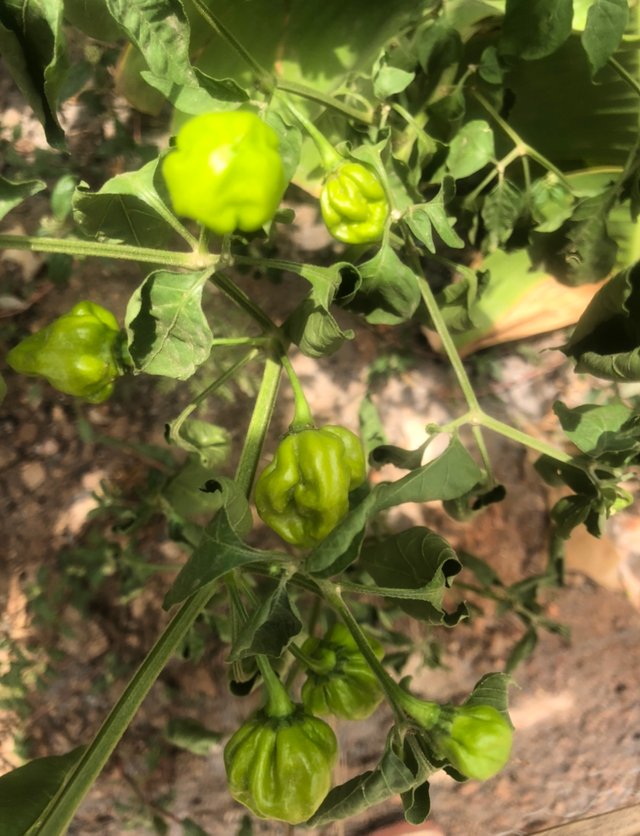 One of the things or problems that I solved was the problem of water through irrigation system. That was a huge project for me. Since that time up till now, I've been able to produce vegetables 🥦 both in rainy and dry season.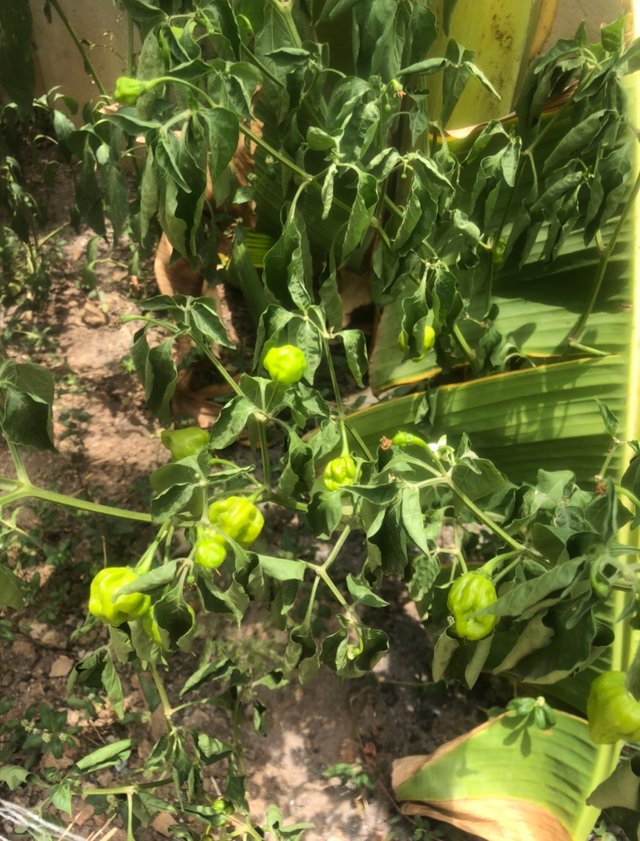 These problems and problems that I'm solving in a natural and eco friendly manner is just by my making. I own all gratitude to my good friends around the world, especially from crypto space who has helped me in every way; making sure that my projects and farm activities goes well.
Thanks a lot for coming around. I hope to bring to you other updates later. Remember, the pictures that I use in my articles are mine and original, but you can use them for something good.
Remain awesome until next time.