Jasminum Polyanthum
Dear steemians...
Jasmine flower or in Latin Jasminum Polyanthum is a type of ornamental plant that has an upright stem and can live between 15 years to 20 years. Jasminum Polyanthum belongs to the Oleaceae family, which is a genus of shrubs and vines in the olive family.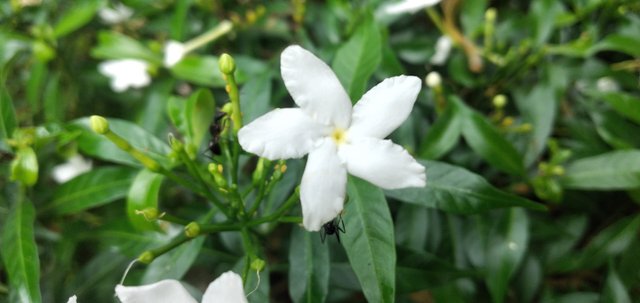 Jasmine is very popular, especially in tropical countries like Indonesia. Jasmine flowers are often used by people as an ornamental plant and also as a tea drink mixture. Jasmine flowers are used as the national flower in our country, Indonesia.
Amazingly, until now, there are around 200 types of jasmine flowers in the world, most of which are white, yellow and pink.
By @fadlymatch