Achievement 2 @titi7 Task : Basic Security on Steem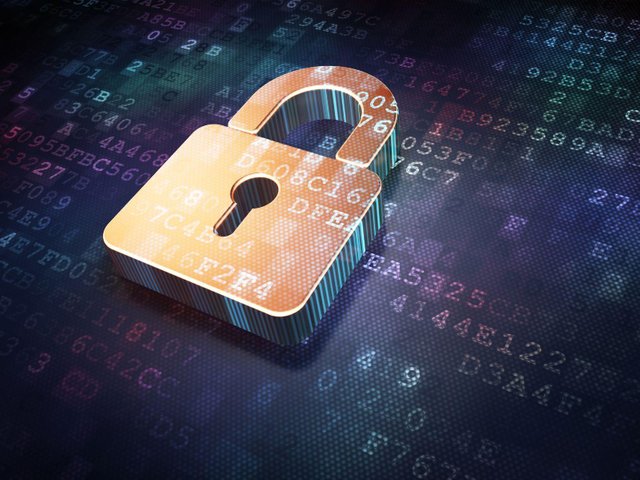 https://www.google.com/search?q=security+lock+wallpaper&oq=security+&aqs=chrome.0.69i59j69i57j69i60l3.4553j0j7&client=ms-android-transsion-tecno-rev1&sourceid=chrome-mobile&ie=UTF-8#imgrc=QoLfM9tXwZOGdM
Hello Steemian this is Titi from Ghana and I'm here to share my second achievement base on basic security. Hope it will be considered .Thank you.
Question 1
Have you retrieve all your keys on steemit?
Answer
Yes. I have received my steemit keys which was downloaded as PDF and was them saved in flash drives and in my Gmail to ensure its safety and for backup reasons.
Question 2
Do you know each of these key functions and restrictions?
Answer
Yes. There are five (5) know steemit keys. These are highlighted below.
1. Posting key
This is a daily usage key. It's is use for logging into your steemit account. It's also helps in updating (posting), commenting, making changes to your updates (edit) and also helps voting. The posting key is a daily usage key which should only be used for it's purpose to prevent compromisation. There is also a limited for the usage of the posting key. This subsist to prevent or avoid compromisation and account damaging.
2 . Memo key
This key is simply use for decrypting memos during private transactions. The /# sign is used by the the memo key to prevent unauthorize access during memos transaction.
3 . Active key
The active key is use for monetary and sensitive transaction activities. It is also use to transfer tokens, powering of steem, converting steem to dollars , voting, updating profile and more ...
4 . Owner key
The owner key is a very important key and must be kept very save and secure .It is advisable to always keep the owner key offline to prevent compromisation. The owner key is very important since it is the only key to reset all the other keys in your accounts including the owners key. Also, compromised account can be recovered with the owner key within 30 days.
5 . Master password
The master password is the most important key/password of all the other keys since it has the tendency to generate all the above keys including the owner key. It is the key given to you when your account is first created, You should then take that password, go to your Steemit.com wallet, and then retrieve all the other keys. The master password isn't advisable to be use on daily bases, it should only be use when recovering a compromised account. The master password should be kept very save and secured.Once it's misplaced, one can't recover his or her accounts.
Question 3
How do you plan to keep your master password?
Answer
Since the master password is the most powerful and when misplaced , a compromised account can't be recovered, the following are steps to keep it save and secure.
I Only use the master password when necessary. That is when generating my other keys and when recovering a compromised account.
This is to prevent risk of my account being compromised.

A steemit user must have backup of his master password Incase it's missing . The following can serve as a backup for your steemit master password .
1.Saving it in my flash drive
2.Saving your master password in my Gmail
3.Keeping a screenshot of the password in my cloud account.
I also make sure not to share my master password with anyone ,since one can steal your account without your knowledge.
Question 4
Do you know how to transfer your steem token to another steem user account?
Answer
Yes. After logging in with your active key ,
follow the below steps or instructions
move to or click on wallet.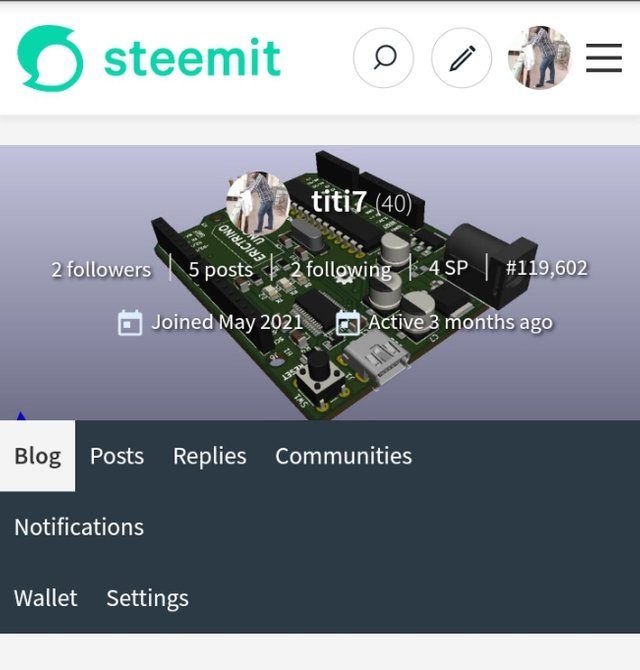 After the above click on balance, your current steem amount will be shown.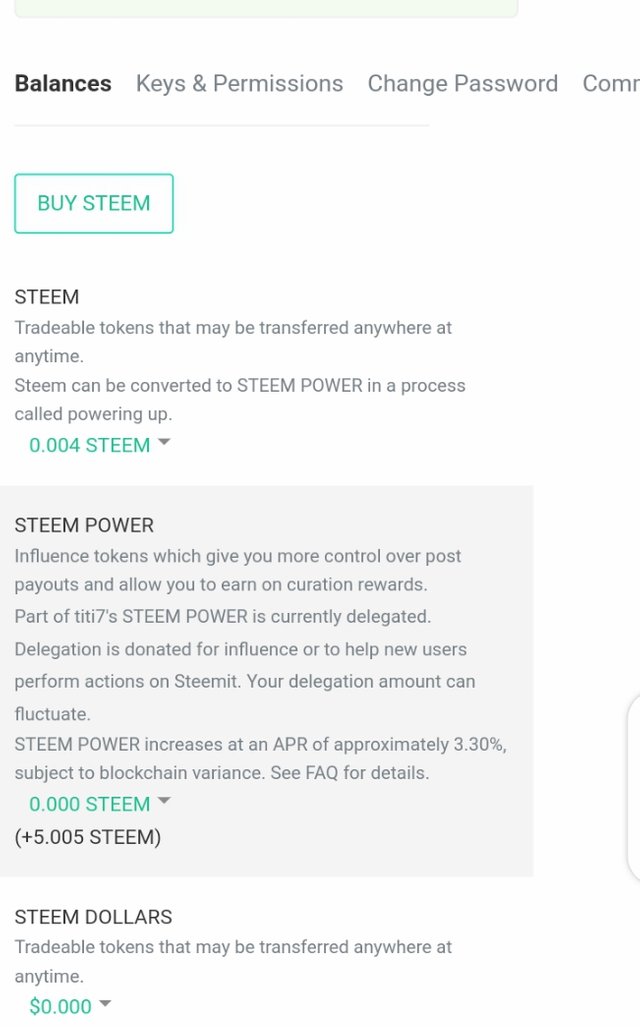 Click the drop down arrow beside it , and then click on transfer.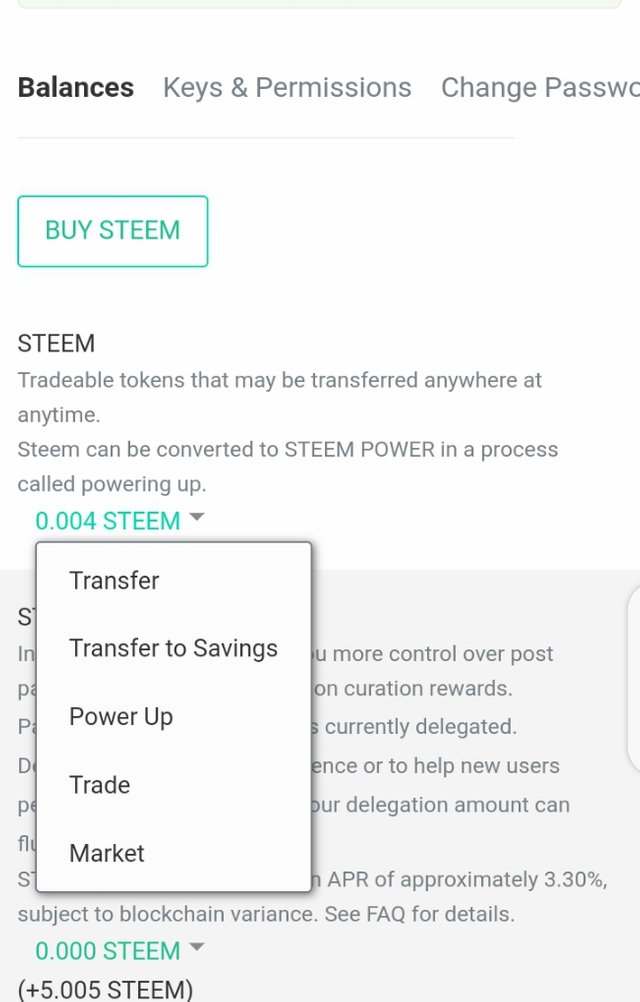 Type in the person's detail ( user name) , the amount and then confirm your transfer.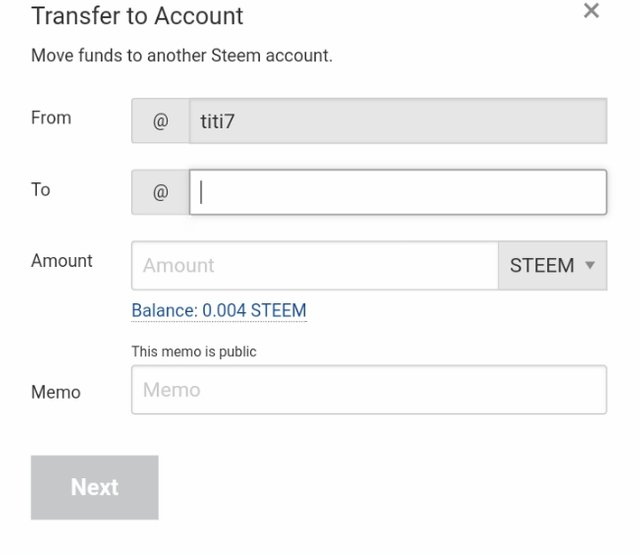 Question 5
Do you know how to power up your STEEM?
Answer
Yes . Power up which is simply transferring liquid steem to steem power can be done by the steps listen below.
Click on wallet after login into your account.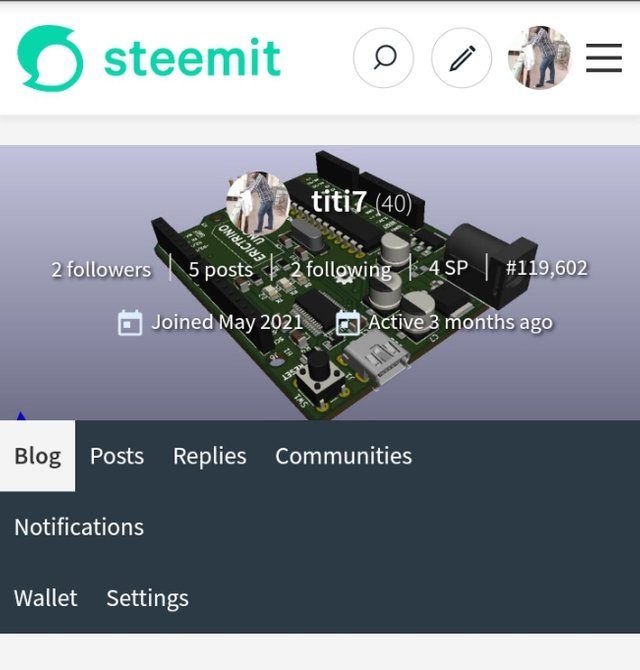 click on balance , your current steem amount will be displayed


Click on the drop down arrow beside the steem amount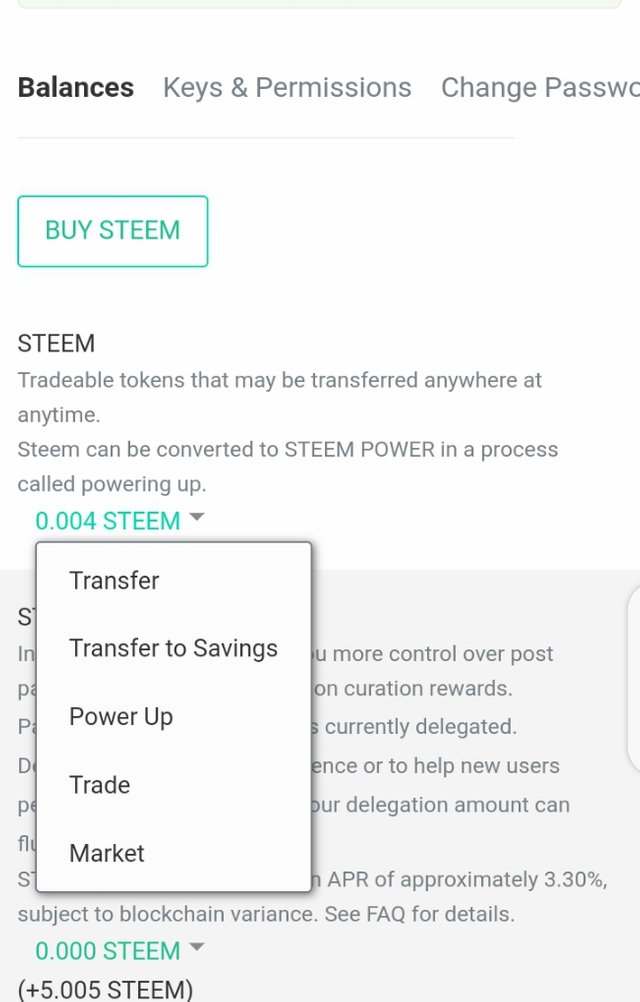 Finally, enter the amount you desire to power up, and then confirm.
You have then powered up