"Achievement1: Introduction Through Verification By @sonu.draftsman"
Hi Steemians.
I hope you all are doing well by the grace of God. I am so much glad to be a part of this platform. I am totally motivated by this platform. I will work heartily and with my full attention. I am a creative person. I hope you will welcome me to this platform. This is my first achievement on this platform and I will work hard. As we know that we have to verify our first achievement by this community. I hope that I shall verify my first achievement soon then I will work hard in other communities. Let's get started.....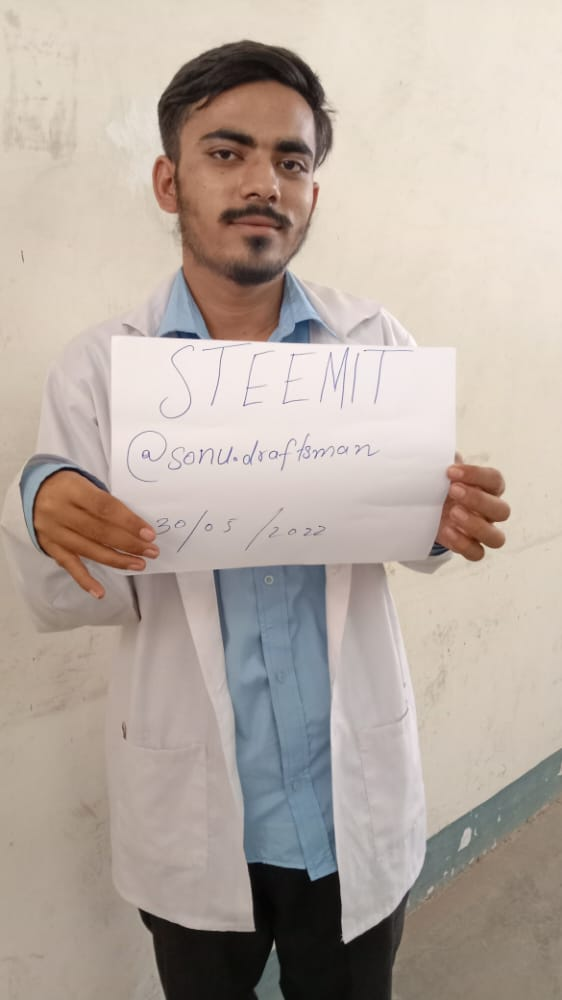 Name And Age:
My full name is Muhammad Hamza Butt. My steemit username is @sonu.draftsman. My father's name is Zaheer Ahmad Butt. He is a clerk in the wapda office. His salary is about 30,000 and we manage our house in some trouble. I am only nineteen years old. My height is only 5'5".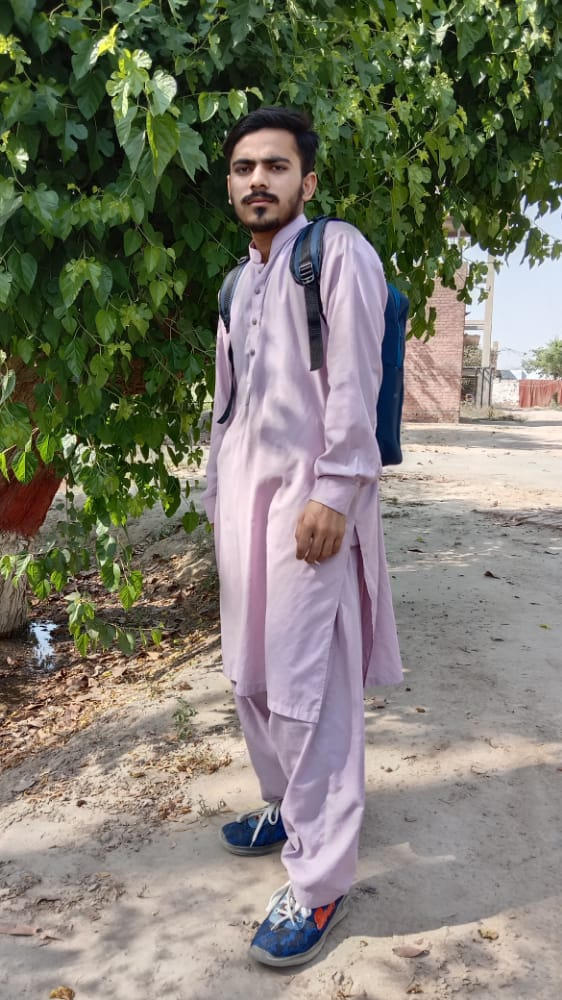 About My Family:
As you know I have told you that I have a lovely father who loves me so much. We are six brothers and two sisters. We are ten members of my whole family involving my parents. My elder brothers are students and my two younger brothers are so small. We live in a village because I love nature. Sometimes my father works in the fields when they are on holiday. As we know that greenery is so much important for our health and our eyes.
Place
I live in village that name is Uccha 73/5L Boongah Hayat. Tehsil Sahiwal and district too. It is almost near to Pakpatan Sharif where a great tomb is Baba Fareed Ganj Shakar.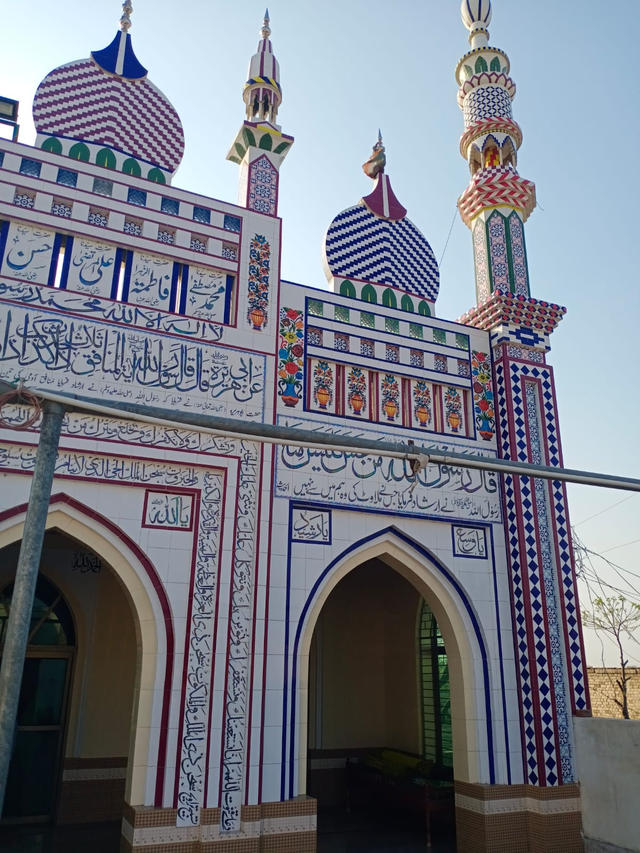 Now I will share some pictures of my village. Where I am enjoying my life with my family. Greenery is spreading freshness to us. We really enjoy spending our life in the village because village life is so simple and genuine. We enjoy the beauty of nature and also the fresh air. Now the time is to share the pictures of my village.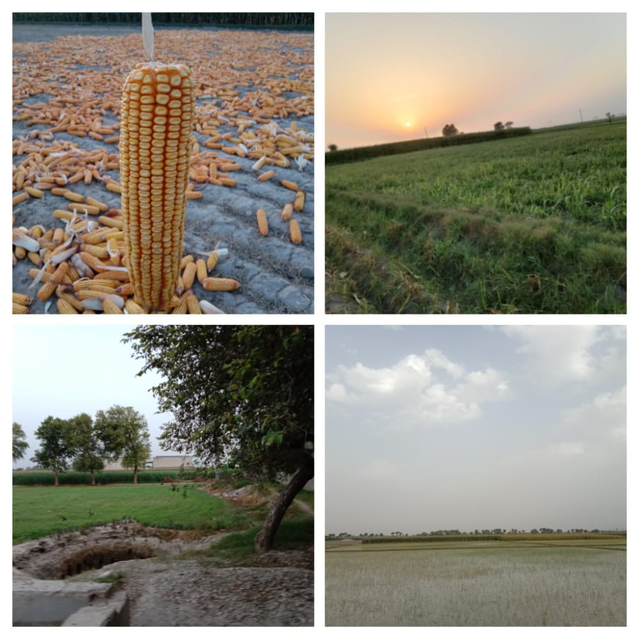 Education
As we know that Quran's education is so much necessary for being a Muslim. We belong to a Muslim family so that is so much necessary. But now the era of technology we have to gain the other education. So my father joined me in a primary school where I got my early education at the age of ten years. Then I got admission to high school that name is KM Heera higher secondary school adda 73/5L. I gained almost 810/1100. Then I got admission to Punjab college where I work hard for my best future. After the intermediate, now I am getting the draftsman mechanical course at the Government Technical Training Institute Sahiwal. Now I will share some basic drawings with all of you.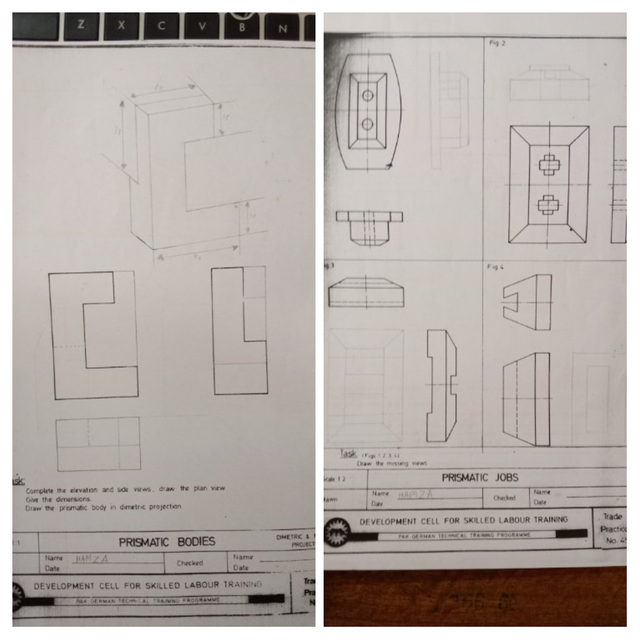 Hobby
My hobby is reading the Holy Quran because I want to know about religion and everything. Except for this, I want to earn online money for helping my family. So that I joined this platform.
How am I motivated by this platform?
First of all, I want to tell you that I have two nice best friends whose names are @ghazi.vani and @shahzadprincejee and they are also steemian users. They have high ranks above 50. They are motivating me for 4 months. I was getting knowledge about this platform. Now I am ready to work on this platform.
Knowledge About Crypto?
I don't have much knowledge about crypto but I have determined to learn about crypto. Now I will learn a lot of things about crypto. Now I am able to work on Binance due to @ghazi.vani. I have a grip on Binance trading. I am learning day by day.
I am very keen and highly committed to my profession.
Special Thanks To:
@inspiracion
@cryptokannon
@adeljose
@event-horizon
@heriadi
@endingplagiarism
@juichi
@ngoenyi
@wilmer1988
@tocho2
@radjasalman
Regards