Achievement 1: Introducing my self on steemit @shaliniwijekoon
Hello everyone… I am a little bit excited today to introduce myself to the world. I am Shalini Wijekoon from Sri Lanka. I was born on 24th December 1990. Now I'm 30 years old. My home town is Kandy. I went to Sarasavi Uyana Central College – Peradeniya, up to my Ordinary Level examination. Then I went to Swarnamali Girls College - Kandy for my studies for the Advanced Level examination.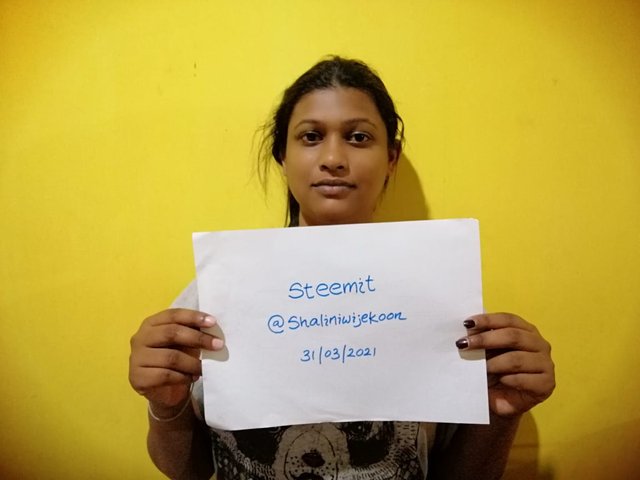 I have a younger brother in my family. After my Advanced Level examination, I started my higher education at the Open University of Sri Lanka. After my higher education, I got a job as a fashion designer at the apparel factory in Horana. I worked there for three years. Then I started my own business. After marriage, we went to a rent-house in the Colombo area in June of 2017. Then I started a small apparel factory at that house. I was able to continue my business until 2020. But unfortunately, Covid – 19 affected my business and I decided to close my business for some time period.
From this year January, I started a travel agency with the support of my friends. From that, we are organize camping, hiking, and other traveling activities. I have several hobbies, among them, I love traveling & cooking. In my free time, I like to try new recipes. Anyhow, now I am joined to steemit. So I'm sure that writing food-related articles & recipes will be my new hobby. By using steemit I like to share my travel experiences too. I have visited lots of beautiful places in my country & I have photo collections of them.
I would like to thank @ruwankumara & @thimalteb for introducing steemit to me. I hope to achieve my life goals with the support of steemit.