Achievement 5 Task 1 by @sachingeorge : Review Steemworld.org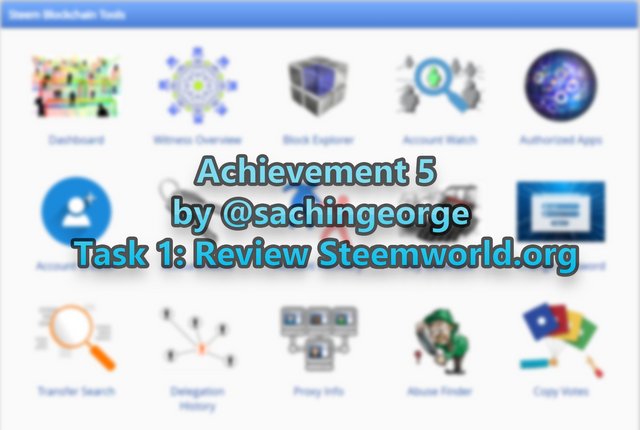 Hello friends, So I finally completed my achievement 5 task 1, it took me some time for completing this task, as I wanted this to be really informative and easy to understand even to a newcomer. So I took a lot of time in creating this post.
Objective of Task 1
The objective of task 1 is to make as capable of operating the Steemworld.org website. which will help in a lot of ways and also helps in making our account view in more transparent as possible and also helps in performing certain operations which are listed below.
Tasks
Please explain how to check Reward Summary for All time, last 30 days and last 7 days for your account?
Please explain What is Delegations, the types of Delegations and how to Delegate SP?
How to check Incoming and Outgoing Votes, please explain this with screenshots of both votes for your account?
How to check account operations for the past 7 days and what all details can be checked?
Please explain the Author, Curation and Beneficiary Rewards. Also, mention author and curation rewards for your account for the past 7 days.
How to check your upvote value and at different voting weights using this tool?
---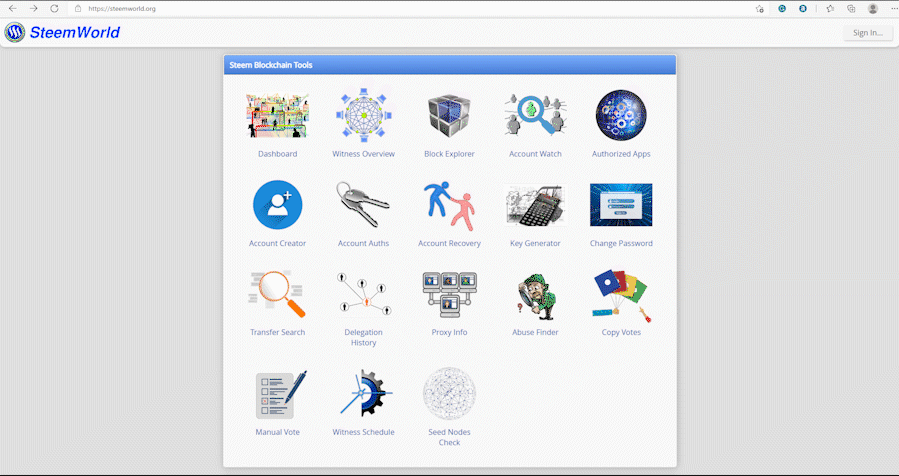 Go to Steemworld.org => Dashboard => Rewards summary.
Inside Rewards summary the details regarding the rewards that we earned for all time, last 30 days and last 7 days are displayed

Delegation

The new users in Steemit will have low Steem Power (SP), Due to the low SP, the new users won't be able to perform several tasks per day, for example making too many posts, posting comments, giving replies, changing profile details and joining new communities etc. So deligation is a method to overcome this problem.
Delegation is a process of lending Steem Power (SP) to someone (it's a temporary transfer of SP).
Types of Delegation

Mainly there are two types of delegations "Incoming and Outgoing":
Incoming delegations are the delegations that we received from other users in Steemit and Outgoing delegations are the delegations that we have given to other users in Steemit
Expiring
It's the delegations that are about to expire soon. (as delegations are not permanent and it can be undelegated by the delegator himself at any time)
How to Delegate SP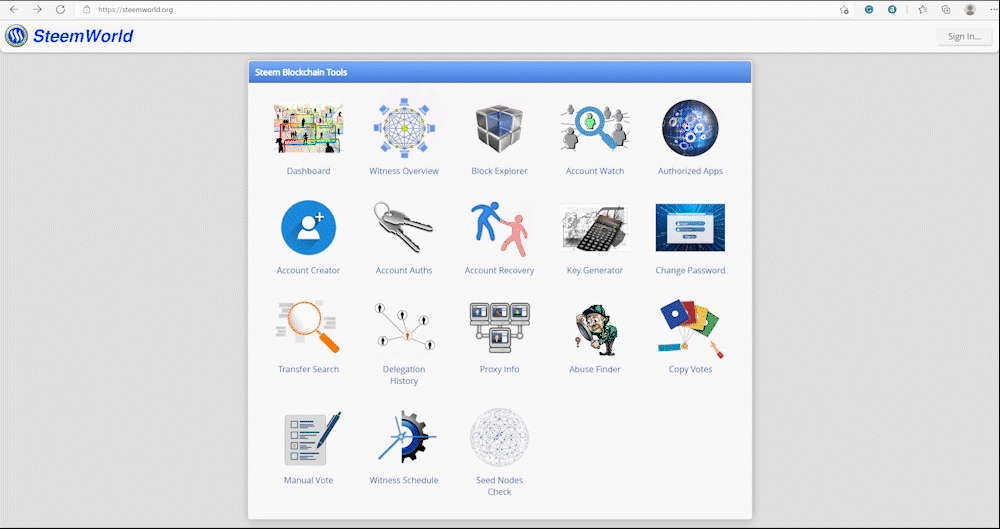 Go to Steemworld.org => Dashboard => Delegations => Delegate...
A new delegate menu will popup and you will be asked to enter information like From account, To account, and Amount (SP). Fill it and then click on Ok.
A confirmation pop up will appear to check if the information is correct then click on YES after that you will be asked to enter the Active Key for completing the Delegation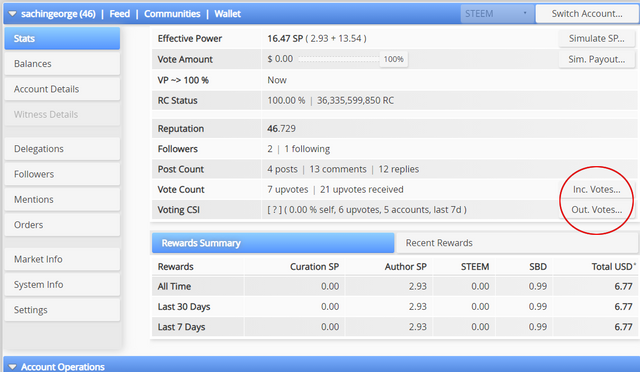 UPVOTES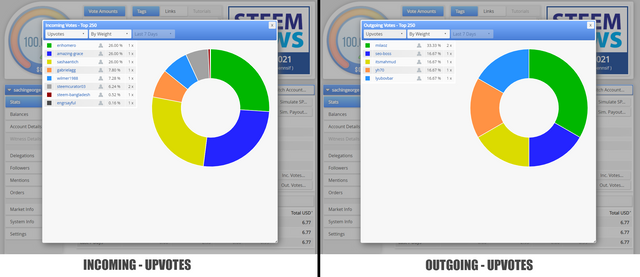 Upvotes are of 2 types Incoming Upvotes and Outgoing Upvotes. Incoming upvotes display the votes that we received from others and Outgoing Upvotes shows as the Upvotes that we have given to other users on Steemit
DOWNVOTES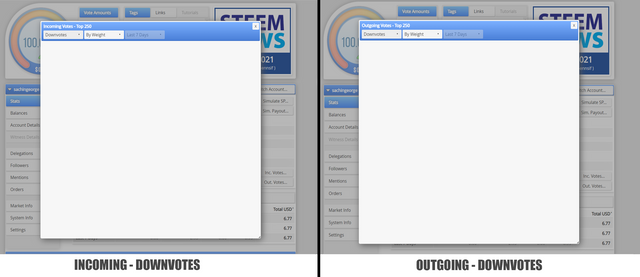 Downvotes are of 2 types Incoming Downvote and Outgoing Downvote. the Incoming Downvote show's the Downvotes that we received from other users and also the Outgoing Downvotes shows the Dowvotes that we have given to the other users.
Upvotes are given to the content, that we like and downvotes are given to those content, that is of abusive language, toxic behaviour, harassment, violence and plagiarism etc.

The above GIF shows my Account Operations for 7 days and I was able to analyze these observations
Votes (incoming and outgoing)
Comments, Reply
Create Post (the posts that I created)
Edit Post (modifying posts)
Follows and Unfollows (which I made)
Custom JSON (communities that I subscribed to)
Account Update (the changes I made to my profile)
Author Reward, Claim Reward (the rewards that I received for my posts, payout after 7 days)
Delegations I received and Delegated
The amount that I transferred to Savings in my wallet

Author's Rewards
When I'm creating a post on Steemit I become the author of the post that I am creating and the author's reward is the reward that I am receiving from that post, like for example this is my author's reward or payout for the past 1 week
we can also change the payout/author's rewards to (Decline payout), (100% SP) or (50% SP and 50% SBD) from the advanced option in the create post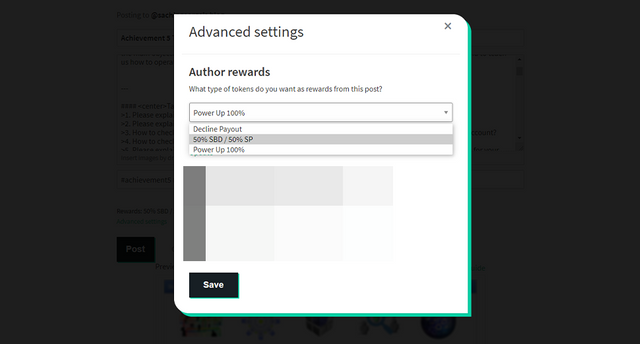 Curator's Rewards
Curators Rewards are the rewards that we received to our posts from the Steemit Curators. which include (greeters, moderators, admin and etc)
Beneficiary Rewards

Beneficiary Reward is a way to give some portion of the reward to someone who helped you to create a certain post possible (as a support) or for supporting a community to grow faster. You can do it by clicking on advanced settings in the Creat post and under the >Who should receive any rewards? click on add and give the name of the beneficiary and st a percentage of reward which needs to be given as reward
Author and Curation Rewards for the past 7 days



This image shows my Upvotes value, as I am a new user to Steemit I don't have any voting power. If we have higher voting power using that slider we can change percentages of voting value.
---
Thank you for going through my Achievement 5 task 1, If you have any doubts feel free to ask me and also if I made any mistakes feel free to correct me