Achievement - 4 By @rasel72. Task: Applying Markdowns.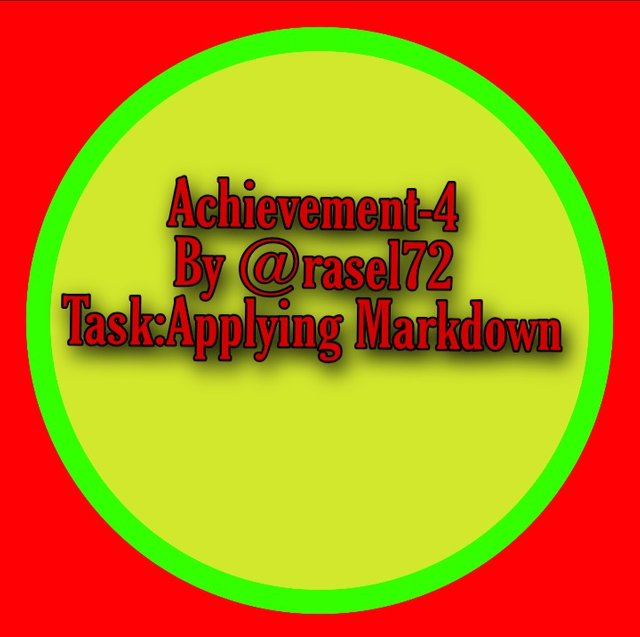 Assalamu Alaikum
Hello friends,
I am
@rasel72
. I live in bangladesh. How is everyone? I hope everyone is well by the grace of the creator. I am also well. Earlier I discussed with you about achievement-3. I am very good at drawing. I started drawing from sixth grade. I will share with you about my picture size. Below I describe the work I do while drawing a village scene.
Time to make the drawing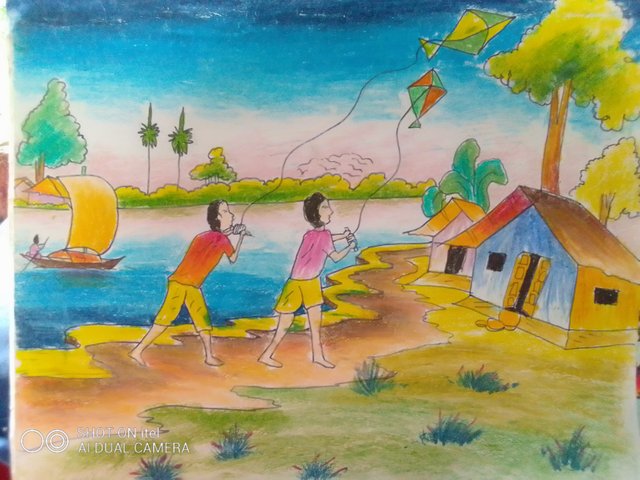 To draw a picture, first of all you have to pack all the equipment. The tools needed to draw are: drawing paper, pencils, erasers, cutters, and many more. To draw the village scene, I first scribbled the picture on the paper with a pencil.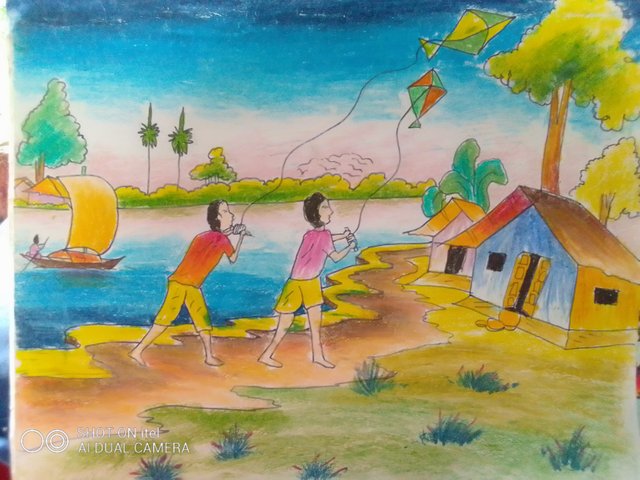 Then I used different colors in the picture. Basically all types of trees use shades of green color. In addition, a mixture of blue and white collars is used when coloring the sky and water.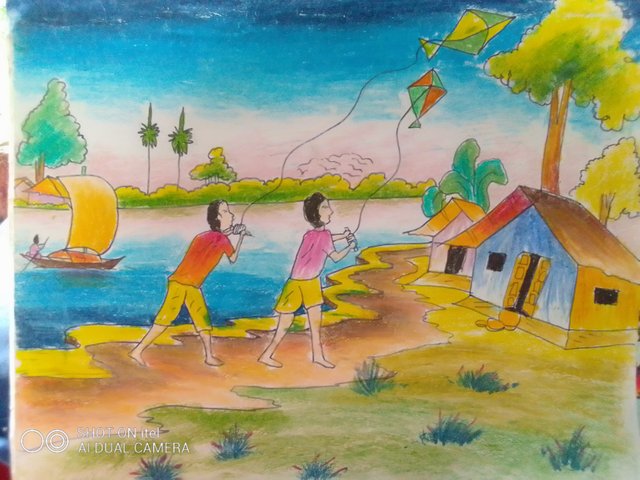 When painting, it is important to remember that the color does not go out of the spots when painting. Once the picture is complete, the last thing to do is to do it. The last task of the film is to underline the film. This is done most of the time with black ink. This increases the brightness of the image.
So far today. See you again in my next achievement-5 task-1. Until then, everyone will be fine. Stay healthy.
Thank you @cryptokannon for your guidenes.
Thanks everyone for reading my post.
Good bye.See you again.