ACHIEVEMENT 1 || MY INTRODUCTION TO STEEMIT COMMUNITY BY @MEKZIKHO MENTORSHIP BY @CRYOTOKANNON
Today is my happiest day to be a part of this great community. My wife's friend told me beautiful things about Steemit, the lovely people, the connection and the cool earning potential for investors and authors on this community. I wonder what am i wasting time to join this great opportunity to earn money with laptop and my smart phone, I feel a lot excited. It's really great to be here today for my introduction post.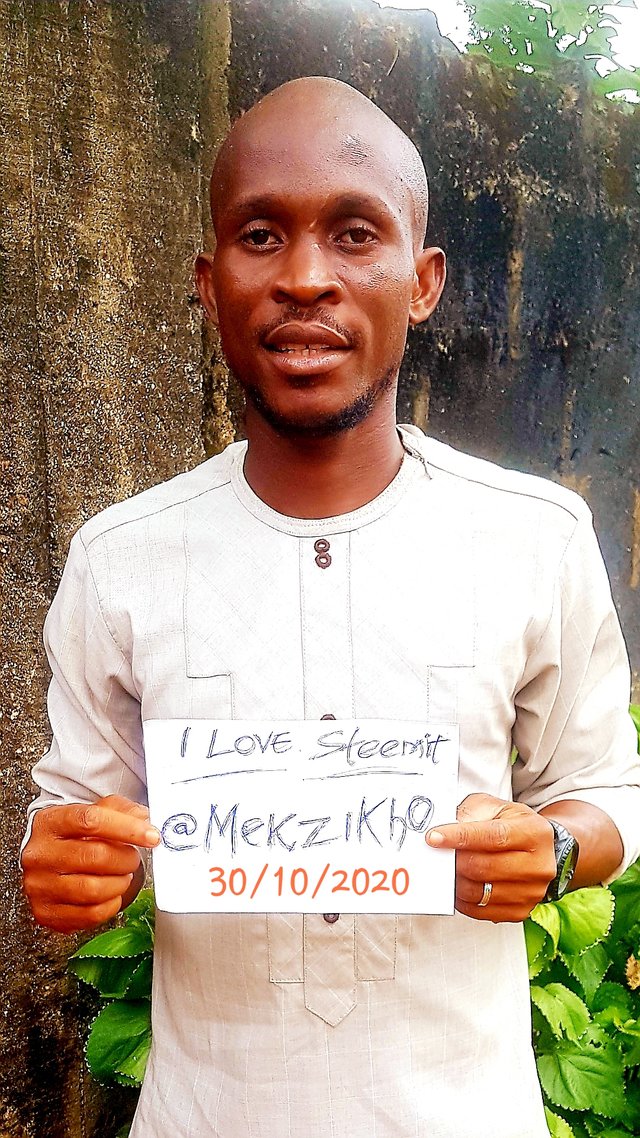 WHO AM I?
My name is OLEKA CHIMEZIRIM FELIX. From UMUAHIA, Abia State, Nigeria. I am married and I live in Umuahia Nigeria. The capitalof Abia State, known as God own state, and also the 1st state in Nigeria, with good governance and good education. I love my state.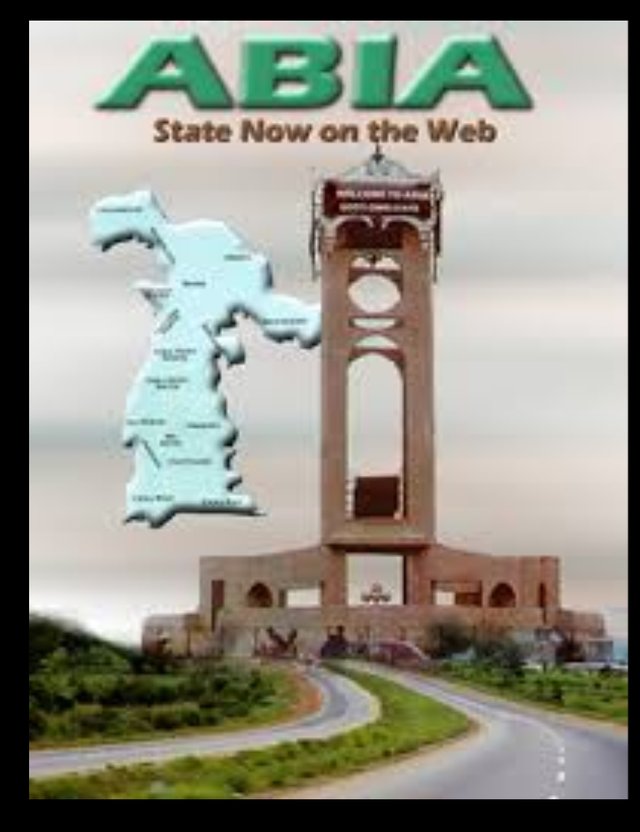 MY EDUCATION CAREER /FAMILY
I obtained a Bachelor Degree in Library and Information Science from Michael Okpara University of Agriculture Umudike (MOUAU)Abia State, Umuahia.
I was born into a Godly family of 6. I'm the last born, a d also the only surviving Son in the family. but. My Father is died and my Mother is still alive now. My wife is a hard working business person ICT consultant, and am blessed with two boys. Kennedy & Dennis.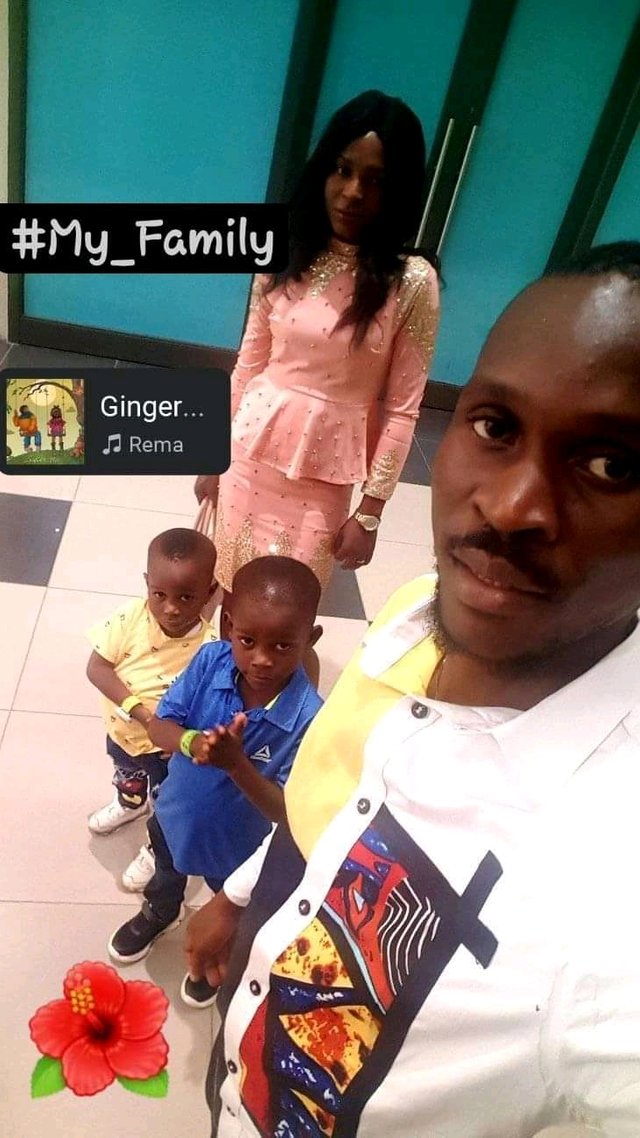 I am an entrepreneur a very good Graphic Designer and I engage in a couple of businesses such as poultry & cultivation of Different crops for human consumption, i do market my birds and my cash crops from my own large farm.
My only business:- marketing my goods only to supply to the those that order for it.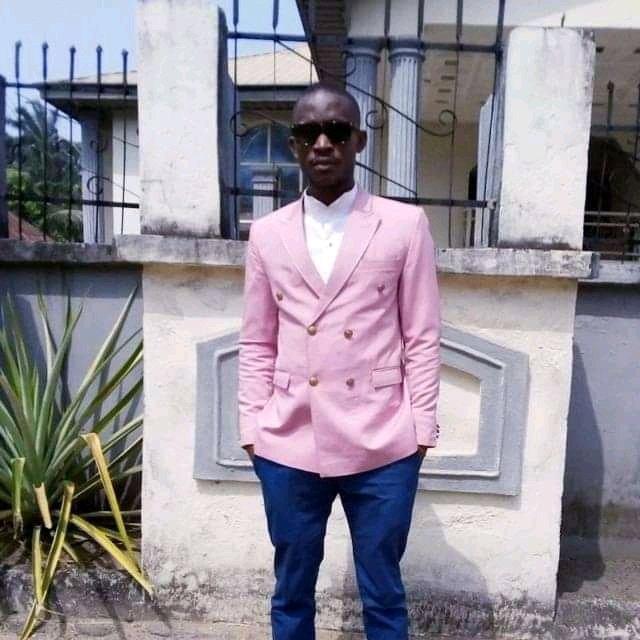 MY HUMBLE INTEREST AND HOBBIES
I am a good orator by nature. I love speaking to the masses, comforting them, impacting knowledge to people and restoration to the downcast and depressed persons. I enjoy it when I put a smile on people's face by way of encouragement via teaching. l love researches and seeking information in other hand giving out real and current information of something.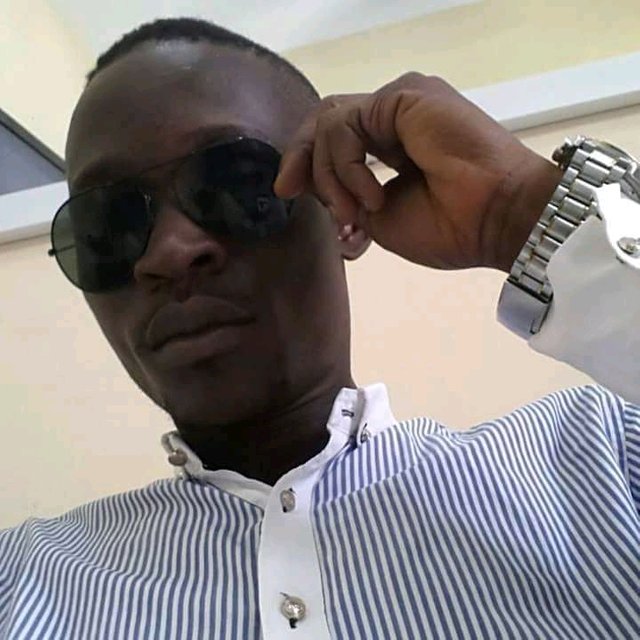 PURPOSE OF JOINING STEEMIT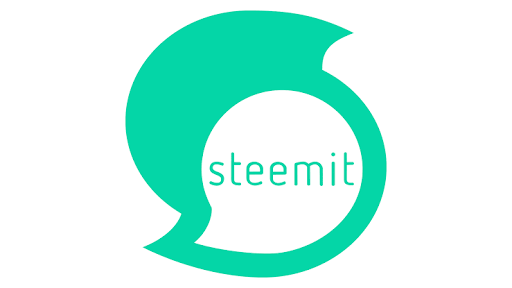 I love internet and socializing with new people and environment of which i found in Steemit community.
I'm glad being here and I look forward to meeting all the beautiful people here, make friends, socialize, learn new things and contribute in my own way by time, skill, intellect etc to make Steemit a beautiful and conducive environment to inhabit.
HOW DO I KNOW STEEMIT?
A good friend of my wife @talktofaith introduced me to Steemit. Although she has been saying so many beautiful things about Steemit for a while now. But I got to join officially. And here I'm I today with my introduction post.
Thanks a lot for reading through all this post.
I love you all and I know you love me too. I also anticipate your support.
@cryptokannon here is my introduction post.