Achievement 1 || My introduction by @jrsijan169 || steemit
Assalamu alaikum.
Hello, everyone.
I hope that each one are well by the grace of Almighty. I'm fine too.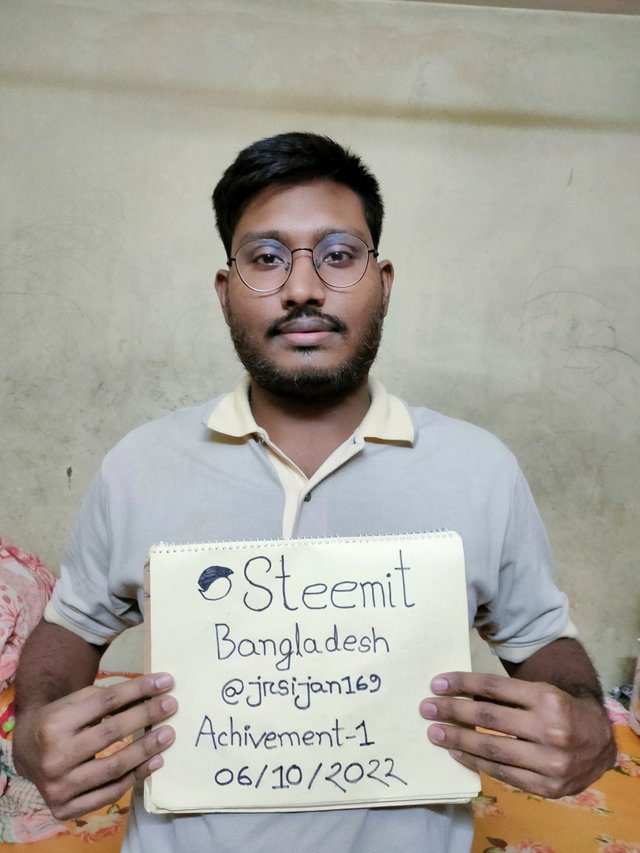 Myself:
Now I'm introduce myself to you. I'm Jobayed Rahman and that I am 24 years old. I sleep in Dhaka, Bangladesh.I have three people in my family. They are my parents and me. I prefer to pass time with my family.
Study:
I'm a student. I'm studying at the Dhaka city College in Department of business administration. My graduation is close to complete in the next couple of months. I have some plans before I finish my graduation. That is, I'm thinking of opening my own small online business.
Experience with crypto:
I have known about crypto since about 5 years ago and I am still learning about them. I prefer to research about crypto matters. I constantly see various crypto news published on the web . Watch the analysis of varied creators on YouTube.
My hobby:
My favorite hobbies are traveling and writing diary. In my spare time I prefer to cook, I prefer to talk to people and I like to draw and edit pictures on the phone. I've got already traveled to Sylhet and Cox's Bazar. These beautiful places fascinated me. I would like to travel to Bandarban now. But I do not have time, to go to Bandarban.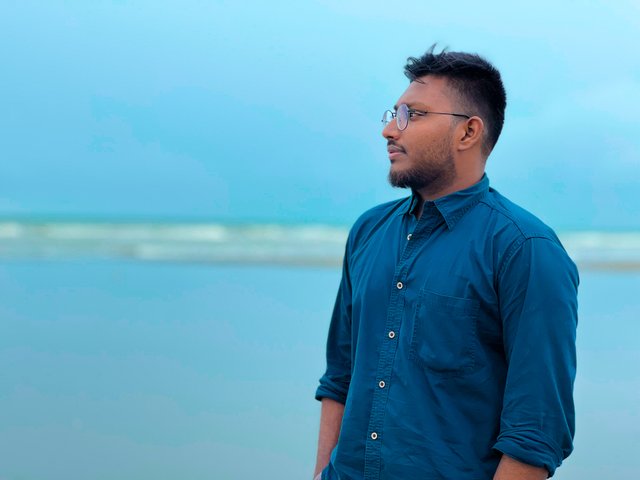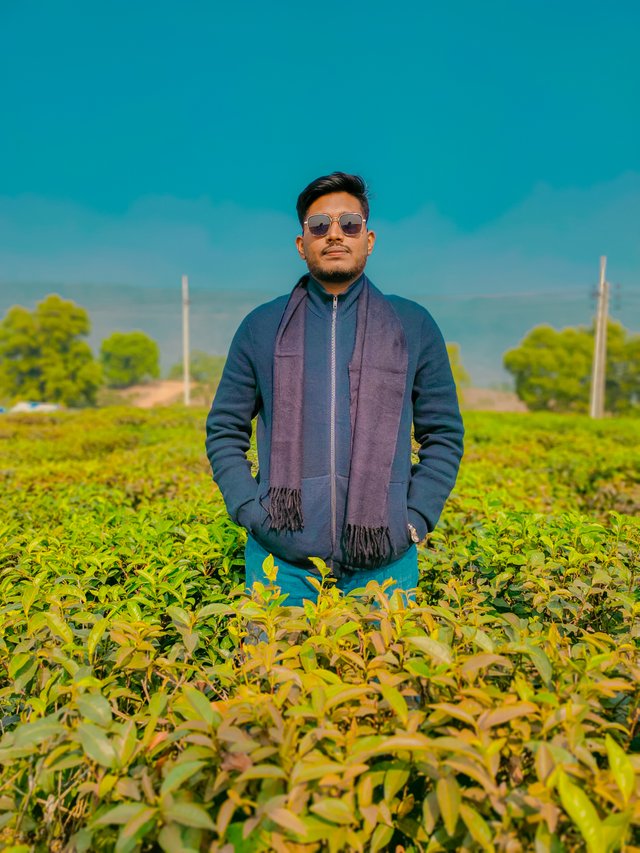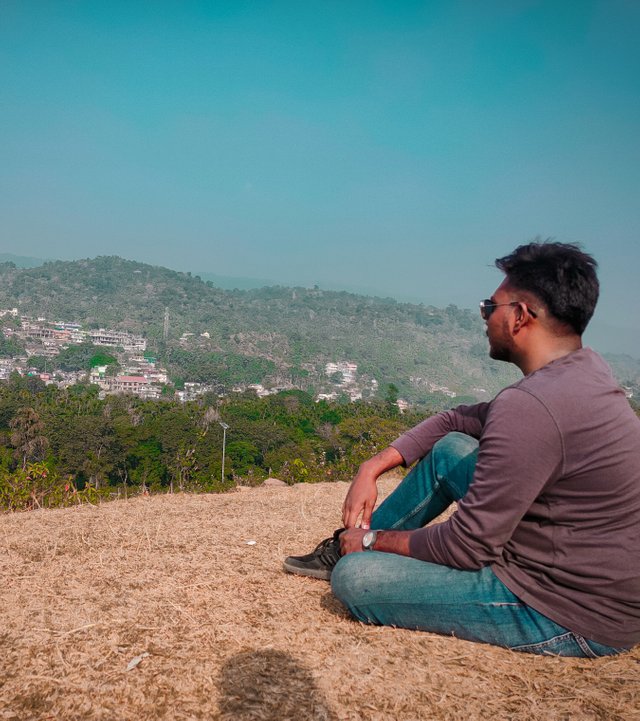 Everyone has their own passion so I've got some passion too. Which I would like to share with everyone. I like to work hard, I prefer to cook, I prefer to learn from internet, I prefer gaming, I prefer to travel.I don't like messing with people. I do not like to hurt people. I do not like to be dishonest. I do not like to misbehave in people. I love everyone and love to be together.
This is my brief introduction. I do know about steemit from youtube and I also know about steemit by reading many news on the web. It's a platform where people can learn about different skills, study different cultures, enjoy differing types of entertainment, basically it's an open sea from where people get almost everything they need. So, that's why I joined here and that I love steemit.
No more today. Take my Love.
Thanks everyone.