ACHIEVEMENT 1: MY INTRODUCTORY POST TO STEEMIT BY @HAVERTZ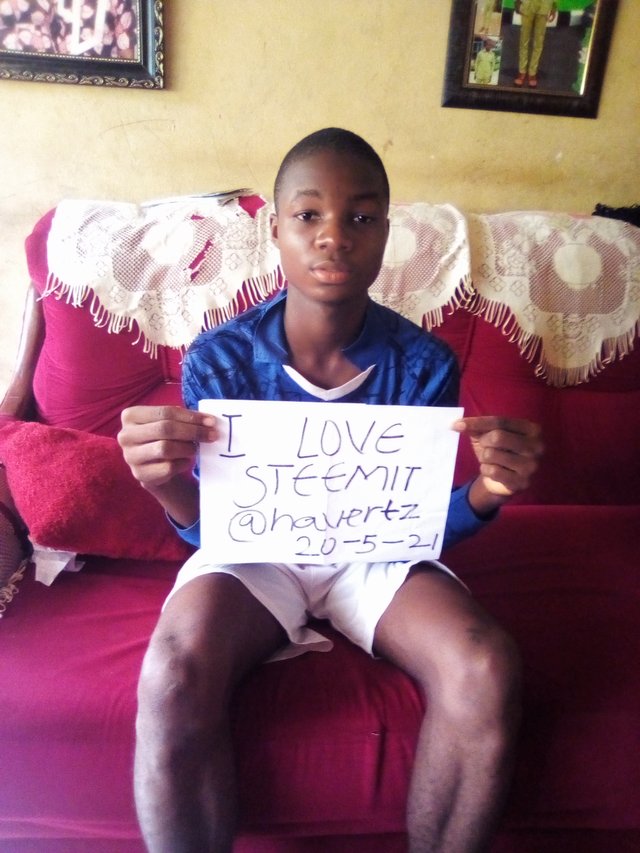 Hi guy's,
It's a pleasure to be here in this great platform. I have heard lots of beautiful things about Steemit, the awesome people, the connection and the cool earning potential for investors and authors in this platform.
I am really delighted to make my first post today .It's indeed a honour to be here, thank you.
MY BACKGROUND
My name isDunday Chigozie. I'm from Ebonyi state, Nigeria. I am 17 years of age, I'm single and I reside in Cross River state with my parents and siblings. You might have heard about Cross River, the peoples paradise, filled with natural resources.
I am from a family of 4. And I am the second child and and also the second boy child of the family.
My Father is a solider and still currently serving with the Nigerian Army and my Mother is a business woman. She deals on petty trade and lots of perishable goods such as tomatoes, pepper, onions etc.
EDUCATION AND CAREER
I have finish my secondary school and currently seeking admission into the higher institutions. I wrote Joint Admission and Matriculation Board (JAMB) Exams, this is an entrance exams that allows you to go into the higher institution here in Nigeria.
MY INTEREST AND HOBBIES AND DISLIKE
I am a lover of football as a matter of fact I am a die hard fan of the blues that is #Chelsea f.c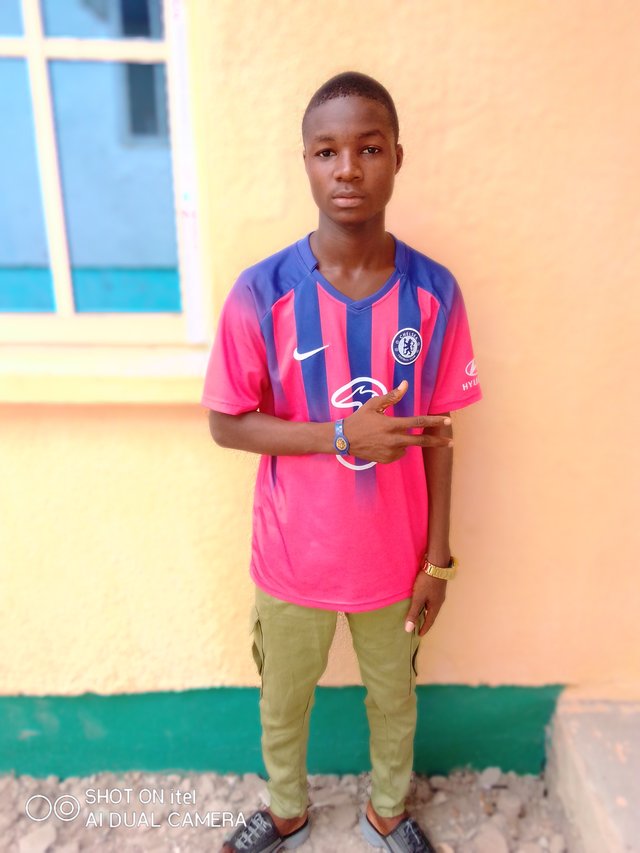 My humble self
I started playing football since i was 8 years old and my favourite position is to play as a Right Winger (RW), a no. 8 (AMF) and also to play as a Center Forward (CF). I love music too because it makes me feel more excited when ever i am singing or listenning to music.
I do not like people who are selfish and self-centered. I love helping people and for that reason I don't like people who don't help others.
MY PURPOSE OF JOINING STEEMIT
The main purpose of my joining this great platform is to come across likeminded people who has same dreams of making the world a better place, so that we can do it together.
I love meeting new people, adding and sharing values. I believe life is about relationships. And relationships contribute majorly to assisting us succeed in every aspect of our life.
Therefore, I joined this beautiful platform- Steemit Community. I'm glad being here and I look forward to meeting all the wonderful people here, make friends, share values and ideas, learn new things and contribute in my own way with time all in attempt to make Steemit a beautiful and conducive environment to be.
HOW I GOT TO KNOW STEEMIT
Steemit community was introduced to me by @johnkuzzy. Although he has been saying so many beautiful things about this platform for some time now, I decided to join officially, so I could testify of the goodness of Steemit myself.
Thank you @johnkuzzy for introducing me to Steemit, I will remain eternally grateful for this opportunity and I do hope all steemians all over the worl support us as new members in this great platform.
I anticipate your support.
Thank you all.
cc: @bright-obias